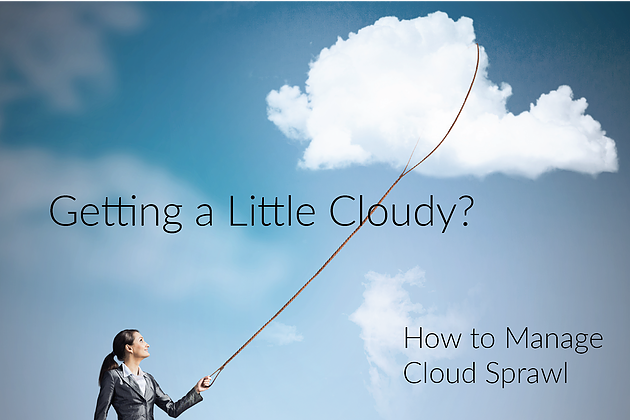 Multiple cloud providers, public cloud, private cloud – so many options now when it used to all be so much more straightforward. There are many advantages to diversifying your cloud environment, if it's done with the proper management and organization.
Why is management of cloud sprawl important? Our cloud environments have matured to include two or more providers, public and private cloud with multiple virtual instances and workloads running simultaneously. While this is a positive business move, we start to run into complexities that require management on the front end in order to prevent a costly reorganization once things get messy.
What are the best ways to get ahead of a potential cloud sprawl situation?
Make sure you have a management system in place. There are multiple solutions that are agnostic to the cloud providers, and allow you to keep constant visibility into your environment with one tool.
Begin with a change management system – before the change is already happening. Making changes to your cloud platform can include firewall, switches, storage and end-point modifications, all of which require a strategic approach.
Keep accurate logs and records of what changes are being made. Allowing your administrators to maintain visibility into the cloud environment will help mitigate cloud sprawl.
Develop your strategy before you implement it, not along the way. Plan your deployments ahead of time, be aware of your design, know how many systems and servers will be needed. Keeping visibility around the design of your cloud model will allow you to make necessary modifications ahead of time to prevent cloud sprawl.
Automating your cloud management process can ease some of the overwhelming details. These systems allow end-users to request cloud services, automate the provisioning of services according to your pre-set guidelines, and manage the cloud lifecycle. Getting ahead of the issue is the best way to set your business up to leverage the power of cloud solutions without being affected by the pitfalls of cloud sprawl.