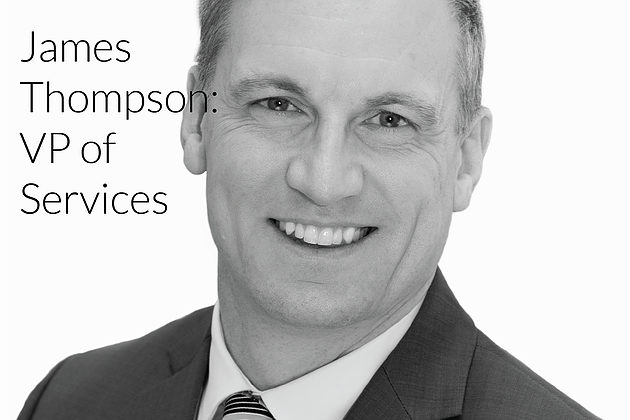 AMTRA solidifies growth with the appointment of James (JT) Thompson as Vice President of Services
CALGARY, ALBERTA – July 7, 2017 – AMTRA Solutions, today announced that James (JT) Thompson has been promoted to Vice President of Services. JT has over 20 years' experience in the technology industry, with an extensive background in developing technology strategies in national and international markets. He has a deep knowledge of Managed Services and is well positioned to expand technical innovation at AMTRA.
"JT shares our values, customer focus, and drive for innovation. His extensive experience within the technology industry, coupled with a proven record to drive growth make him a great leader on our team," said Tasso Chondronikolis, President of AMTRA Solutions. "JT is an essential asset as we continue to deliver industry leading, scalable, secure and innovative Cloud computing services to our clients."
Mr. Thompson joined AMTRA in January of 2016. Prior to that, he served in senior level positions at IBM, Bell, and TELUS with his core focus on Managed Services. He has decades of experience developing and leading strategic initiatives in various Canadian companies with his passion in service offerings. "AMTRA's managed services has comparable focus, rigor, and quality than to those larger companies I've worked with in the past. I'm always excited to show off the capabilities of our amazing team," said JT.
About AMTRA Solutions
AMTRA is a provider of Professional and Managed Services focusing on: Windows and Devices, Intelligent Cloud Solutions, Data Platform Services, Office 365 Modern Desktop, and ServiceNow. The Company's technical team are Microsoft Certified and use the latest technologies to deliver innovative solutions to its customers.
For more information visit amtrasolutions.com or contact rchondro@amtrasolutions.com.