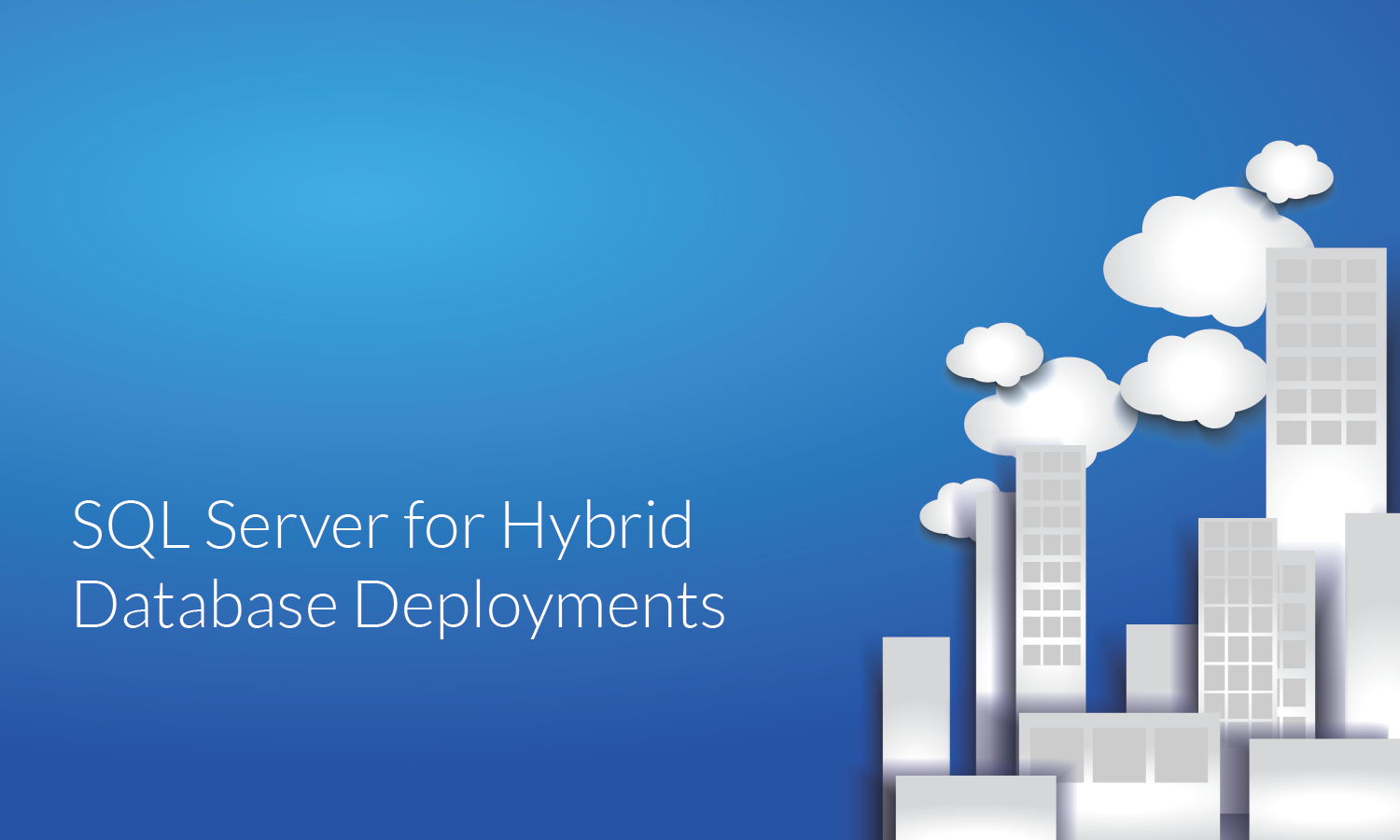 Recently, we have been talking a lot with clients and on our blog about modernizing your data platform. Inevitably, one of the conversations that accompanies a conversation about selecting the right database vendor for their business needs and a discussion around the merits of putting your database in the cloud vs keeping them on-premises.
Today we published a brochure (link at the bottom of the blog) to help address our perspective on the later part of this conversation. Once you know your requirements for a cloud vs an on-premises solutions it narrows your pool of database vendor options and helps simplify your decision.
While we wanted to keep our brochure objective, if you want our opinion, SQL Server is the way to go. Earlier this year Microsoft shared this in some of their documentation on the subject:
"One of the first things to understand in any discussion of Azure versus on-premises SQL Server databases is that you can use it all. Microsoft's data platform leverages SQL Server technology and makes it available across physical on-premises machines, private cloud environments, third-party hosted private cloud environments, and public cloud. SQL Server on Azure virtual machines enables you to meet unique and diverse business needs through a combination of on-premises and cloud-hosted deployments, while using the same set of server products, development tools, and expertise across these environments.

As seen in the diagram, each offering can be characterized by the level of administration you have over the infrastructure (on the X axis), and by the degree of cost efficiency achieved by database level consolidation and automation (on the Y axis).

When designing an application, four basic options are available for hosting the SQL Server part of the application:
SQL Server on non-virtualized physical machine

SQL Server in on-premises virtualized machines (private cloud)

SQL Server in Azure Virtual Machine (Microsoft public cloud)

Azure SQL Database (Microsoft public cloud)"
With all of these options available to you, you are able to embrace a hybrid solution that will meet the unique needs of each application, yet use the same core set of products which helps your team be more efficient with focused knowledge and skills.
Whether you are considering upgrading your current SQL Server environment or migrating to SQL Server from Oracle or another database platform, we believe the advances made my Microsoft on SQL Server can provide organizations of all sizes advantages in performance, security and price with the flexibility and control you need to meet your business requirements.
For questions, give us a call to schedule time with one of our data platform experts.