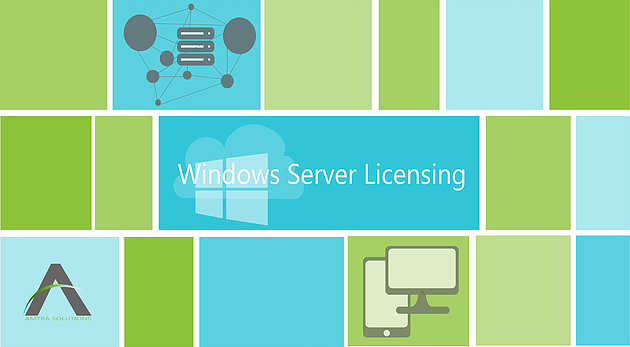 Dealing with new licensing rules can look like a pretty daunting task, right? We did it in 2012 with the new SQL licensing, and now we're working through the transition to the 2016 licensing framework.
There are a few key elements of the 2016 release that are important to note:
Along with the changes below, Microsoft is trying to make it easier for their customer base by adapting the system in a way that lets us have the same licensing model for on premise Windows Server workloads, in addition to those held in Azure. This is a great opportunity to simplify your server environment while you're already making changes to your licensing.

From a dollar perspective, things have essentially flipped. With Windows Server 2012 it was more cost-effective to have less physical servers with more robust CPU's – processors that had more cores.

The 2016 release re-organizes things so that it's now beneficial to have more physical hardware, with less cores per CPU. Let's break that down a bit:

Under the new licensing rules, servers with 8+ cores/CPU will have to pay an increased licensing fee.

Don't worry though, there are a few ways to work around these new fees, we'll go over them below.

This new system means that we need to re-think our IT infrastructure, especially in datacenter, and consider adding an additional physical server to reduce the capacity requirement on the others in order to be cost-effective.
When we consider the implications of the 2016 changes, there are a few steps to take now:
Remember back when we said servers with 8+ cores per CPU would have to pay more? You might not! There are 2 main ways to reduce those costs – core licensing grants from Microsoft, and exemptions for servers with Software Assurance. The trick is, you need to have a clear idea of what you're working with to take advantage.

First, find out what inventory you have that has 8+ cores/CPU and is covered under Software Assurance.

These servers are allowed to use the old model at the 2012 rate until the end of your Software Assurance coverage.

Second, consider reallocating your licenses for servers with less than 8 cores per CPU to the 2012 or earlier versions – you might be able to save a few steps and some of your
budget by doing this.
4. Consider applying to Microsoft for core license grants for your servers that have Software Assurance, and more than 8 cores/CPU. Here are the keys to making sure this is effective:
Do a very thorough inventory of your current server environment and document everything – especially as it relates to cores and CPU's, as this is how Microsoft will evaluate your eligibility for grants. Store this information in a secure way that can be easily accessed so you can provide it to MS.

If you can't prove that information to Microsoft, they will apply the new 2016 standard transition with additional charges for 8+ cores/CPU.
Now that you have the basics of Microsoft's 2016 server licensing changes – let's talk!
We'll walk you through the next steps to server modernization, cloud readiness, and the best ways to keep your IT infrastructure moving forward.
Drop us an email at info@amtrasolutions.com, or call us at 1 (855) 326-0533.