Microsoft Teams is a robust collaboration tool pulling together goodness from across the Microsoft 365 platform. While it replaces Skype for Business, it is so much more than chat and meetings. Learn helpful tips & tricks to get the most out of your Teams experience and check back as we add more regularly!
Like the tips and tricks you see below? Download them all in one handy e-book here:
If you or your Team are looking to deploy Teams and get started quickly, learn more about our Rapid Teams Deployment solution here: https://www.amtrasolutions.com/rapid-teams-deployment
If you like the tips and tricks, we will bet you will love our new series, "The Whys of Teams", we have created decision trees to help people understand although there are many ways to get things done using Teams, life is much easier if you apply best practices to every day tasks. Check it out: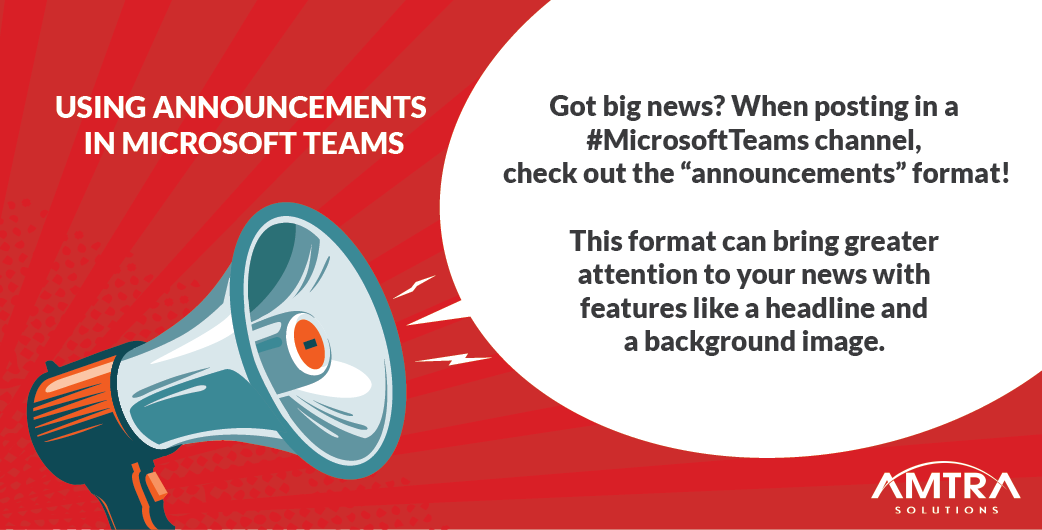 When it is important: upgrade your message within a channel to an announcement to get more people paying attention.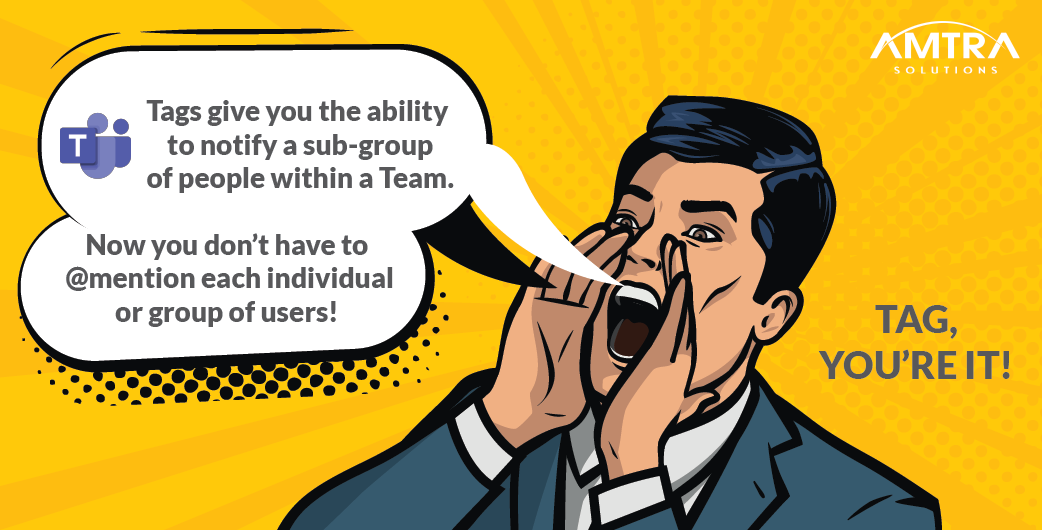 Consider using tags to notify sub-groups within a channel. It will save you time and it won't bother others with an unnecessary notification.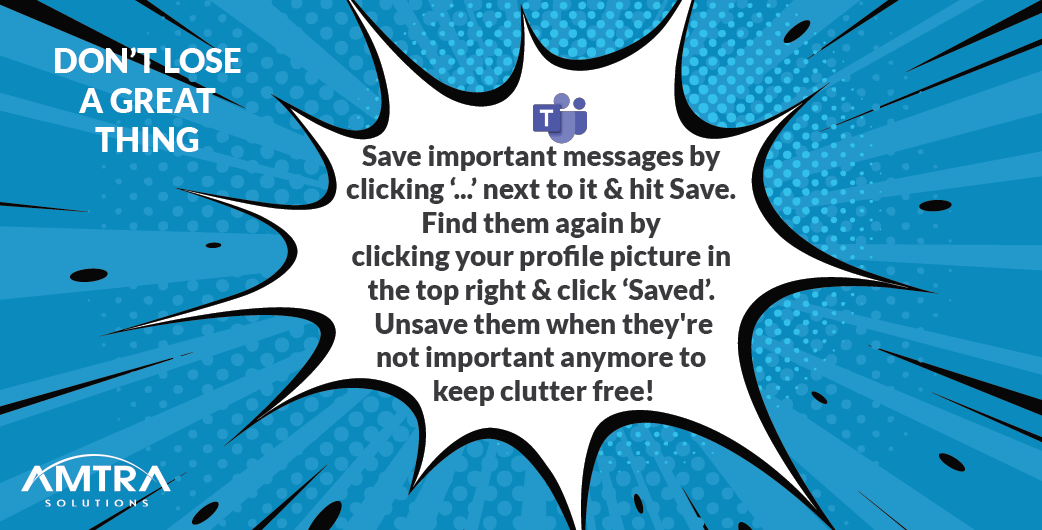 When you receive a chat message with important information that you know you will need to refer back to again, save it to make it easy to find it again quickly.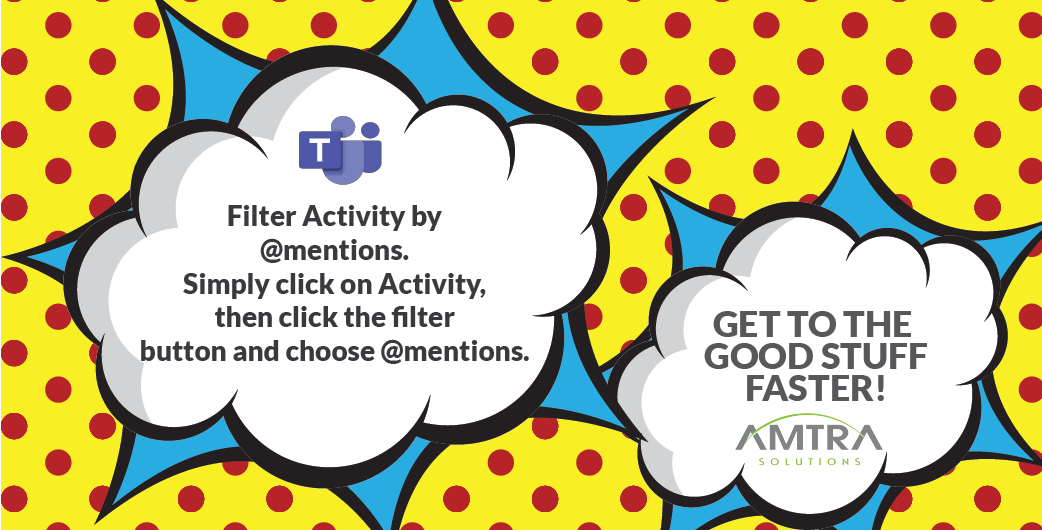 After being out of the office for a few hours or days, how do you get caught up on the most important things first? Filter activity by @mentions of your name.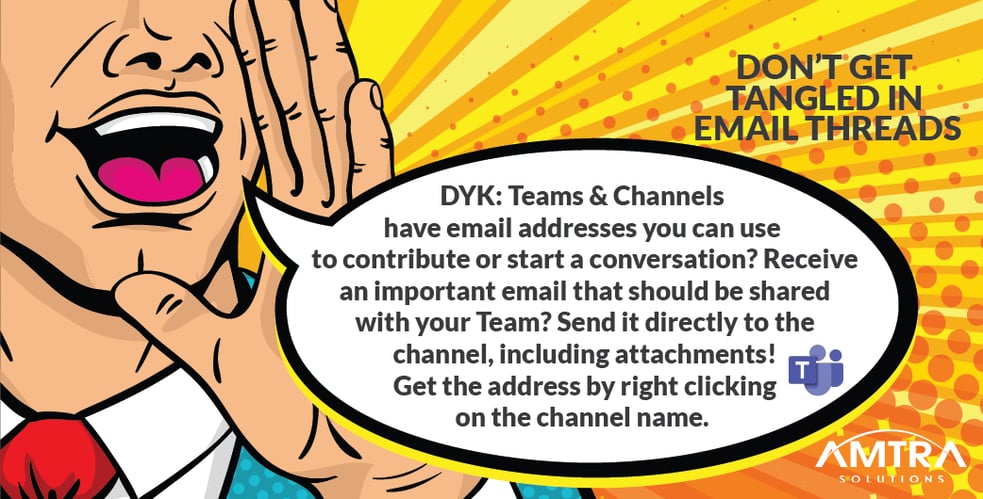 Want to move out of email? Easy! Channels have email addresses you can use to send entire email threads, with attachments, to Teams.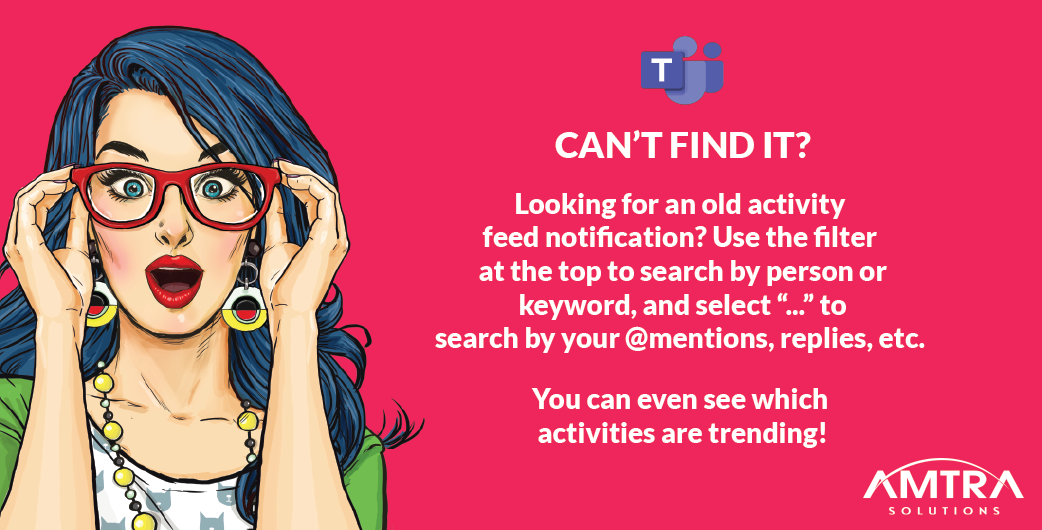 It is easy to get distracted by pressing tasks, but when you remember you were notified about something earlier & can't find it, use search/filter functions.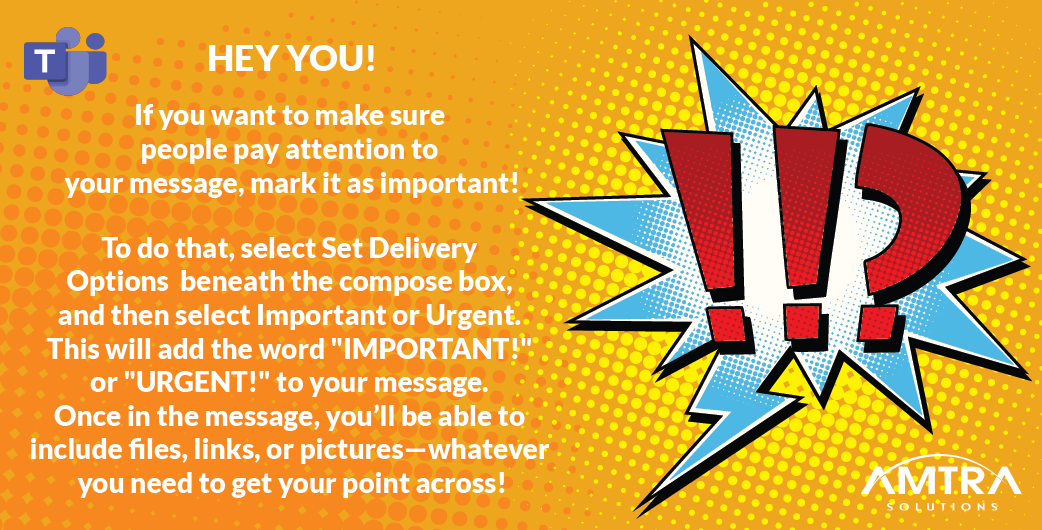 Do you have an important or urgent message to send out in a Team or Channel? Mark it as such to help get your message increased attention.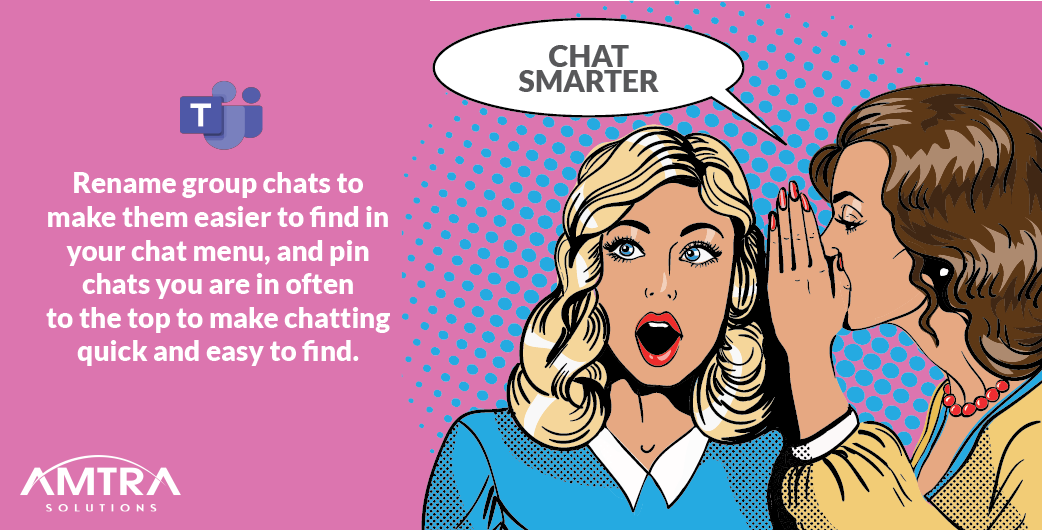 Rename and/or pin to the top of your chat menu the chats that you participate in most frequently to make them easier to find quickly.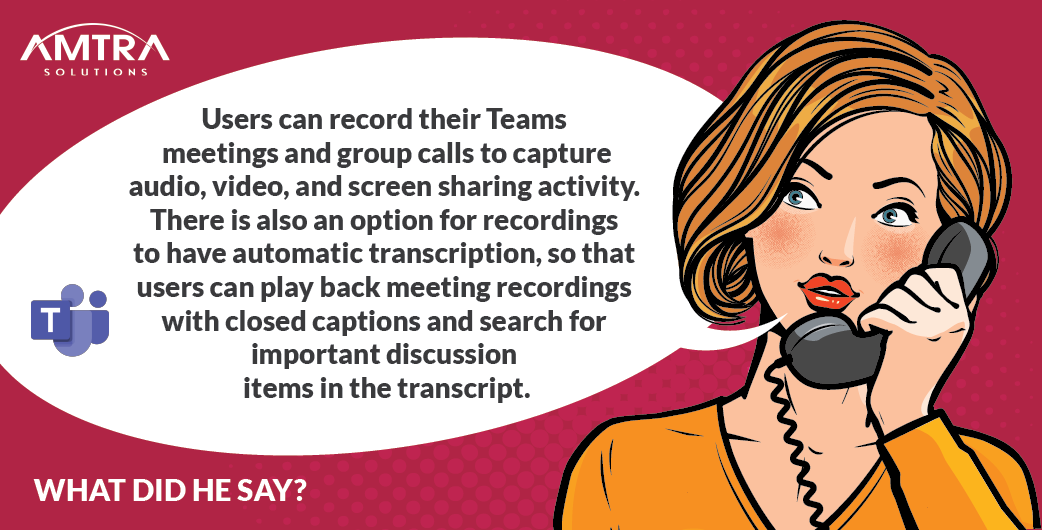 Record your meetings and group calls and automatically create a transcript for easy reference and get people caught up if they miss the discussion.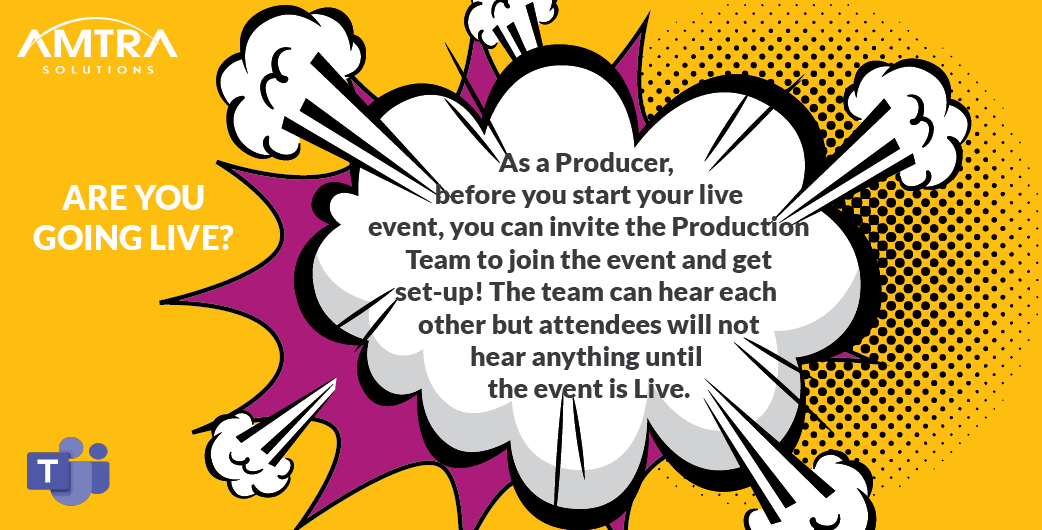 Live event can be complex, often with multiple speakers, presentations, other media, have your team join the event to get set up before you go live.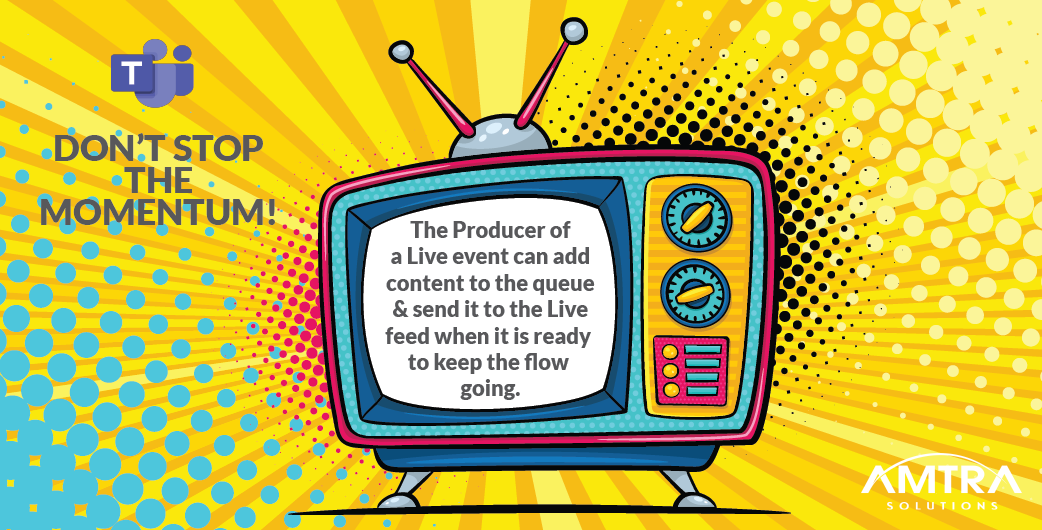 Don't make your audience wait while you switch content, use the queue feature while producing a live event to make the switch quick and seemless.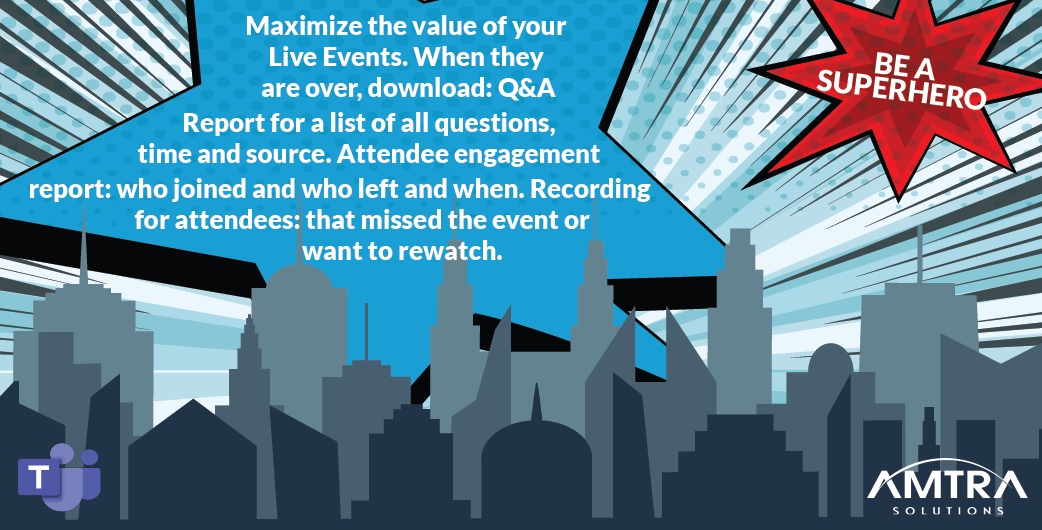 Get the most out of every event. Within Teams you can download reports and data to improve future events, follow-up, provide feedback and more.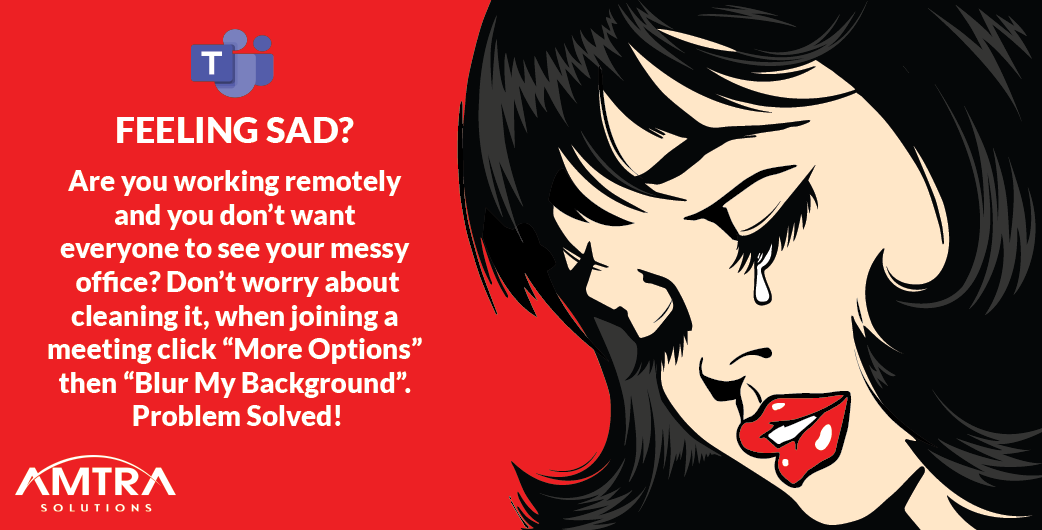 Background blur to save the day! Don't worry about distractions behind you when you are on a video call. Background blur will hide it.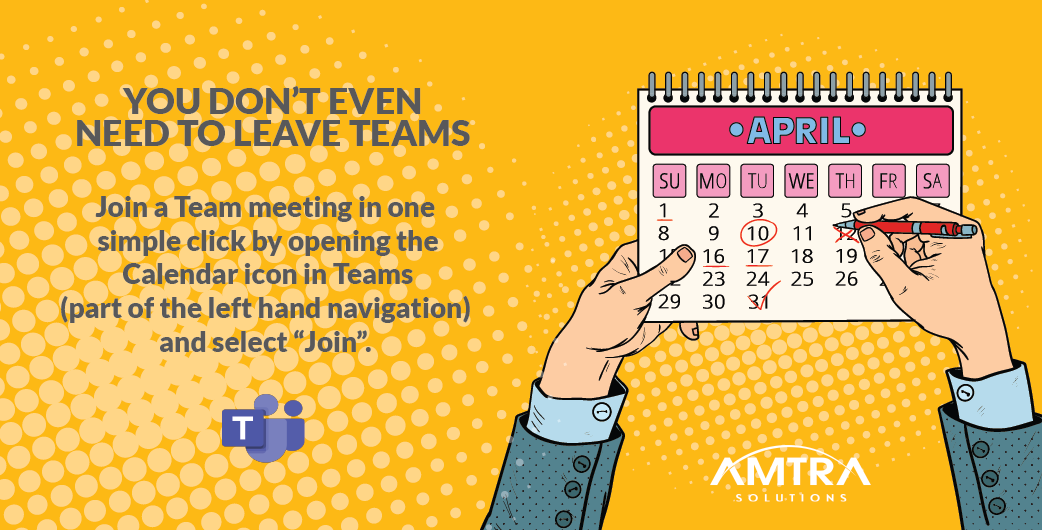 Calendar integration with Teams makes it so simple to join a meeting! Don't be bothered by flipping over to outlook, just click the calendar icon and then "join".
Did you know that you can pull your files from DropBox, Google Drive, etc., into a tab within your Team so you don't have to switch back and forth?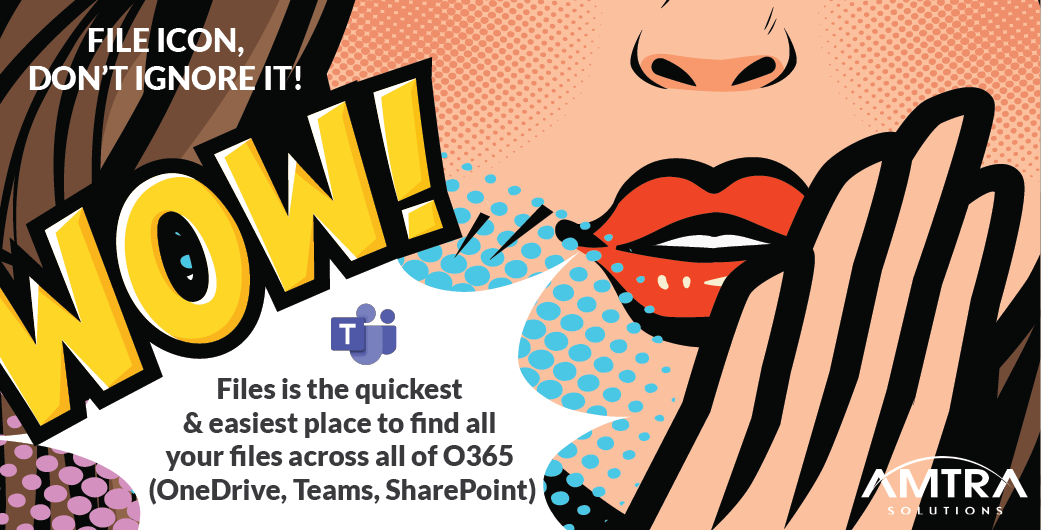 Check out the very left hand side of your Teams window & look for the files icon. Use it to quickly find recent files without having to navigate to where it is saved.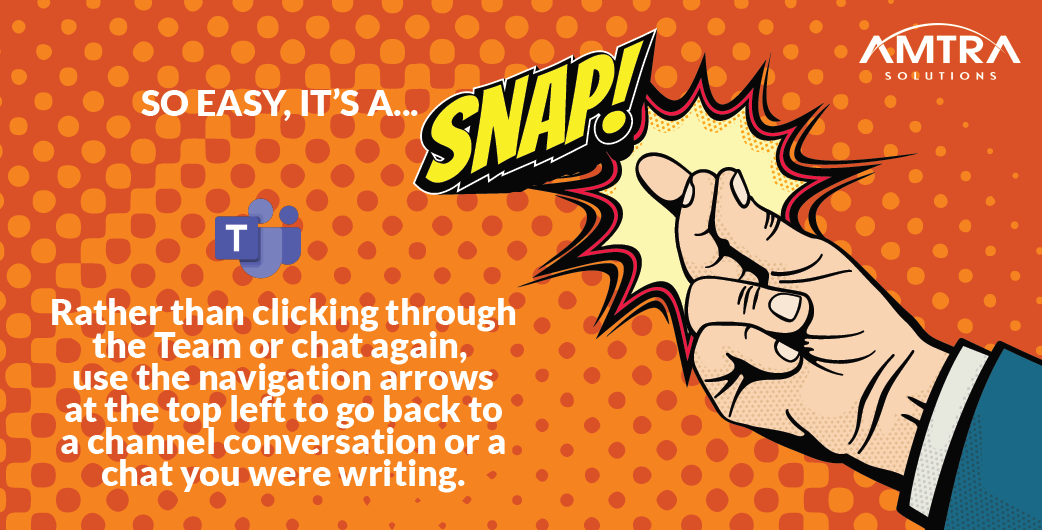 Need to go back to a file after responding to a chat? Use the navigation arrows at the top of your Teams window to go directly back to the previous task.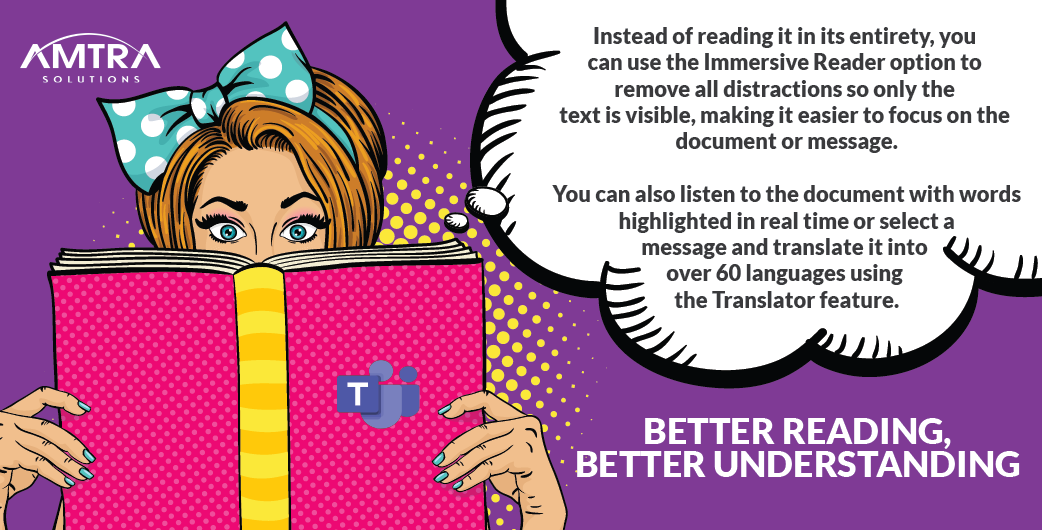 Need to dig deep and really focus on the document or message you are reading? Try Immersive Reader and improve your comprehension.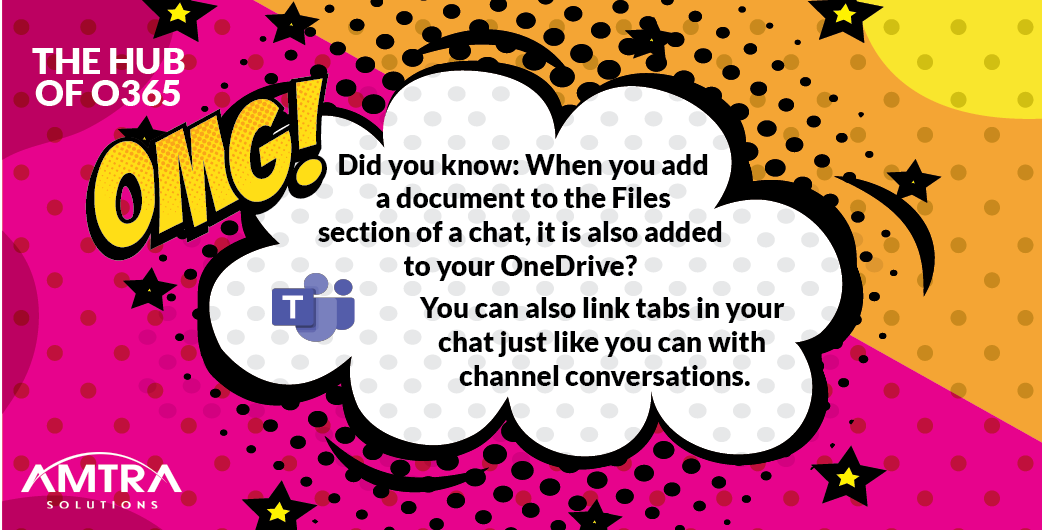 Stop trying to remember which chat that file was in, when you add a document to the files section of a chat, it is also added to your OneDrive.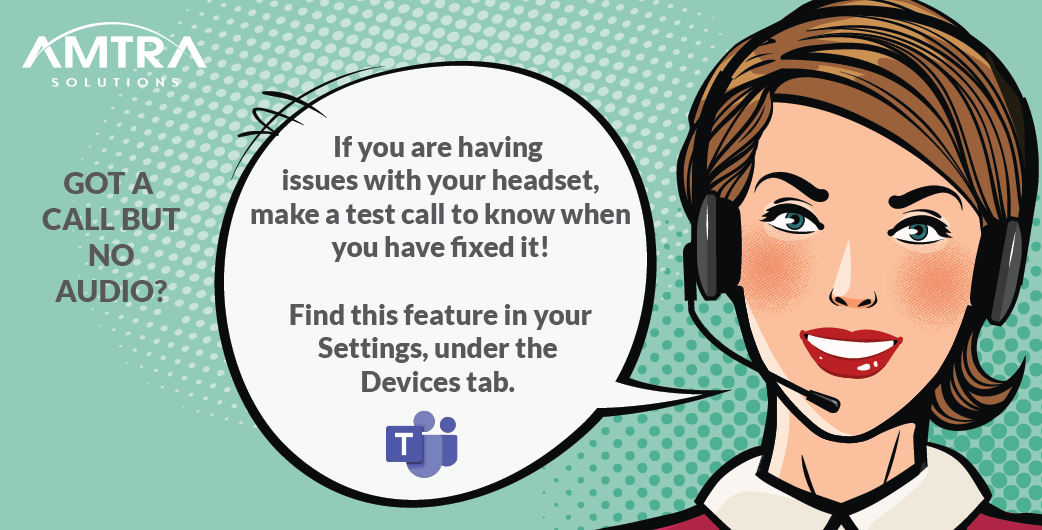 Headset trouble? Worried that you don't have audio? Feel confident going into your conference call and make a test call to make sure it is working properly.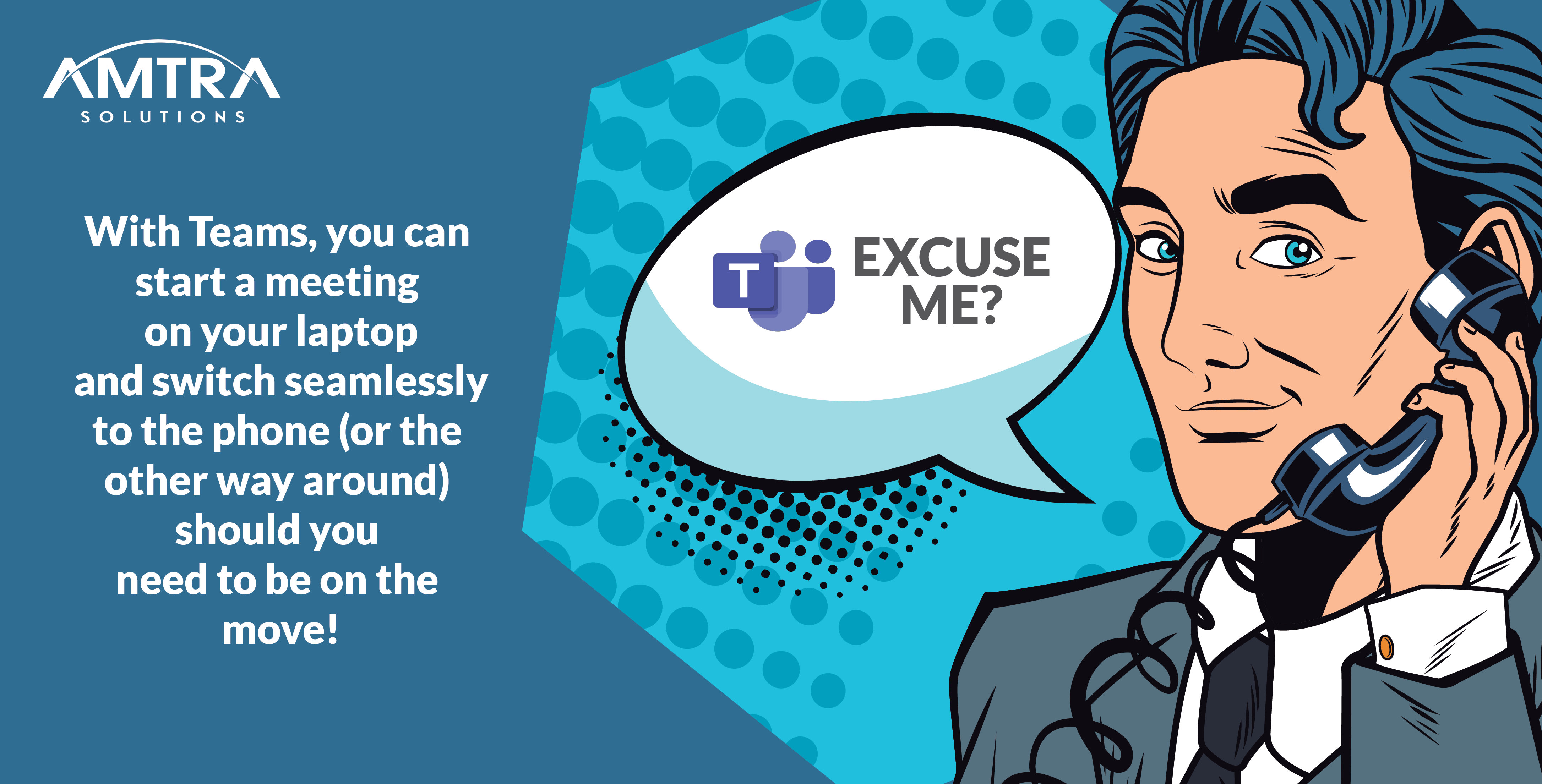 Back to back meetings, or taking calls on the go is easy with Teams! Promote a call from your laptop to your cell phone or vice versa mid-meeting with ease.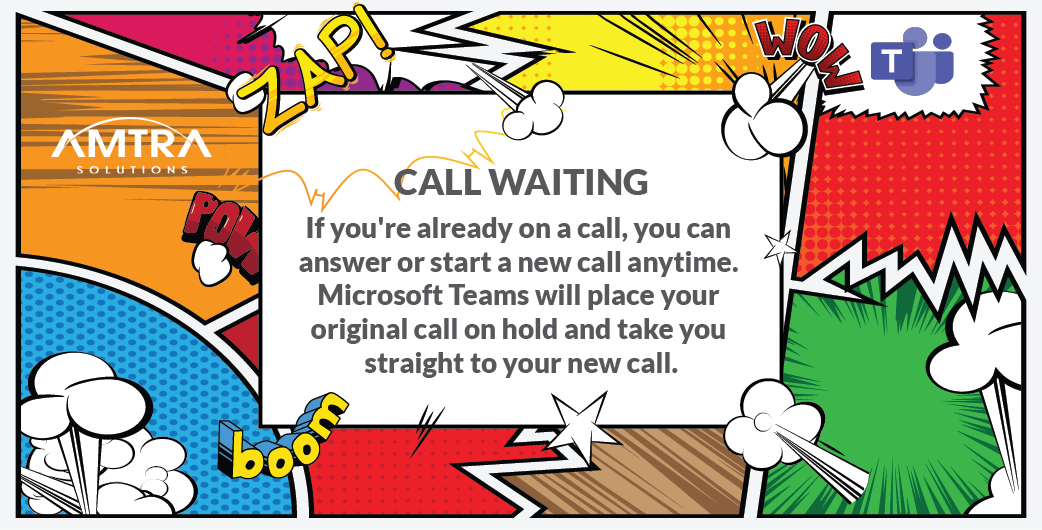 Receiving multiple calls? No worries, Teams will automatically put your first call on hold and take you straight to your new call.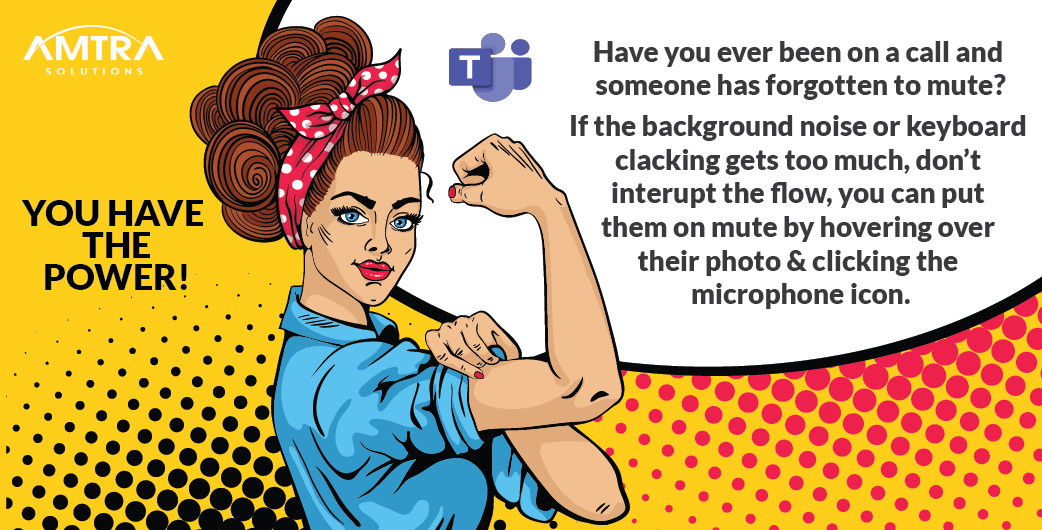 The background noise from someone who has forgotten to go on mute can be a disruption for everyone on a call, but you have the power to put them on mute!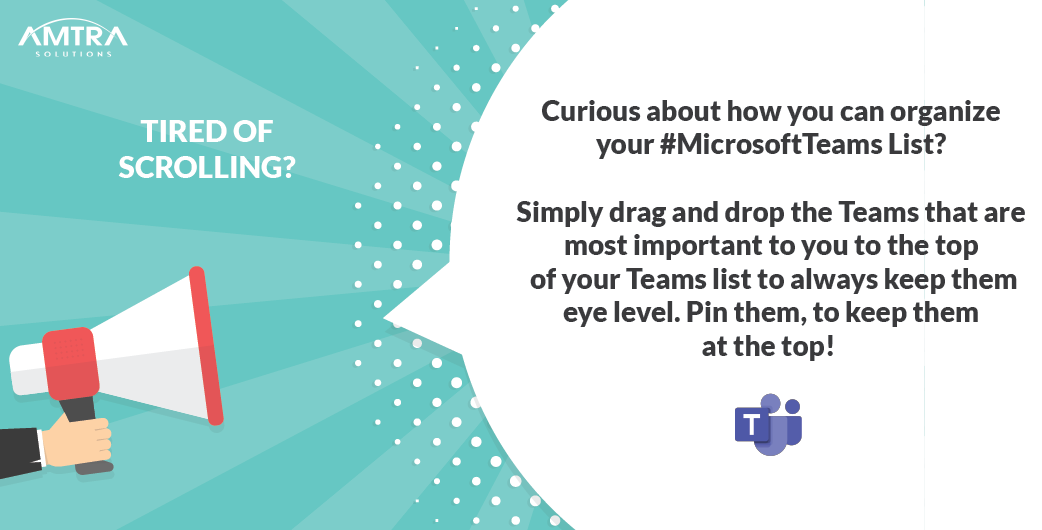 Instead of always scrolling to the Teams you use the most, just drag and drop them to put your favourites at the top of your Teams navigation.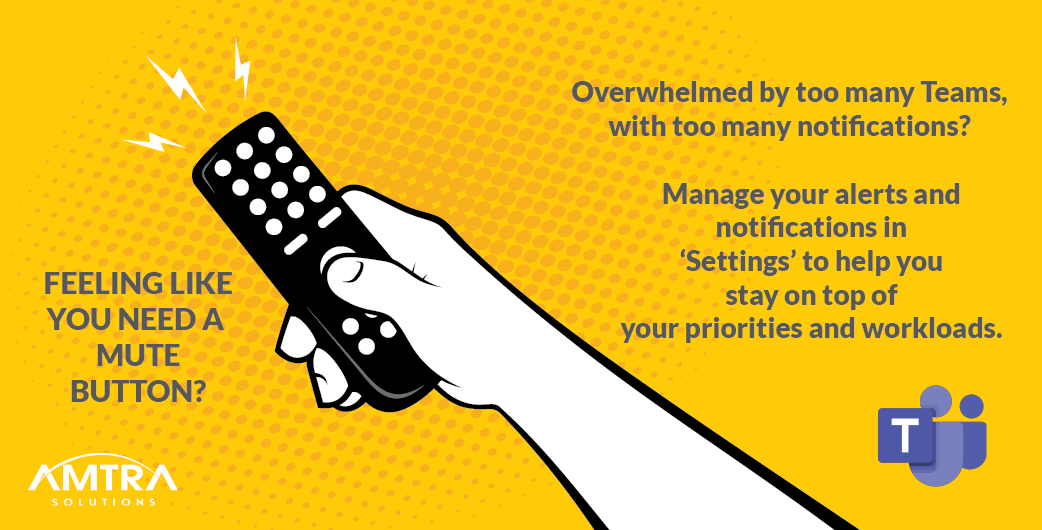 If you are finding notifications from certain teams or channels aren't urgent (for you), mute them and lessen daily distractions.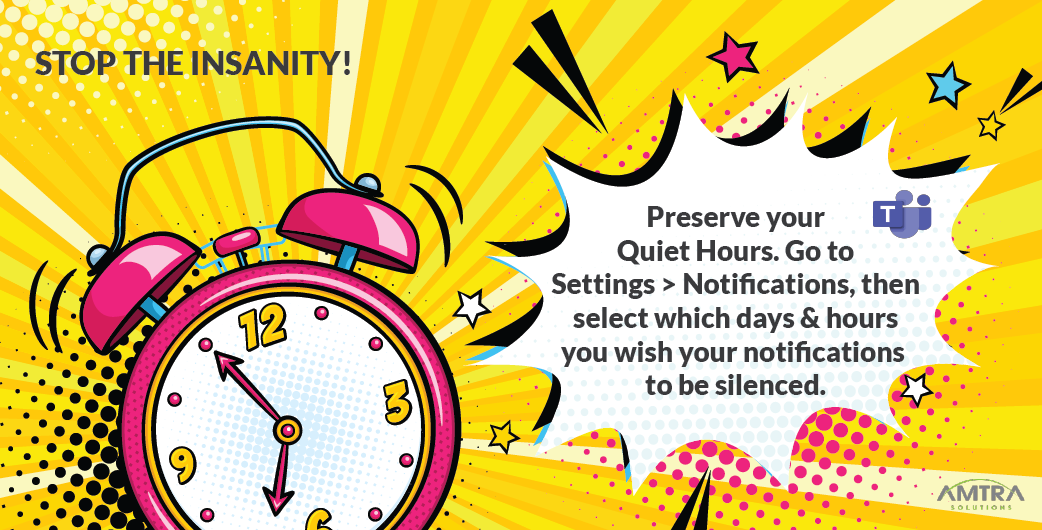 Use Teams settings to silence notifications during non-working hours or times in which you need to focus on a important tasks.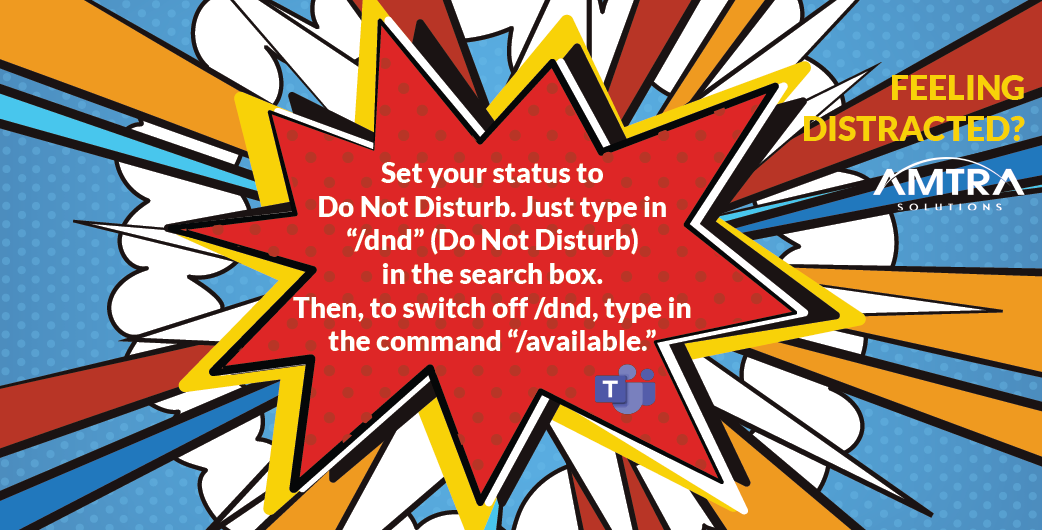 Don't forget about the short cuts using the "/" in the search & command bar. One of our favourites when you need quiet time: "/dnd" (Do Not Disturb).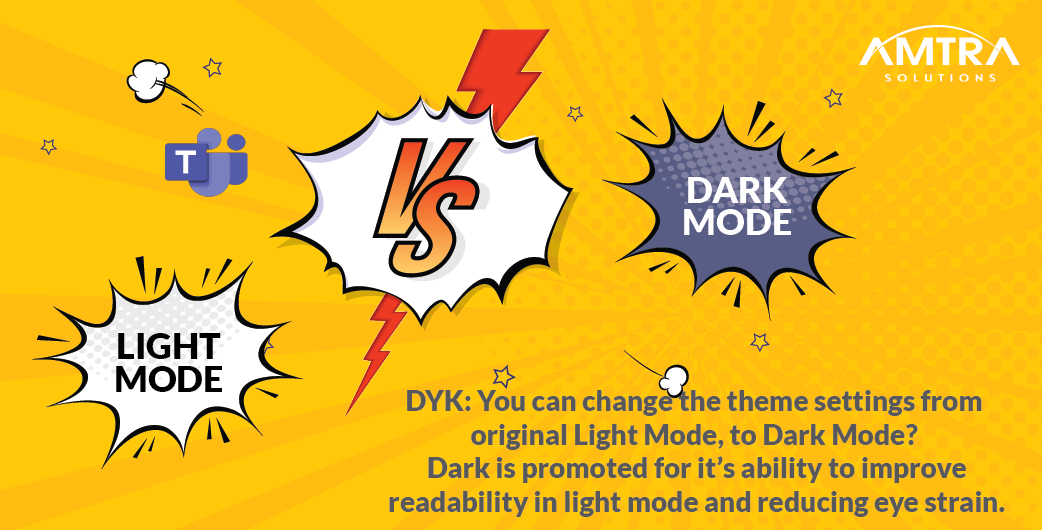 Under settings you can change the background colour of the UI from original "light" to "dark" mode which can help improve readability & reduce eye strain.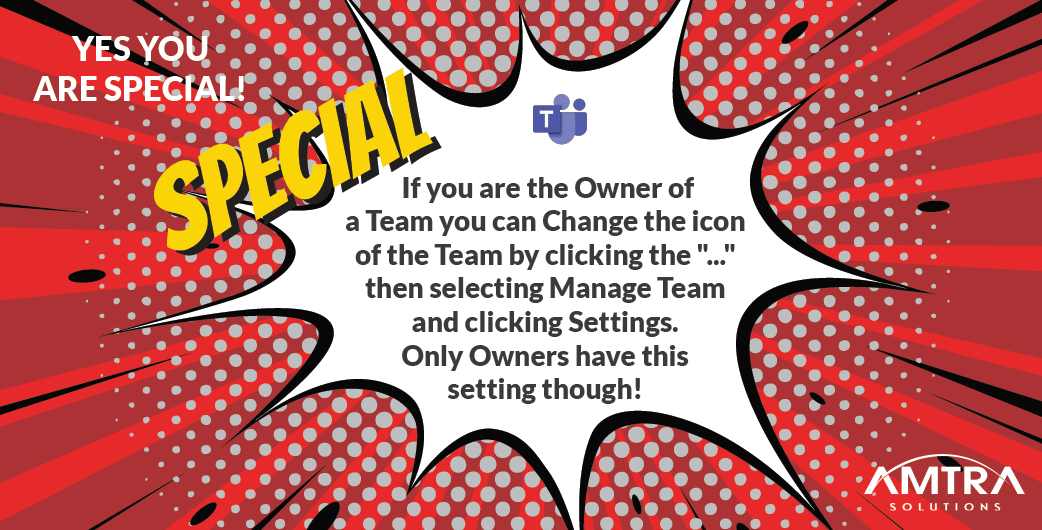 Team owners can change the icon of the Team to make it easier to identify. To do this select the "..." to find the Manage Team option and click Settings.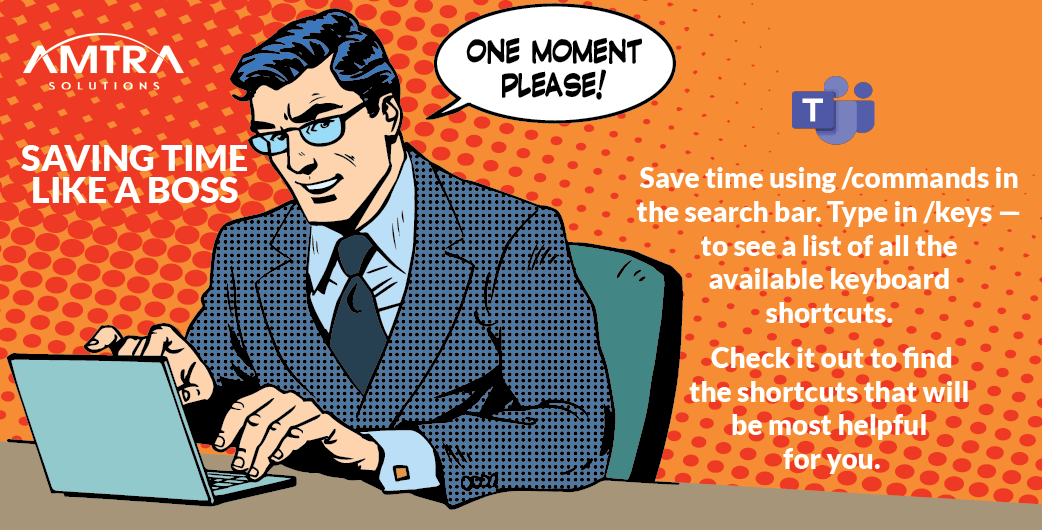 Teams has keyboard shortcuts you can use to navigate and connect with people quickly. Type /keys in the command bar to get the full list of shortcuts.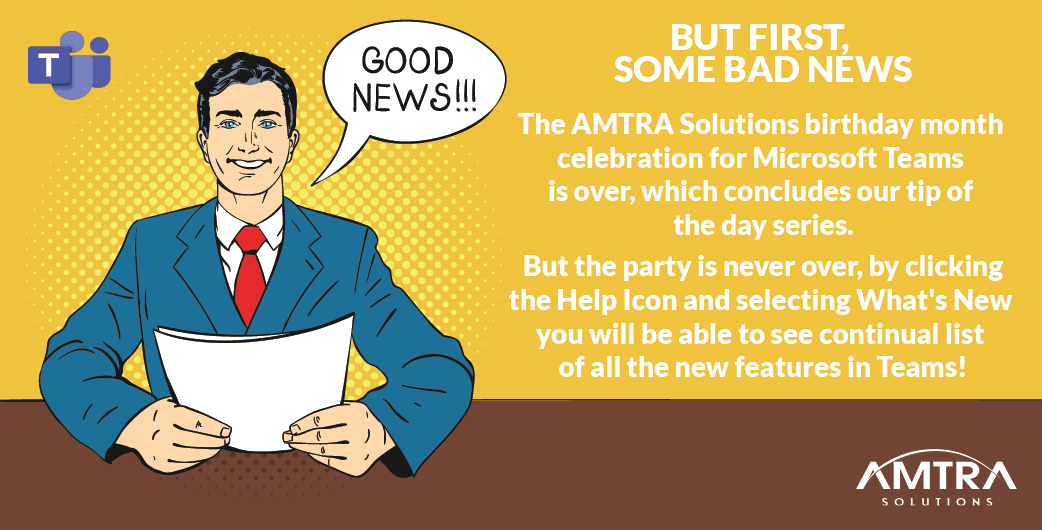 Want to know what is new in Microsoft Teams? You can anytime you want. Just click the "Help" icon and select "What's New", tada!
We have lots of great Microsoft Teams content for you! Check it out!