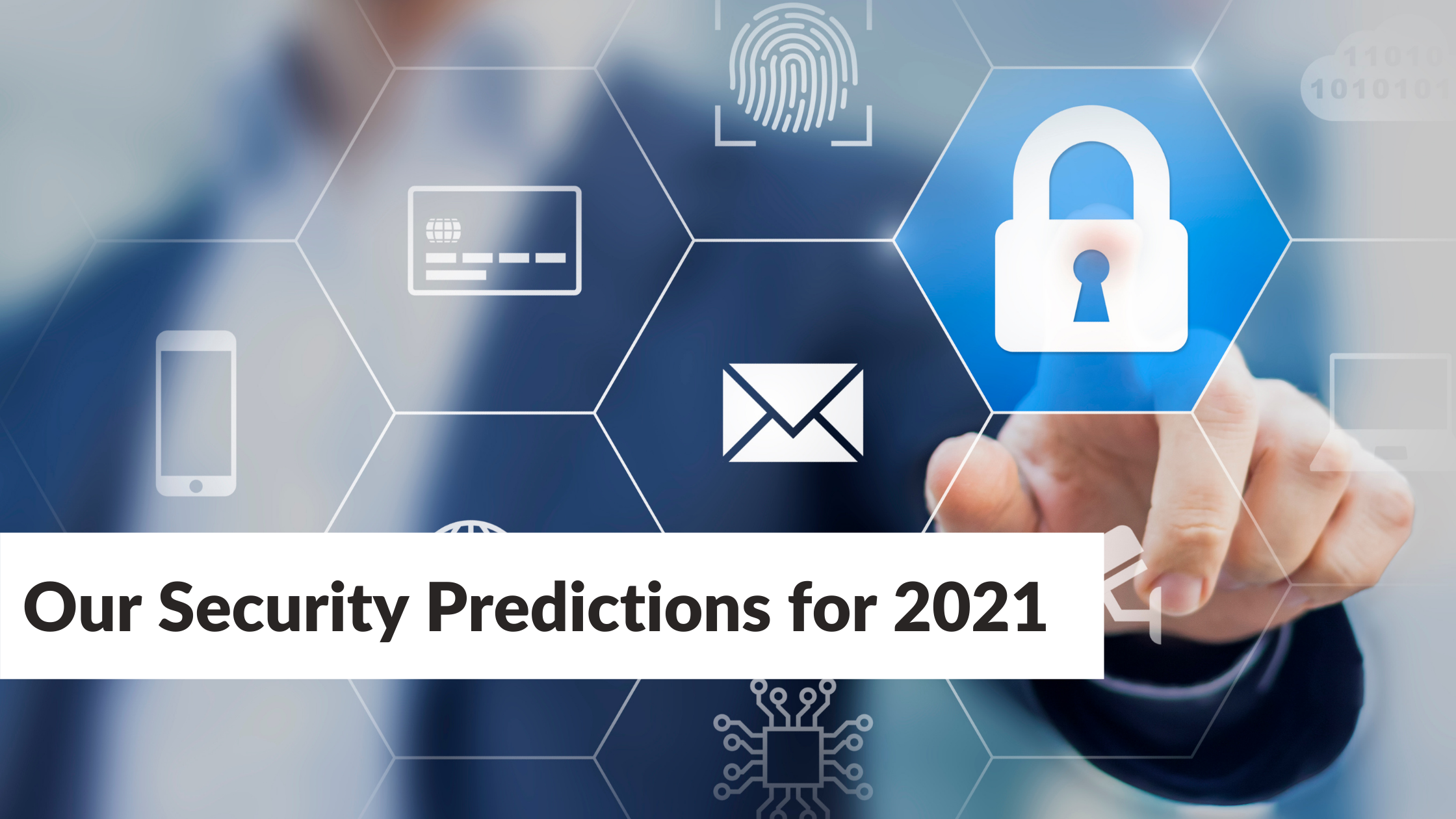 If we learned anything from 2020, it's that IT strategies need to be flexible. Last year was a prime example of this, as we were forced to retool our operations overnight due to lockdowns, social distancing requirements and remote work.

And as we forge forward in to 2021, its quite apparent that remote work (in some form or another) is here to stay.

In addition to securing networks and a multitude of endpoints, our IT teams need to be mindful of how their IT strategies will protect remote workers, while still allowing them to work productively and flexibly.

While our IT leaders are busy sorting out security strategies, hackers are also busy devising new ways to infiltrate your weaknesses. In fact, Opinion Matters reports that 90% of IT and cybersecurity leaders have seen an increase in cyberattacks over the past year, with 80% saying the attacks have become more sophisticated.

It seems the cyber predators have taken advantage of the uncertainty associated with Covid-19. So, what does this mean for 2021?
More Covid-19 related attacks
We think cybercriminals will continue to use the current pandemic as a theme for their attacks. They'll continue to prey on vulnerable companies, hoping they'll click on a malicious link and give up sensitive information.

Increasing number of cloud breaches
Although cloud infrastructure is quite secure, companies are responsible for applying security features and configuring them correctly. Cloud misconfigurations are a common source of information breaches, and the number is expected to grow as more companies adapt to support mobile, remote workers.

Rising threats targeted at user devices
With the proliferation of remote workers, comes an abundance of user devices, which are often not patched, managed, or secured. This increases your company's attack surface and gives cyber criminals an inroad to your precious data. Add in the sensitive data stored on these devices and you have a recipe for disaster.

Public sector organizations will struggle against ransomware
Local municipalities and public sector organizations (schools and universities) will be vulnerable as they struggle to defend against ransomware, despite reduced resources and budgets caused by the pandemic.

Companies playing catch-up from 2020
We think 2021 will be the year of catch-up for many companies who failed to identify the vulnerabilities they may have overlooked while moving to remote work. Think basic security safeguards and poorly configured cloud infrastructure.

The Current Security Landscape
To learn more about the current security landscape and why you should make security a priority in 2021, check out our infographic on the top 13 cyber security stats you need to consider.


How Can AMTRA Help
Addressing these threats requires a multipronged security approach. AMTRA can help you discuss the tools and techniques you'll need to better protect your business in 2021 and beyond. Check out our security page to learn more about the our security solutions or send us a note info@amtrasolutions.com. We'd be happy to help.