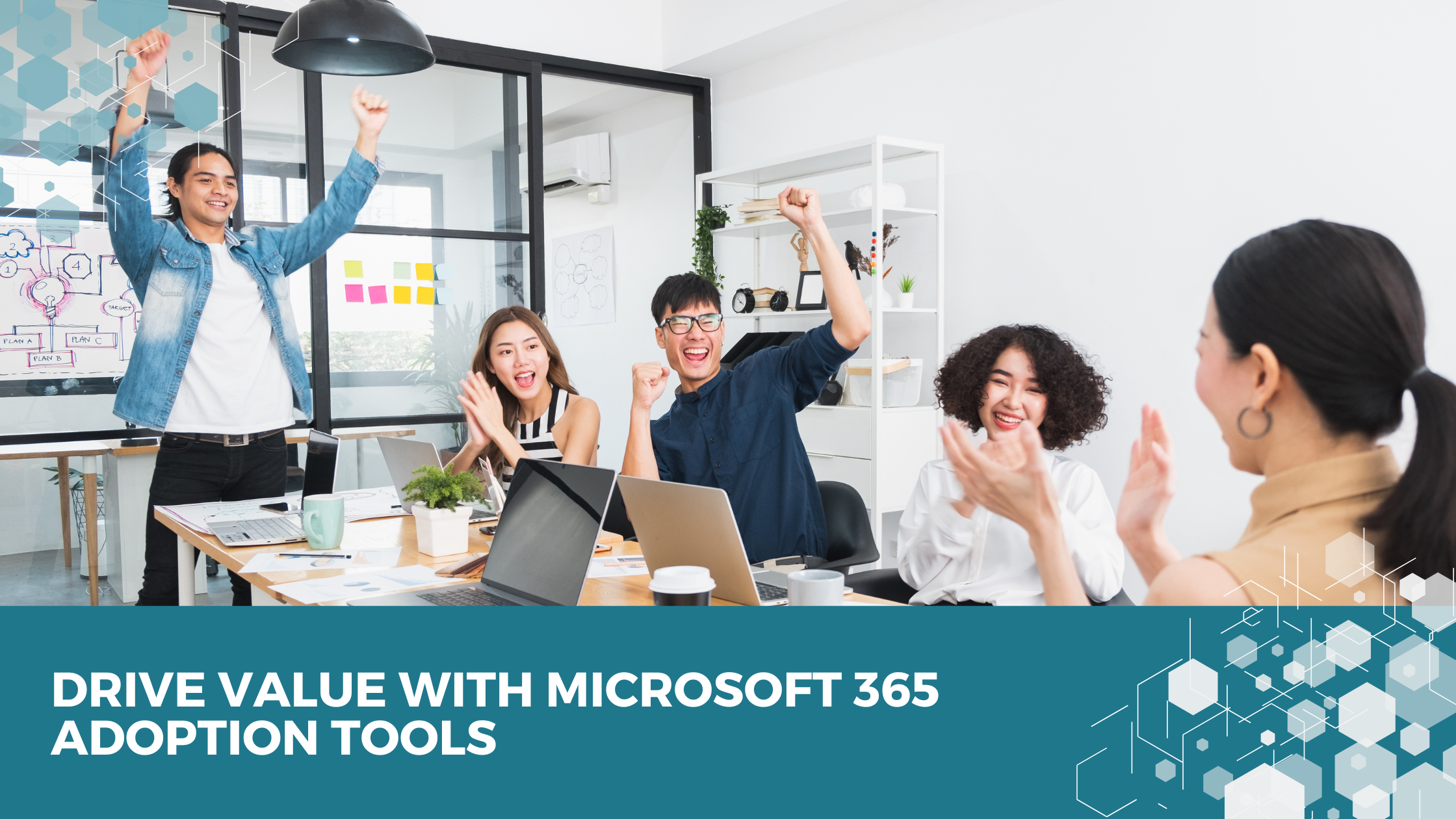 Use our resources to go from inspiration to execution using Microsoft 365 adoption tools.
AMTRA's Adoption Change Management process is designed to prepare your business to take full advantage of Microsoft 365. Our approach assists organizations to adapt their behavior and establish new ways to interact with colleagues and become increasingly productive in the digital workplace.
We focus on your people because everyone views change differently. The AMTRA Adoption Change Management (ACM) program builds competence, confidence, and commitment toward Microsoft 365 and it's business value.
A CRITICAL INGREDIENT FOR SUCCESS
A Discerning Approach that Considers Culture
Our approach assists organizations adapt their behavior and establish new ways for your workforce to interact, increasing productivity and value through a modern digital workplace.

A Shift in Thinking
Well planned change creates collaboration & engagement | Moving to Microsoft 365 requires a shift in thinking for staff to embrace new ways of working. AMTRA 's Adoption Change Management helps your team navigate the technology changes introduced with M365, guiding teams to acquire the skills, knowledge, and behaviors essential within a modern digital workplace.
CHARTING THE COURSE FOR THE ACM JOURNEY
Our ACM framework is integrated into our project delivery framework and developed to match the Microsoft Adoption approach. We have a flexible framework with components that are scaled based on an organization's situation/requirements. We define the following phases.
1. Discovery | Determine change magnitude, identify communications & training methods.

2. Design | Build full ACM plan including communications and training plan, change strategy.

3. Delivery | Execute ACM plan.

4. Sustainment | Continued learning and adoption of the tools.
Not sure how to get started?
Download our Microsoft 365 Training one pager to learn how you can go from inspiration to execution with our productivity cloud. Get started, experiment with our resources and on-board employees at scale while being confident that you are improving the employee experience.