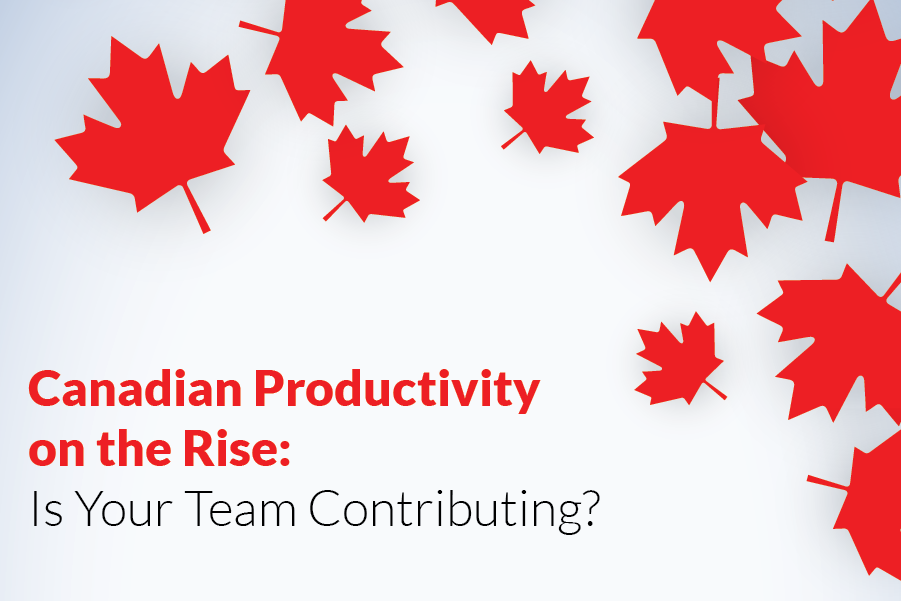 Productivity can be tricky to measure; in fact, when asked to rate their own productivity, most workers scored themselves 11% more productive than their true measure. Luckily, we have professional researches who do this for a living and keep us honest. Often we hear news stories of overall productivity declining. While for a long time that was true, the good news is that trend is slowly (albeit not steadily) reversing.
According to Statistics Canada:
Labor productivity of Canadian businesses edged up 0.2 percent (to 109.75 index points) on quarter in the fourth quarter of 2017, following a revised 0.5 percent fall in the previous period and worse than market expectations of a 0.3 percent increase. Business output rose slightly faster than in the third quarter (0.4 percent vs 0.2 percent), while there was a slowdown in hours worked (0.2 percent vs 0.8 percent). Considering full 2017, labor productivity increased 2.1 percent, following a 0.6 percent growth in 2016. This increase was due to the real GDP of businesses (3.4 percent) growing at a faster pace than hours worked (1.3 percent).
How does Canada stack up against the rest of the world?
The same report shows that we are still more productive than the neighbours along our southern border, but globally Canada still ranks #22 in overall productivity. This data got us thinking:
Is there more that we could be doing as organizations, teams or individuals to improve our productivity?
In short, the answer is yes. After, doing our homework we have identified 7 bad habits that are hurting your teams productivity along fixes for how you can enable modern business productivity.
Thank you and as always, please let us know if you have any questions or feedback.