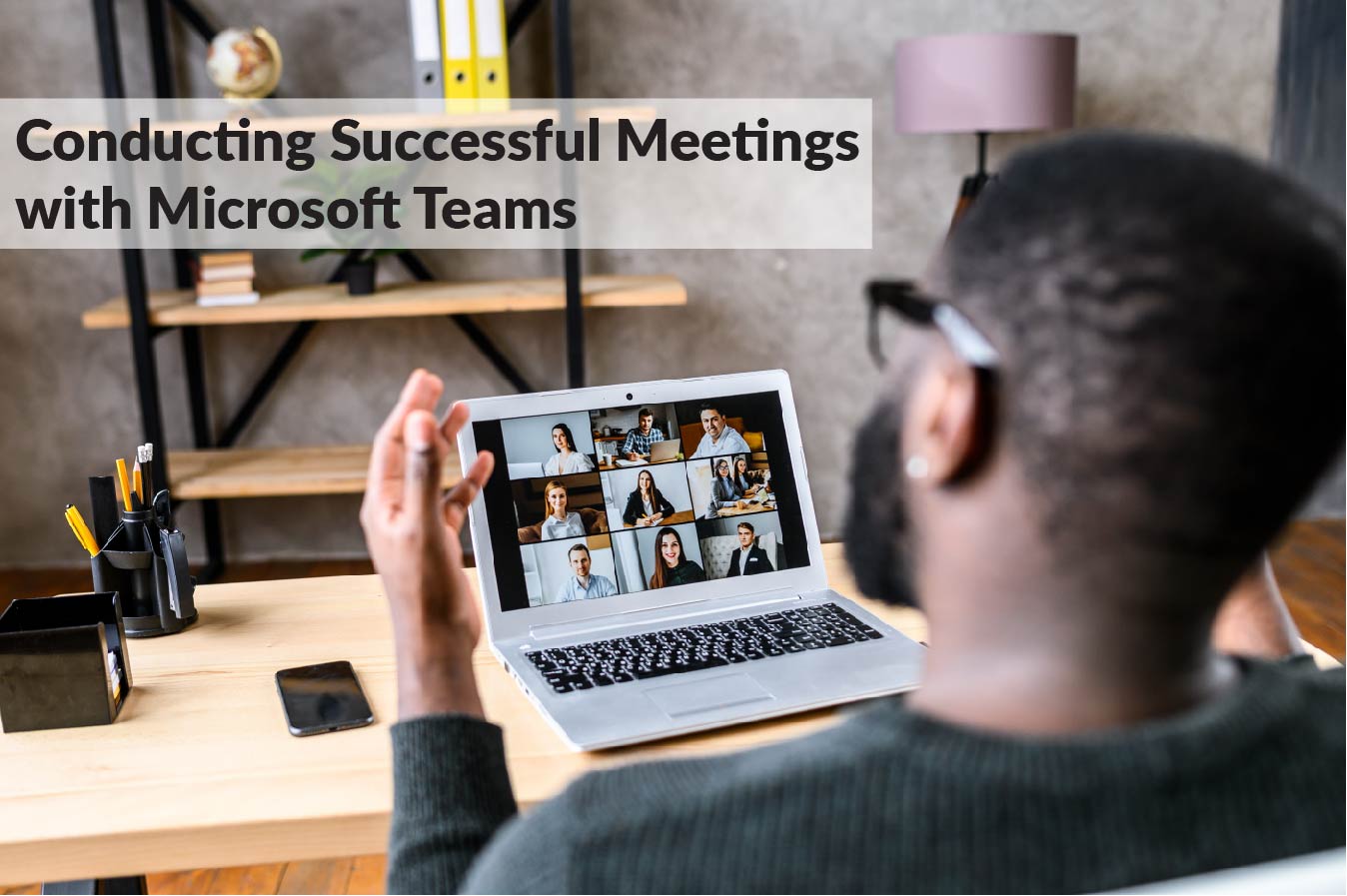 Meetings have always been the foundation of teamwork. In fact, meetings are so vital that 37 percent of employee time is spent in meetings and many people attend more than 60 meetings a month.* Yikes!

With all that time spent in meetings, it's important to make sure you get the most out of them … before, during and after. To help you be a 'superstar' at conducting Microsoft Teams meetings, we've compiled a list of our 8 best tips.

1. Use Teams to connect with people inside and outside your organization
With Teams, you can host online meetings with people inside and outside of your organization. The next time you schedule a meeting in Teams or Microsoft Outlook, simply include the email address of your external guests and Teams will do the rest, including sending an email invite on how to join. All your guests have to do is click the join meeting link, enter their name, and voila they're in.

2. Use Chat to avoid interrupting the meeting
Instead of interrupting someone to share resources, use the chat feature. Everyone will be able to access them during the meeting and afterwards, they're saved in the private chat for that meeting. If you want to get someone's attention without disrupting the meeting, simply send them a direct message using Teams chat.

3. Ask for permission before recording meetings
The ability to record meetings is a great feature, especially when no one is available to take meeting minutes. However, make sure you ask permission first, or let everyone know the meeting will be recorded. Recordings are saved to Microsoft Stream so they can be shared securely with others in your organization at a later date.
4. Stay in control
Teams provides the meeting organizer with tons of options when it comes to defining the roles and permissions for meeting participants. For instance, you can choose to enable a meeting lobby, designate who can present, mute attendees, and start/stop recordings.

5. Hold face-to-face conversations with video
Research shows that as much as 70-93% of all communication is non-verbal*. So, in order to understand each other properly, it's important to see each other's body language and facial expressions – so cameras on! If your 'quiet' spot is in the kitchen, and you don't want to show your background, select one of the great backgrounds available on Microsoft Teams.

6. Share only what you need
When sharing content in Teams meetings, you control what others can see. You can decide whether you need to show your entire desktop, or just a specific window. If someone is sharing their desktop or an application, you can request the presenter to give you control.
7. Have everyone contribute with digital ink
Just because everyone is not in the same room doesn't mean you can't brainstorm on a whiteboard. Microsoft Whiteboard is integrated with every Teams meeting, enabling meeting participants to join in with touch, or their mouse, and contribute with digital ink. The best part? Whiteboard sessions are saved as part of every meeting and available for future use and reference.
8. Don't miss the meeting ... even if you missed the meeting
Whether running a few minutes late, or double-booked with another appointment, there's a good chance someone will miss the meeting. Instead of bringing them up-to-speed in another meeting, simply record your Teams meeting. The recorded meeting is stored in the cloud, with a link provided in the meeting chat. And, participants can search the meeting transcript and jump to the point in time of the meeting where it was mentioned.

Want to learn more on how you can make the most out of your Microsoft Team Meetings, Large Meetings and Live Events? Download our How To's of Modern Meetings today.


Sources |
https://www.themuse.com/advice/how-much-time-do-we-spend-in-meetings-hint-its-scary
https://www.lifesize.com/en/video-conferencing-blog/speaking-without-words