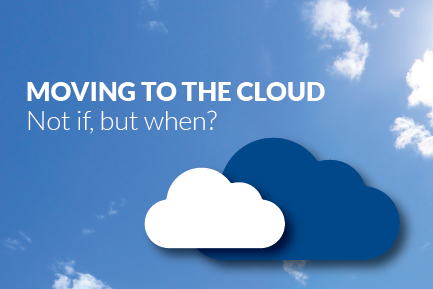 Technology is a mainstay today. Its everywhere. At work, at home, on the plane, on vacation. We're surrounded by TVs, personal digital assistants, wireless devices and portable electronics. We use technology to communicate, coordinate, collaborate and share. But how do we keep pace? We're in a constant state of learning. The Podcasts, seminars and webcasts are the norm. But, how do we fit it all in?
The average customer does not have time to spend learning every new technology … let alone understand how to apply it.

For example, consider a move to the cloud. It's not a question of 'if,' but 'when?' Even the word cloud is enough to overwhelm people. What does it mean? Is it better? Will it save me money? How will the end user experience change? With so many questions, its no wonder many Companies are reluctant to make the jump.

We're here to clear up why its worth considering a move to the cloud. Take a look at what we think are the top business drivers for moving to the cloud:
M&A integration
Datacenter contract expiration
Security threats
Scalable capacity needs
Software end of support
Compliance
Software/hardware refresh
Application innovation
Do any of these apply to you? We understand it's a major change, and that there are hesitations about security, IT control, compliance and price.

That's where we come in. Our experts are here to handle your concerns and guide you through your entire journey. As a Microsoft Gold Certified Partner, we are all in on Azure, to that end we subscribe to the Cloud Adoption Framework for Azure (see below). We feel it is the best way to phase out the work, get the steps you need, find the steps you missed and get help towards your end goal of getting to the cloud. We can help you with this framework, one step at a time, at your pace, and believe it or not, probably within budget.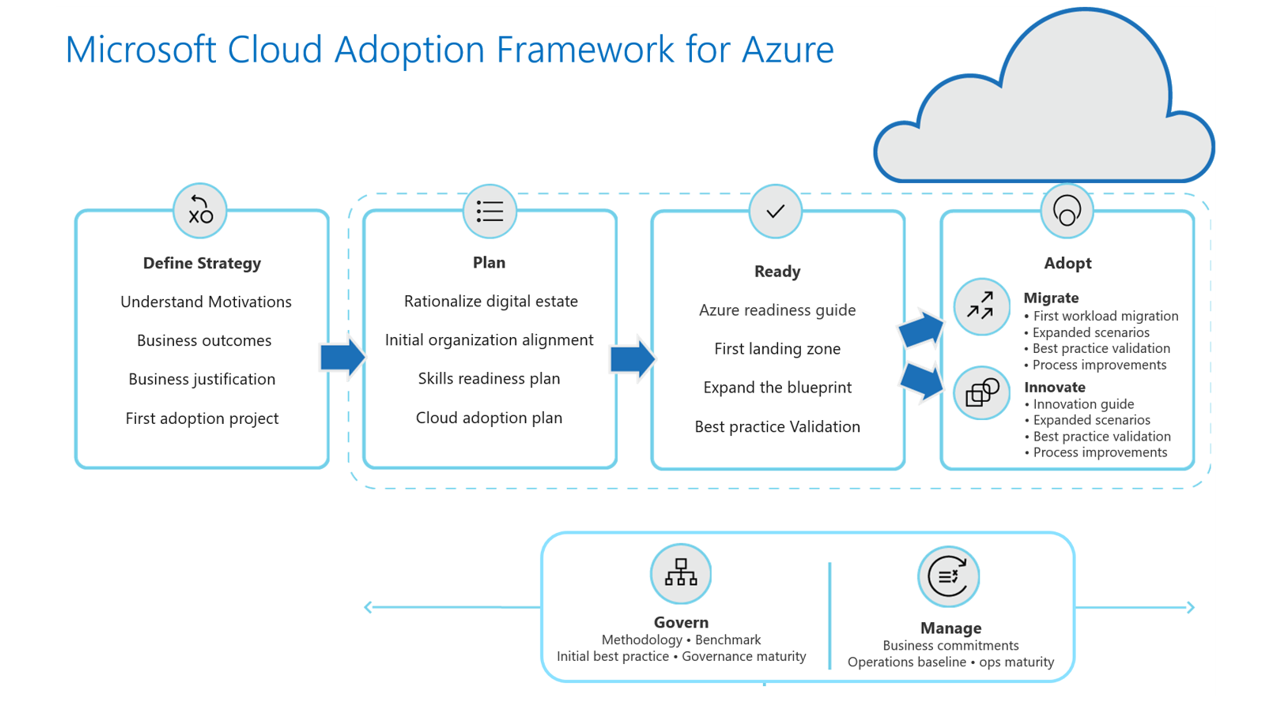 (Source: Microsoft)
Understand why you need to move to the cloud is only step one. Once you know the cloud is a viable option for improving your business you need to decide which cloud. To help, we've created a guide that compares three of the biggest: Azure, AWS, and Google. Take a read and see for yourself.