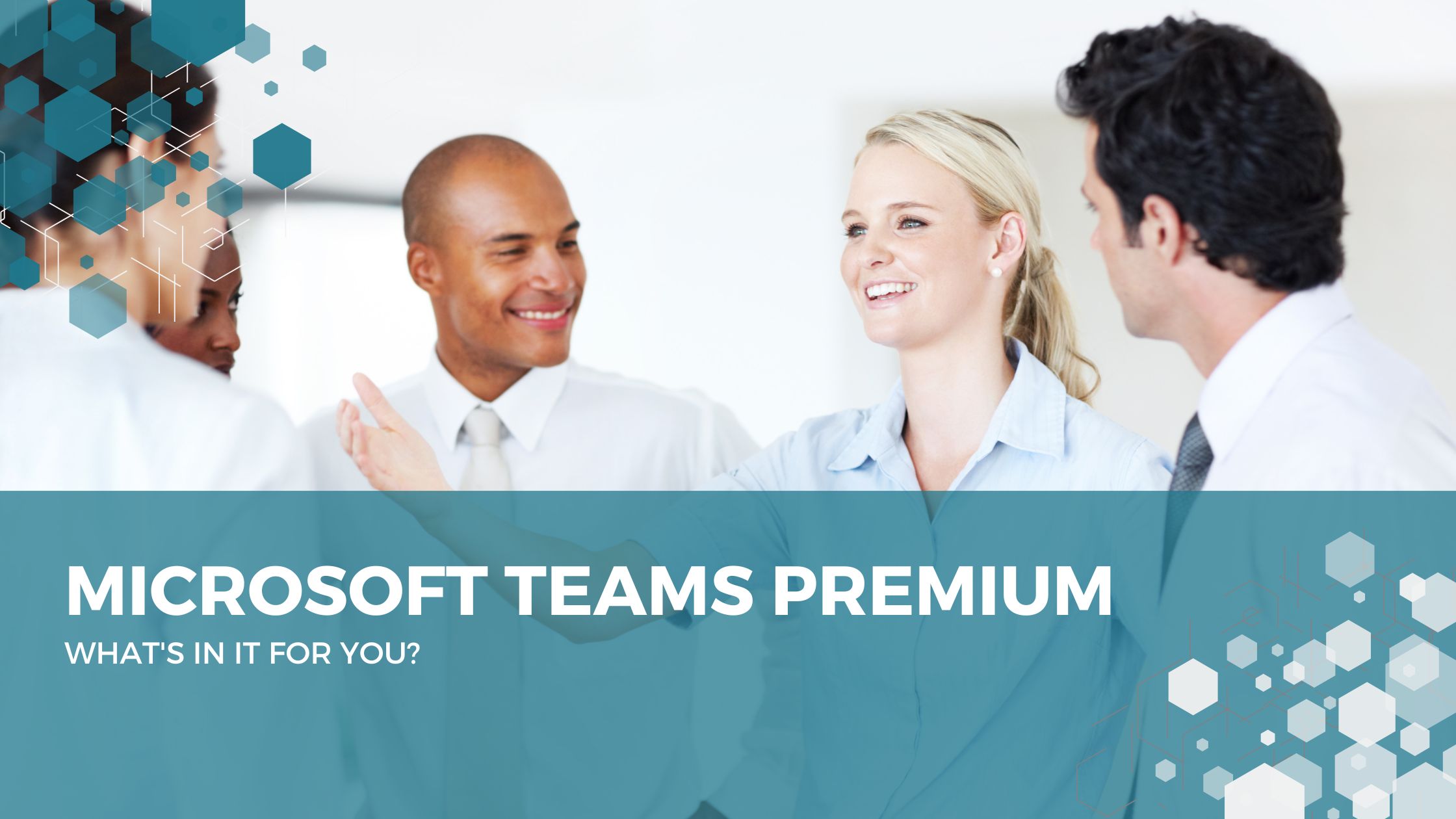 Microsoft Teams has changed the way we work and communicate - and now the Premium version is finally available. The latest update vows to take meetings to the next level with the addition of AI technologies.

So what do we have to look forward to? Well, to start with, you get advanced meeting capabilities, such as natural language processing and the ability to automatically capture key takeaways and action items. The benefit? Time savings and reduced administrative burden for meeting participants.
Webinars, virtual appointments, and meeting intelligence are all available with Teams Premium, making it easier to #DoMoreWithLess. It contains the following items:
More personalized and intelligent meetings and webinars

Enhanced protection for meetings

Advanced management and reporting capabilities for IT

Advanced Virtual Appointments

Interested to learn more? Here's the complete round-up:
Meetings
Customize meeting templates

Add organization branding to meeting lobbies

Customize meeting backgrounds

Customize 'together mode' scenes

Read live translated captions during meetings

Translate post-meeting transcriptions (coming soon)

Turn on eCDN for live events
Webinars
Set up a green room for webinar presenters

Manage attendees' view

Send reminder emails to registrants

Create a webinar waitlist

Manually approve registrants

Limit the day and time when people can register

Allow registered users to bypass the lobby

Use RTMP-In for webinars (coming soon)
Meetings Protection
Add watermarks to meetings

End-to-end encryption for meetings with up to 50 attendees

Control who can record

Prevent copy/paste in meeting chats

Assign Microsoft Purview Information Protection sensitivity labels for meetings (E5 license)

Custom user policy packages

Turn on advanced meeting monitoring and alerting
Meetings reporting
Navigate meeting recording with auto-generated chapters (coming soon)

View time markers in meeting recordings when you joined or left a meeting (coming soon)

Search meeting transcripts with speaker suggestions (coming soon)

View and act on autogenerated tasks from meetings (coming soon)

View when you were @mentioned

Virtual appointments
Virtual Appointments
Customize the lobby waiting room with themes and logos

Send SMS notifications

Chat back and forth with attendees in the lobby waiting room (coming soon)

Organizational and departmental analytics

View and manage scheduled appointments in the queue

View and manage on-demand appointments in the queue

Send post-appointment follow-ups (coming up)
What will disappear from the normal Teams license?
While all of these new features are great, it's important to note that some features are going to disappear from the normal Microsoft Teams license. There is a 30 or 60 day grace period, which should give you enough time to get organized. Here's what's going away.
| | |
| --- | --- |
| Feature | Grace Period |
| Live translated captions | 60-day grace period |
| Timeline markers in Teams meeting recordings for when a user left or joined meetings | 60-day grace period |
| Custom organization Together mode scenes | 30-day grace period |
| Virtual Appointments: SMS notifications | 30-day grace period |
| Virtual Appointments: Organizational analytics in the Teams admin center | 30-day grace period |
| Virtual Appointments: Scheduled queue view | 30-day grace period |