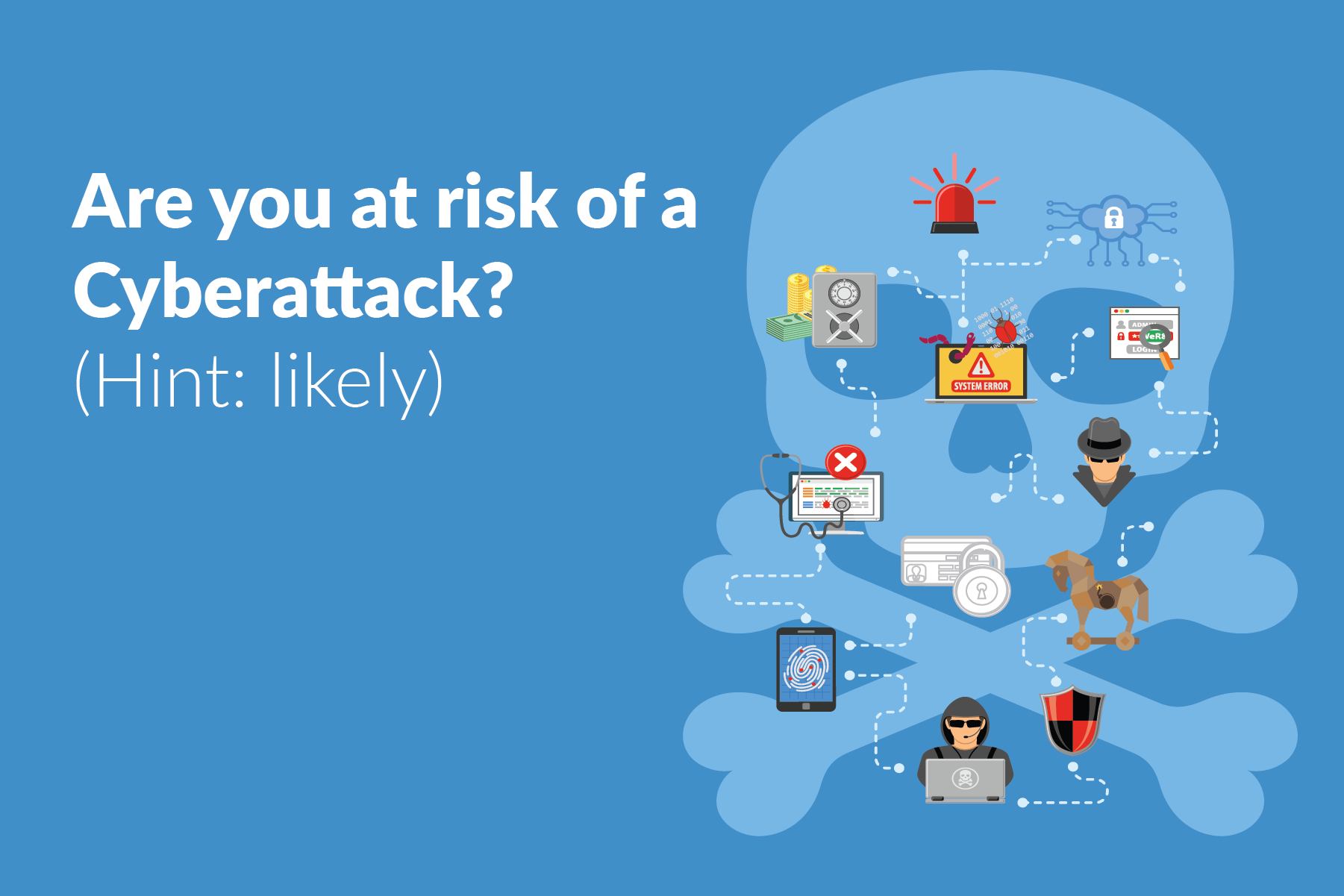 Cybersecurity has become a predominant issue and can affect anyone, anywhere. It's nice to think that cyber crimes only happen to large Companies, however that couldn't be further from the truth. In fact, small businesses are hit with nearly the same frequency as their larger counterparts.

Today's most effective cyber scams are meticulously crafted, using very convincing imitations of famous brands or scraping information from social media to socially engineer believable situations.
Did you know:
Almost 60% of companies have experienced cyber attacks such as DDoS (Distributed Denial of Service) attacks, phishing, and social engineering attacks (Cybint).


Small businesses make up to 13% of the entire cyber crime market, yet surprisingly small businesses invest less than $599 in cyber security (Juniper Research).


By 2024, the cyber security market will be a $300 billion industry. (Global Market Research 2019).



33 billion records is the number of records that will be stolen annually by 2023. (Juniper Research's Cybercrime & the Internet of Threats 2018 report).




Businesses fall for ransomware attacks every 14 seconds (2019 Official Annual Cybercrime Report Business).


Cybercrime damages are anticipated to cost businesses and organizations $6 trillion annually by 2021 (2019 ACR from Cybersecurity Ventures).


Although there is no escaping the Internet, it is important to understand the significance of cyber security and the types of threats around you!

To provide some context, the AMTRA team has put together this infographic of the many threats that exist, and some key stats on the growth of cyber attacks.
Want more information? Set up a call with one of our AMTRA Security experts today.