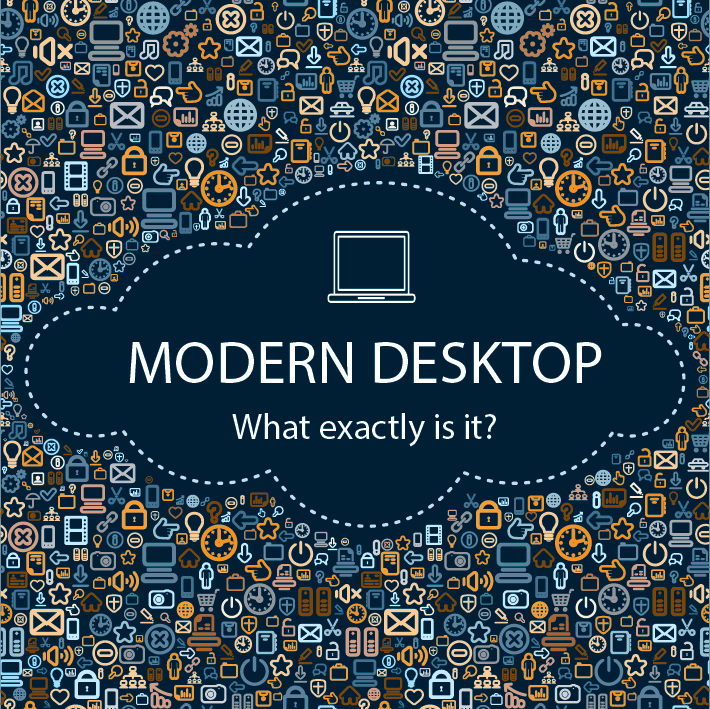 Why is there so much buzz around Modern Desktop today? What does Modern desktop mean? And why should your Company embrace it?

We define the Modern Desktop experience as one that comes with the latest productivity tools to enable users to work wherever they need to, while remaining in a secure, protected state. It is deployed and managed in a simple manner to minimize overhead and is always current. Often, it includes Microsoft 365, Windows 10 and Security.
Microsoft 365
Microsoft 365 is a key component of the Modern Desktop experience. It's a complete, intelligent solution that includes Office 365, Windows 10, and Enterprise Mobility + Security. The benefits:
Easy to access information
Improved communication
Enhanced ease of mobility
Intelligent, built-in security
Easy access to key performance metrics
Windows 10
Windows 10, or Windows as a Service offers predictable releases, twice per year. They are each serviced for 18 months, from date of release and are deployed in such a way that the end user impact is minimal.
Enterprise Mobility + Security
Enterprise Mobility + Security allows IT teams to retain control and ensure security, even though their employees may work from home, on their own devices. It allows you to control identity and access in the Cloud, gain identity driven security, manage mobile devices and apps, protect information and visualize desktops.
If you're interested in Modern Desktop, give us a call 1.855.326.0533or send us a note info@amtrasolutions.com.