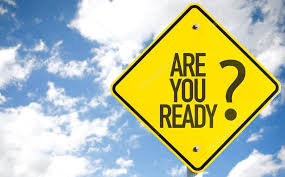 Support for Windows Server 2008 will end January 14, 2020, which means you'll no longer receive automatic fixes, security patches, updates or extended support.

Before you can say it, we already know what you're going to say!
"January 2020 is a lifetime away."
Although it may feel this way, updating IT infrastructure can be a large, intensive task.
So … if you are still running Windows Server 2008 R2, the time to start planning is now.

Reduce your risk of a cyber-attack
Outdated and unsupported platforms open up gaps for unforeseen cyber-attacks and introduce compliance concerns. A lack of patches can leave your Company vulnerable to security threats and a target for those who wish to prey upon Companies still operating End of Life products.
Plus, you could be at risk for a potential data loss, as its challenging to prevent attacks if a product contains security weaknesses that aren't being fixed.
While End of Life products won't stop working immediately, Microsoft will no longer provide support. Hence, if something breaks, there won't be an available fix.
Improve your Compatibility with New Applications
Most new applications are optimized for the most current operating systems. This means that you may not be able to upgrade to the latest and greatest if you are still operating an old, outdated operating system.

Other Products Nearing End of Life
In addition to Windows Server 2008, SQL Server 2008, Windows 7 and Exchange Server 2010 are also nearing End of Life. These products will still be operational, however to maintain security and stay compliant, migrations to the newest versions should be considered. While simultaneous migrations are possible, available budget, resources and your sanity should all be considered when determining a migration strategy.

What's Next?
Firstly, do not panic.

You have plenty of time to formulate a migration plan. However, time flies and 2020 will be here before we know it. Our advice? Start planning now.
Email info@amtrasolutions.com to talk to an AMTRA migration expert today.

Photo credit Deposit Photos.