AMTRA Events
Inspire. Learn. Grow. Live & On Demand Events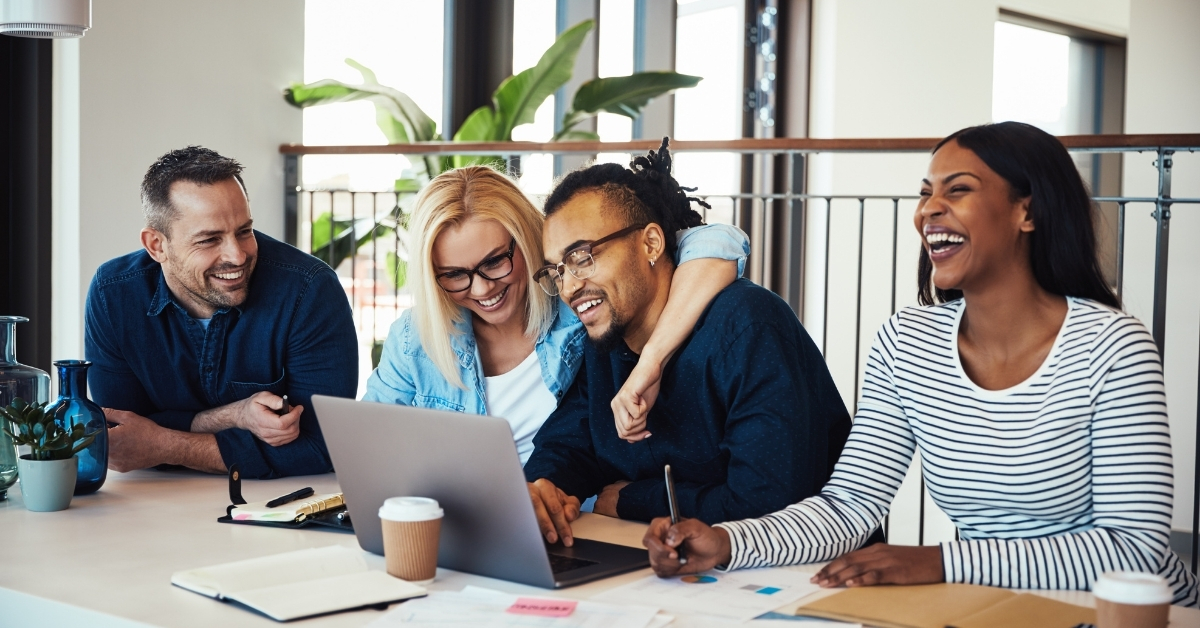 We're always striving to bring you events relevant to your business and what is going on around the industry. Follow us on social media for updates on all upcoming events or check back with us to see what's new.
Upcoming Virtual Events
Drive & Measure User Adoption with Microsoft Viva
Thursday, June 15, 2023 | 9:30am - 11:30am MST
Join us to learn more about your M365 adoption metrics and how to drive and measure effective usage leveraging Microsoft Viva.

Andrew Woods will provide you with demos and insights into how you can:
Get a handle on your M365 usage statistics to identify opportunities and challenges

Create adoption strategies to effectively support your technology investment

Drive effective usage of Viva Insights, Viva Connections, Viva Engage and Viva Topics

Measure the success of your technology adoption program

---
On Demand Webinars
Microsoft 365
Putting your M365 Usage Analytics to Work
In this recorded webinar, Principal Architect Andrew Woods shows you how your M365 usage data can be utilized to understand and drive engagement and productivity across your organization.
Public Sector Webinar Series
The modern workplace is evolving at a rapid pace, with distributed teams, new business models and complex security issues. The right digital tools can connect and support employees, and encourage productivity, engagement and collaboration.
Join us for our 3-part webinar series to learn how Microsoft 365 powers our global, modern workplace with an efficient operating system, enterprise-grade security tools and integrated workplace productivity apps.


Webinar 1 | The Modern Workplace. The Art of the Possible
Microsoft Teams
Elevating your Teams Meeting Experience
If you are enjoying our Tech Tip Tuesday series on LinkedIn, this is a webinar not to be missed!
Grab a coffee and join AMTRA ACM Practitioners and Microsoft Teams experts Karyn Schinkel and Cathy Six for a fun, informative webinar where they explore ways to elevate your Teams meeting experience. They will go over meeting best practices and some of the features you can use to improve your Teams meetings.
Target Audience: Anyone who organizes meetings on Microsoft Teams!
Teams Calling: Empowering IT Pros for Voice
If we look at the pros and cons of going to Teams for Voice, one of the things that stand out a lot is how you take IT Pros and empower them to also be Voice Pros. Managing users, managing Phone System, managing quality and PSTN services can easily become part of the day of some of the same Admins that handle Office365.
In this session we will show how Phone system is easy to manage in Office365 and how voice can go from being a vertical of its own to being a subset of Office365 and Teams.
Target Audience: This session gets a bit more technical and is targeted at ITDMs/IT professionals.
Teams Calling Plans and Direct Routing
Customers can choose to have Microsoft as telephony provider using Calling Plans in some countries like Canada and the USA, among others and/or can choose to use Direct Routing, Microsoft's program to enable third party telephony providers and partners connect to Office365.
In this session we will discuss how each option has its benefits and we will look at high level topologies and use cases to help understand both possibilities.
Target Audience: This is targeted at ITDMs/IT professionals but will not overwhelm those without any technical knowledge.
Teams Calling: The Microsoft Voice Story
In this session we will briefly go over how we've gone from OCS – to Lync – to Skype for Business and now Teams for Voice. We will discuss how Phone System offers all the functionalities you would expect from an Enterprise grade PBX while making it easy for partners to complement customer's requirements like recording and complex Call Center functionalities and other advanced requirements.

We will also confirm high level that customers can either use Microsoft's Calling Plans or use Direct Routing to connect to PSTN providers and third party functionalities.
This session is geared towards curious IT professionals looking to confirm how Teams is able to replace the existing capacity of your PBX. (BDM and ITDM/IT Professionals)
Let's Talk about Teams - Webinar Series
Grab a coffee (or a cocktail) and join AMTRA Microsoft Teams experts Karyn and Cathy for a fun, informative short 3-part recorded webinar series where they explore the benefits and features of using Microsoft Teams to hold modern meetings and events.
Security