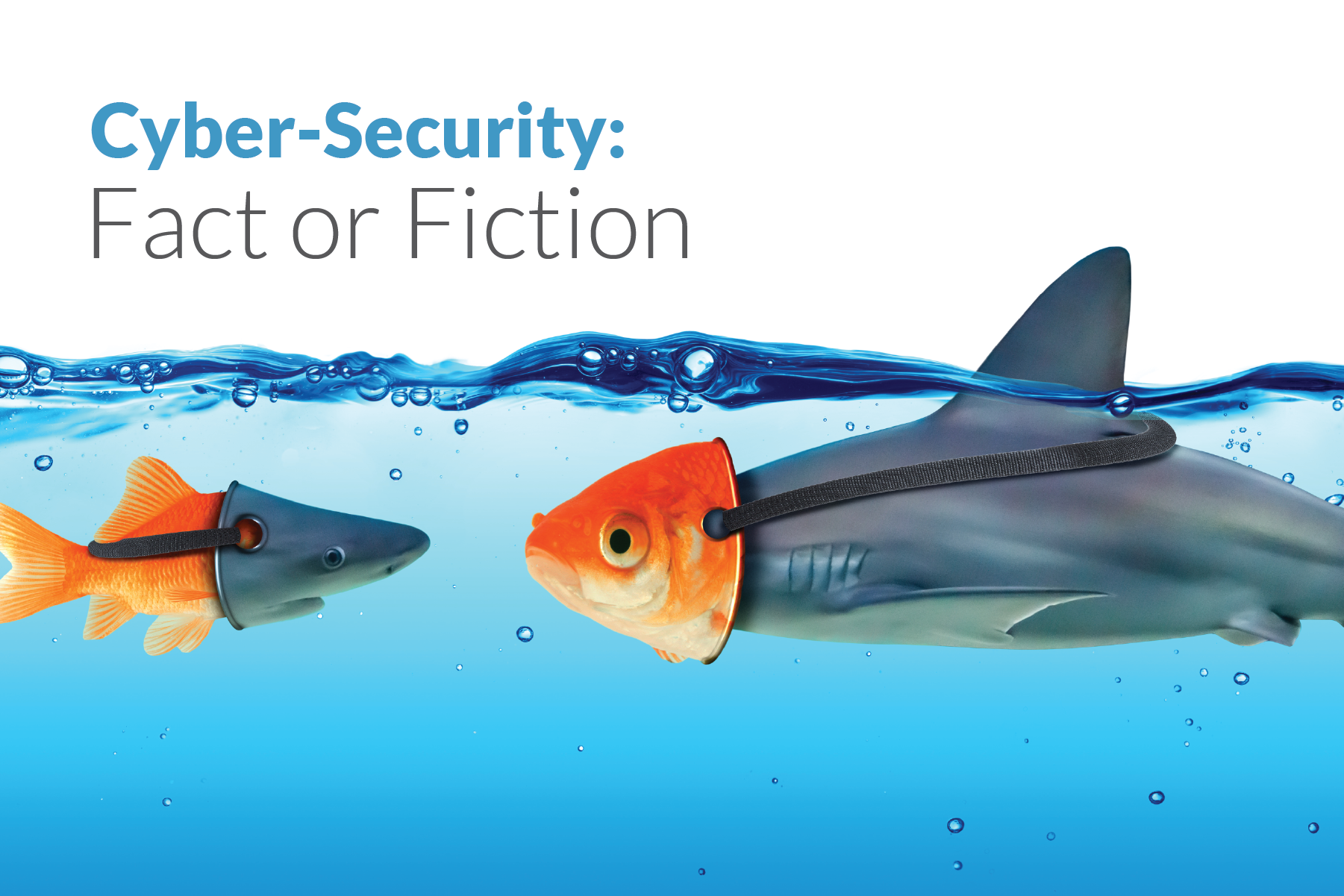 Cyber-Security Awareness Month is drawing to a close and we hope that our focus on security education has been helpful for you!
Although our focus on security never stops, we thought we would end our security content series by sharing a few myths with you, then test your knowledge with a fun quiz: Are you a Security Superhero?
Cyber-Security Myth #1: Nobody would want to steal my data.
False! A ransomware attack doesn't care if the data is valuable to the attacker, all that matters is if the data is valuable enough to you, that you would pay to get it back. It is time to shift your thinking. What are the implications of losing your data or the trust of your customers.
Cyber-Security Myth #2: Cyber-security is expensive.
False! While cyber-security can be expensive, it doesn't have to be. Staying up to date with the latest and greatest systems, applications (ahem Windows 10) and security policy enforcement is one of the best ways to stay ahead of the security curve. Want an option that isn't going to break the bank? Try end-user education! Empower your team to be part of the security solution.
Cyber-Security Myth #3: Cyber-security requires a massive team and multiple complex technology solutions.
False! While buying all the best security technology and hiring a giant team of security experts is definitely an option, in addition to the tips in myth #2, making sure you are using the technology you have to it's fullest (like the integrated security tools and features found in Microsoft 365) is a great way to cut back on purchasing unnecessary technology and eliminate complex point solutions. Additionally, cyber-security experts are in demand making them hard to find, and harder to afford. Instead of investing unnecessary time and money in trying to build a team, look to a technology partner that can support your security needs.
And remember...
Just because it is the large, enterprise organizations that make the news when cyber-attacks happen, that doesn't mean that smaller organizations are not affected. More frequently, it is small and mid-size companies that are the target of cyberattacks, and because threats are growing in frequency and magnitude, security should be a top priority for everyone.
Don't wait until after an attack. If you want help improving your security posture, give us a call today.
Find out if you are a Security Superhero!