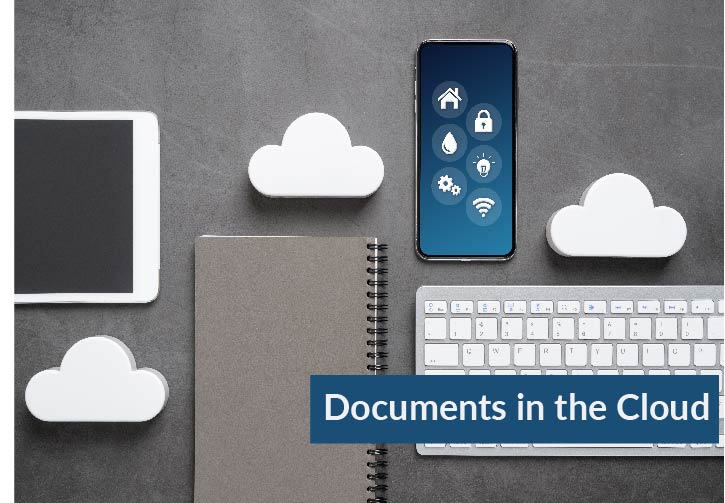 The speed of digital change has made it necessary for companies to share information quickly and efficiently. It has become the norm and a requirement, rather than just a recommendation.

Imagine, you're in the middle of a critical project that's due soon. Likely, you'll want to keep the client in the loop as progress moves along. Or, what if you have a question and require clarification during the project? Then you'll likely want a response immediately to stay on-track. And, what if you need a signature before you can move to another phase? You'll also want that quickly too.
But, for many companies these are challenges.

The good news is that the right information management system can make all of this easier, and help you meet the issues outlined above.
Share Easily. Share Securely.
An information management system like OneDrive or SharePoint allows users to share information in a secure, reliable manner. It facilitates co-authoring and with metadata, you can assign rights based on roles and particular users to help make sure you're not accidentally sharing content that is not meant for a particular recipient.
Simplicity
Document management lets you co-author documents and systematically manage changes. Systems like OneDrive and SharePoint are purpose-built to allow you to keep track of tasks and workflows, in a way that makes the most sense to you. You can organize documents and other types of content by project, project phase, customer, owner, or any other attribute.

With governance policies, you can ensure processes, deadlines, and regulations are adhered to. Co-authoring is easy because there is just one shared version of a file for everyone to work with. All approvers and commenters can easily annotate and redline documents, from any device. This means that feedback flows freely, and documents are completed faster than ever. An automated approval process can even make sure that the final content is ready to use right away.
Better Relationships
What does this all mean?

Simply put, it's an easy way to keep your clients in-the-loop about what is going on with their projects. Plus, they'll love how hands-on they're able to be and they'll enjoy the fact that their input is valued.

It will improve the quality of the finished product and help make meaningful improvements to the important relationships you're building.

Interested in learning more about SharePoint? Read our blog SharePoint: The Importance of a Tidy House.

Need help setting up an Information Management system in your Company? We'd love to help.