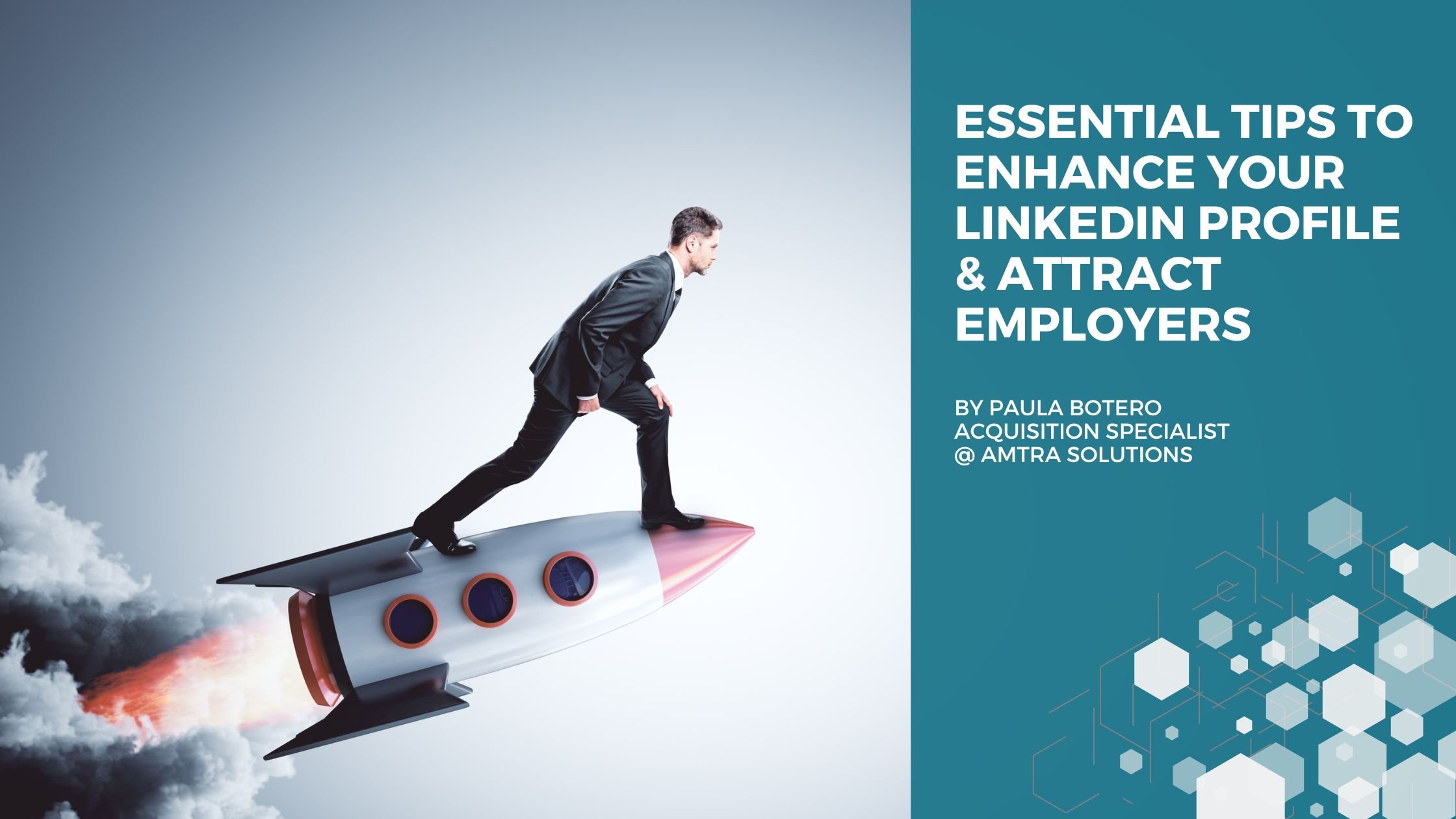 Did you know that having an optimized LinkedIn profile can significantly improve your chances of getting hired quickly?

Here are ten essential tips to enhance your LinkedIn profile and attract potential employers:
1. Complete your profile
Filling out all sections of your profile, including your headline, summary, experience, education, skills, and certifications, makes you appear more professional and credible.

2. Professional profile photo
Use a high-quality, professional-looking headshot as your profile photo. Dress appropriately and maintain a friendly yet confident expression. A good profile photo helps create a positive first impression.

3. Engaging headline
Craft a compelling headline highlighting your professional expertise, unique skills, or career aspirations. It should quickly grab the attention of recruiters and potential employers.

4. Write a captivating summary
Craft a well-written summary that summarizes your experience, skills, and career objectives. Make it concise, engaging, and demonstrate your value proposition. Use keywords relevant to your industry to increase your visibility in searches.

5. Highlight achievements and responsibilities
In the experience section, emphasize your accomplishments and responsibilities for each role. Use action verbs and quantify your achievements whenever possible. This helps recruiters understand your impact and abilities.

6. Recommendations and endorsements
Request recommendations from colleagues, supervisors, or clients who can vouch for your skills and work ethic. Seek endorsements for your skills from connections within your network. These social proofs add credibility to your profile.

7. Showcase projects and publications
If applicable, showcase your notable projects, research papers, publications, or presentations. This demonstrates your expertise and makes your profile stand out.

8. Build a strong network
Connect with professionals in your industry, including colleagues, classmates, recruiters, and influencers. Engage in meaningful conversations, join relevant groups, and participate in industry events to expand your network.

9. Optimize your profile for keywords
Incorporate relevant keywords throughout your profile to improve your visibility in LinkedIn searches. Research industry-specific keywords and skill sets that recruiters frequently look for.

10. Engage with content
Regularly engage with relevant content on LinkedIn, such as liking, commenting, and sharing posts. This activity helps you stay visible and positions you as an active and engaged professional in your field.

Start implementing these tips today, and watch your LinkedIn profile soar! Need help? Contact Paula Botero, our Acquisition Specialist and key Technical Recruiter today.

About the Author
Paula Botero is a key Technical Recruiter at AMTRA Solutions. With years of experience helping clients navigate their technical careers, Paula has become one of the go-to's for all things recruiting at AMTRA. She is well-versed technically and has contacts that span industries and verticals. Her excellent customer service and communications skills almost guarantee you will come away satisfied - whether you're looking for a job or looking to fill a role. Need help finding your next role? Reach out to Paula today.