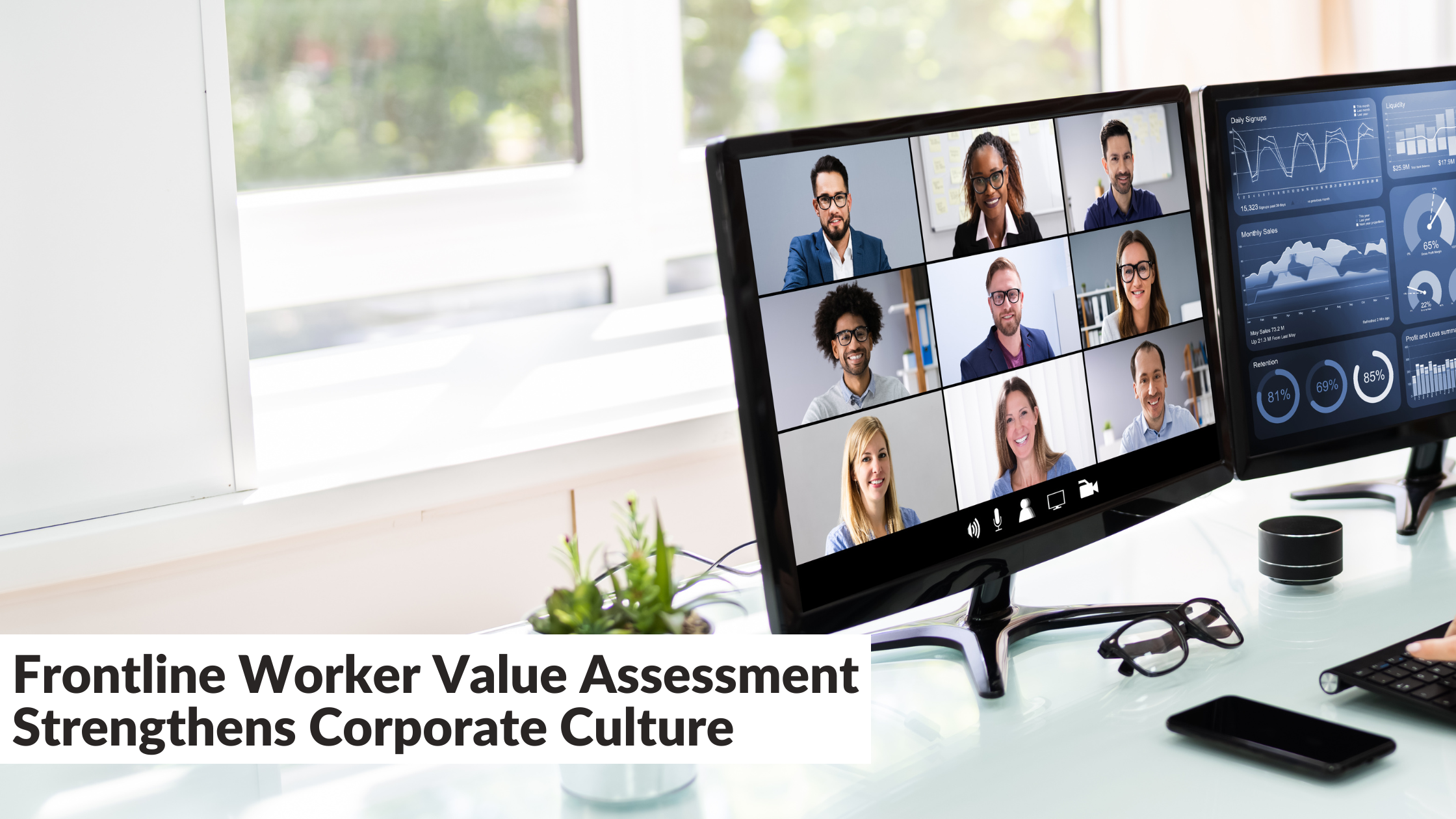 A Frontline Worker Value Assessment is a great way of determining how you can empower your employees to do their best work. Often, frontline workers don't have access to the necessary technologies and tools to help them be as productive as possible. But, if they're not digitally equipped to succeed, your organization can end up with a major decrease in productivity.
That's why its so important to give them the tools they need to be more versatile and valuable to your organization. If you invest in them, you'll see an immediate payoff in employee retention, increased loyalty, and enhanced performance.

What is a Frontline Worker Value Assessment?
A Frontline Worker Value Assessment can help you understand the needs of your frontline workers and determine how you can equip them for success. Essentially it's an assessment conducted by our team of experts, which will allow you to look at the frontline roles, technologies, tools, and processes in your organization, and determine how you can find new ways to empower your frontline employees to do their best work.

Why Is It Important?
When you focus on the culture of your organization, it helps your frontline workforce connect with your strategic vision. By performing a Frontline Worker Value Assessment, you can make sure your frontline workers are aligned to the strategic vision you have, and that they're on the same page as your management and executive teams.
Benefits of a Frontline Worker Value Assessment
Strengthen your corporate culture and community by connecting your frontline workers to not only each other, but also to the rest of your community.


Learn new ways to deliver information to your entire team, including your frontline workers. With this knowledge, you'll be able to train and upskill your employees, distribute your corporate knowledge to reach all your workers, and create opportunities for your workers to grow, develop, and even apply their skills.


Understand how you can empower your frontline workers with not only the intelligent tools, but also the digital business processes that they'll need to be more agile and meet the needs of your customers.


Provide better capabilities for your frontline workers so that they can harness the real-time expertise of their colleagues, use new technology like mixed reality, and collaborate easier.


Enjoy peace of mind by getting a clear blueprint on how to empower your frontline workers going forward, and a cost analysis that will help you with an exact budget for the necessary changes you'll need to make.

Upgrade Your Frontline Workers Today – We Can Help!
Every management team of every organization that employs frontline workers needs to ask themselves whether they are effectively developing and equipping their employees with the tools to be successful in this digital age.

With the variability in worker roles and needs, you need to make sure you're delivering the tools to provide your frontline workers with the skills, confidence, and access to information that will help them succeed.
Take the first step into this new world of digital empowerment, and engage in a Frontline Worker Value Assessment today! Download our product sheet to learn more.