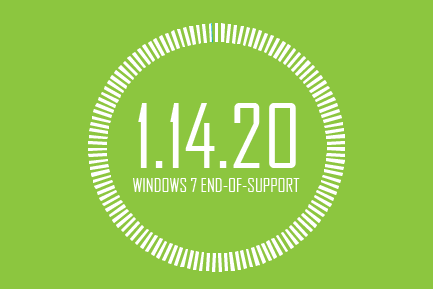 2019 seems to be shaping up to be a busy and exciting year! One initiative that we are focused on is supporting our clients in their transition to Windows 10 and the new process of staying current on a supported branch.
(If the previous statement made you scratch your head, read this.)
While the end of Windows 7 is now less than a year away, January 14, 2020 that is not the only Microsoft product that should be on your radar. There are a number of Microsoft products and service packs that are reaching end of support and a handful more that are moving from mainstream to Extended Support in 2019.
To help make sure none of our customers get caught in a difficult position with unsupported software, we have created a master calendar with a monthly view of all products reaching end of support including a few big ones like:
This month: Microsoft Dynamics CRM moving to extended support
April: Windows 10, version 1709
April: System Center Virtual Machine Manager 2008 and 2008 R2
July: SQL Server 2008 and 2008 R2
July

:

System Center Configuration Manager 2007, 2007 R2 and 2007 R3
November: Windows 10, version 1803
In all there are over 60 products on the list that you should be making sure you have a plan for, if a version you use is currently deployed in your environment. If you need help, or have any questions about your options, give our team a call.