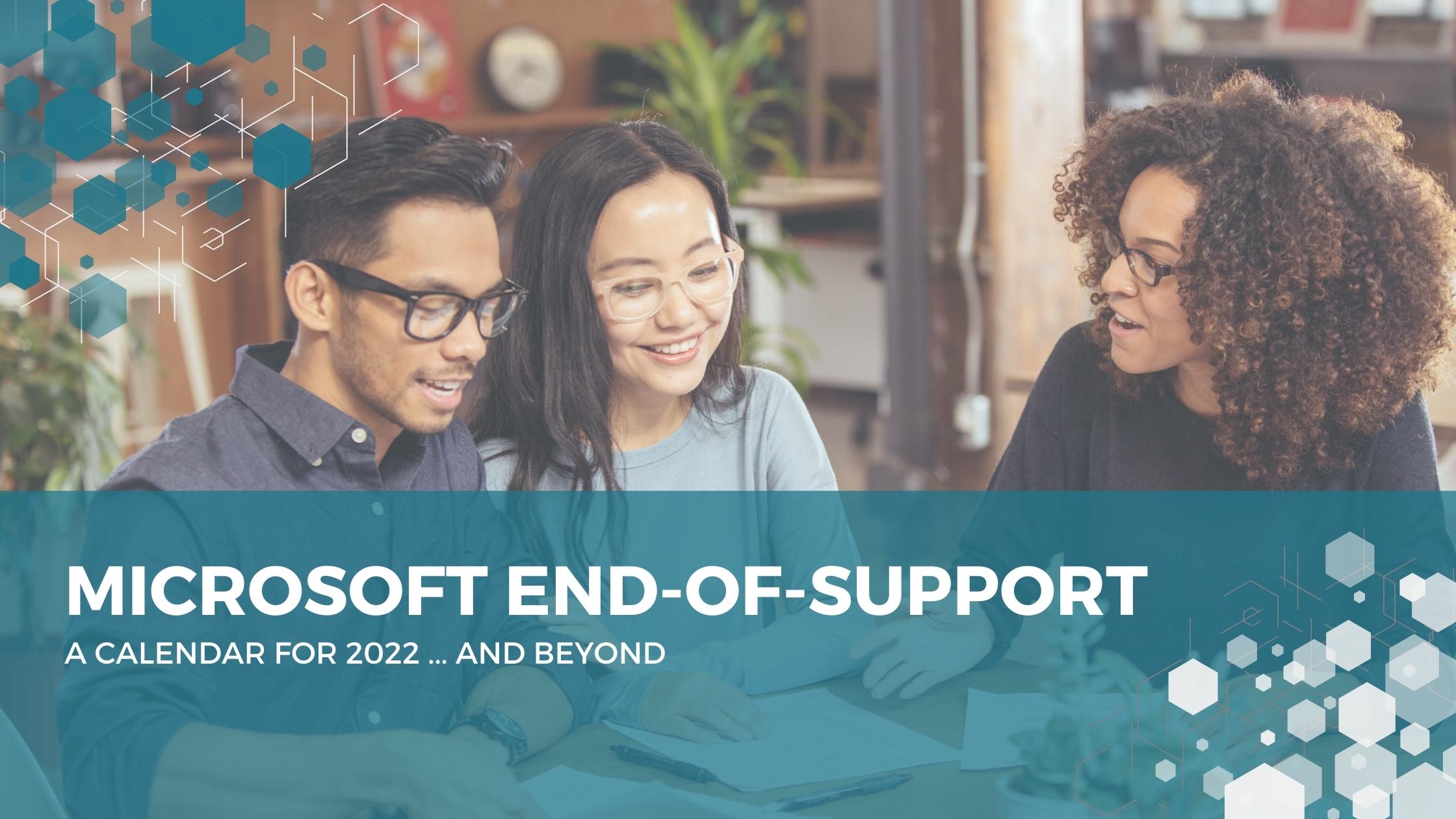 Microsoft end of support is coming – are you ready?
Many popular Microsoft products are retiring or reaching end of support this year and in 2023. Its important to take note, as these dates have a habit of sneaking up and becoming something of a scramble for IT teams to manage.
To avoid that situation with some of your current Microsoft products, it's critical to plan ahead in good time for the End of Support of a large number of solutions.

You'll find more details of the exact applications affected in the two links below, but the announcements cover End of Support events for older versions of Microsoft products including Microsoft Office, Dynamics 365 and Dynamics AX, Windows Server, Microsoft .NET Framework, SharePoint, Windows 10, and many other mission-critical products.
If the End of Support for any of these key Microsoft products impacts your organization ... and it almost certainly does, you need to be thinking now about what comes next.
Why act now? Security & Compliance Risk
End of Support software will no longer receive security updates, and a breach exposes your organization to financial and reputational risk. You may have fraud or cyber security insurance, but your provider will not be impressed if you have not taken the basic minimum steps to keep your organization secure.

Over the years, we've seen numerous customer claims denied when the insurer has discovered their organization was running End of Support software.
Is saving money by running outdated software really worth it?
Build your Migration plan
Whether it's evaluating what licenses you have that are about to go end of support, upgrading, moving workloads to the cloud, or optimizing your current IT workloads and licensing, you are not alone. AMTRA has an expansive Microsoft and Professional services team that can support you with licensing, upgrading, and migration needs.