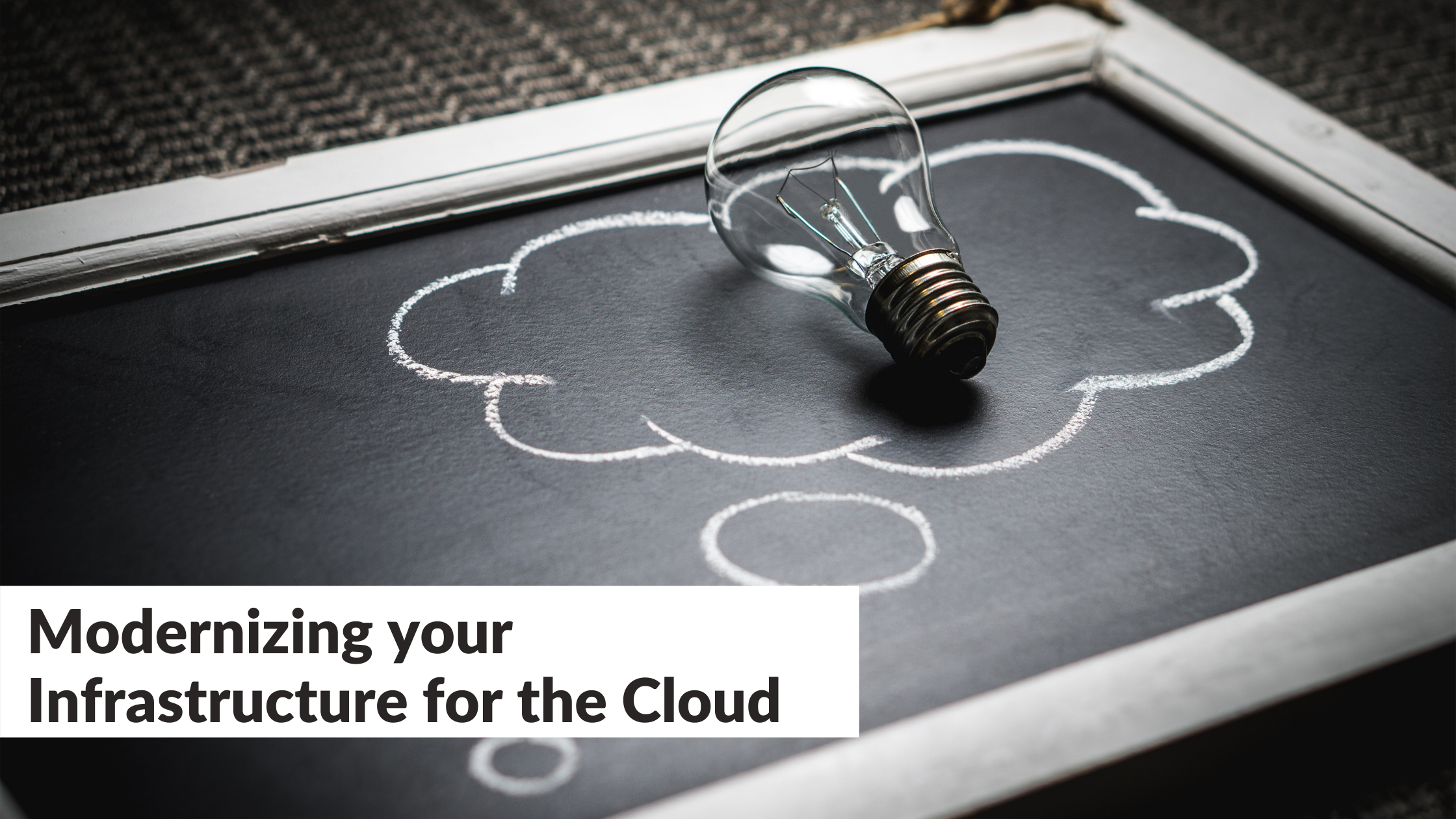 As an Information and Technology leader, the infrastructure investments you make today must be compatible with the modern, hybrid cloud of tomorrow. What you might not know is that data center modernization can be a sprint … or a marathon.  
Either way, it's important that organizations establish a well-defined, consistent strategy that enables a complete set of software-defined services for computing, storage, networking, cloud management and security.
But how do you get there? How do you ensure the investments you make today will be compatible with the new normal of hybrid cloud and the reality of limited budgets?
Solid Infrastructure
Whether the hybrid cloud is in your organization's near or distant future, a solid infrastructure foundation will enable IT leaders to maximize existing budgets for long-term impact. Moreover, solidifying your hybrid cloud strategy today will ensure you can maximize investments in your current premises-based infrastructure while planning your cloud environment of tomorrow. You need infrastructure that:
Fits your existing applications

Positions you to take advantage of cloud efficiencies

Gives you the freedom to use the most appropriate infrastructure for each application
Introducing Azure VMware
Azure VMware is a great place to start. It provides a solid foundation on which to operate a modern, hybrid cloud implementation. It includes everything you need to get your data center ready for modern applications that can span from your data center to the cloud.
With VMWare, you can migrate workloads from your on-premises environments, deploy new virtual machines (VMs), and consume Azure services from your private clouds.
This shift enables organizations to eliminate infrastructure they no longer need (think standalone servers and storage systems).

It's all about consistency
The ability to employ a consistent software stack in diverse environments enables companies to evolve their data centers while minimizing risk. Stack consistency helps ensure applications run as intended no matter which environment you choose to deploy them in.
Environments must be aligned with respect to compute, storage, networking, and management tools making them simple to operate and compatible across on-premises and cloud environments.
They also need to align with application requirements, which are increasingly focused on speed and agility. The goal is to adopt a hardware and software technology stack that works across private data centers, hybrid cloud, and edge facilities. By ensuring consistency, modernization also helps increase operational efficiency and agility.
The Benefits
With Azure VMware, you'll realize a lower total cost of ownership by enhancing resource utilization, taking advantage of automated management tools, and reducing the average time to repair issues when they arise. Plus, you can accelerate time to market for new applications and services, including modern, cloud-native applications.

Regular upgrades of the Azure VMware Solution private cloud and VMware software ensure the latest security, stability, and feature sets are running in your private clouds.

What's Next?
Contact us to learn how Azure VMware solutions can help you modernize your infrastructure for hybrid cloud and modern applications.