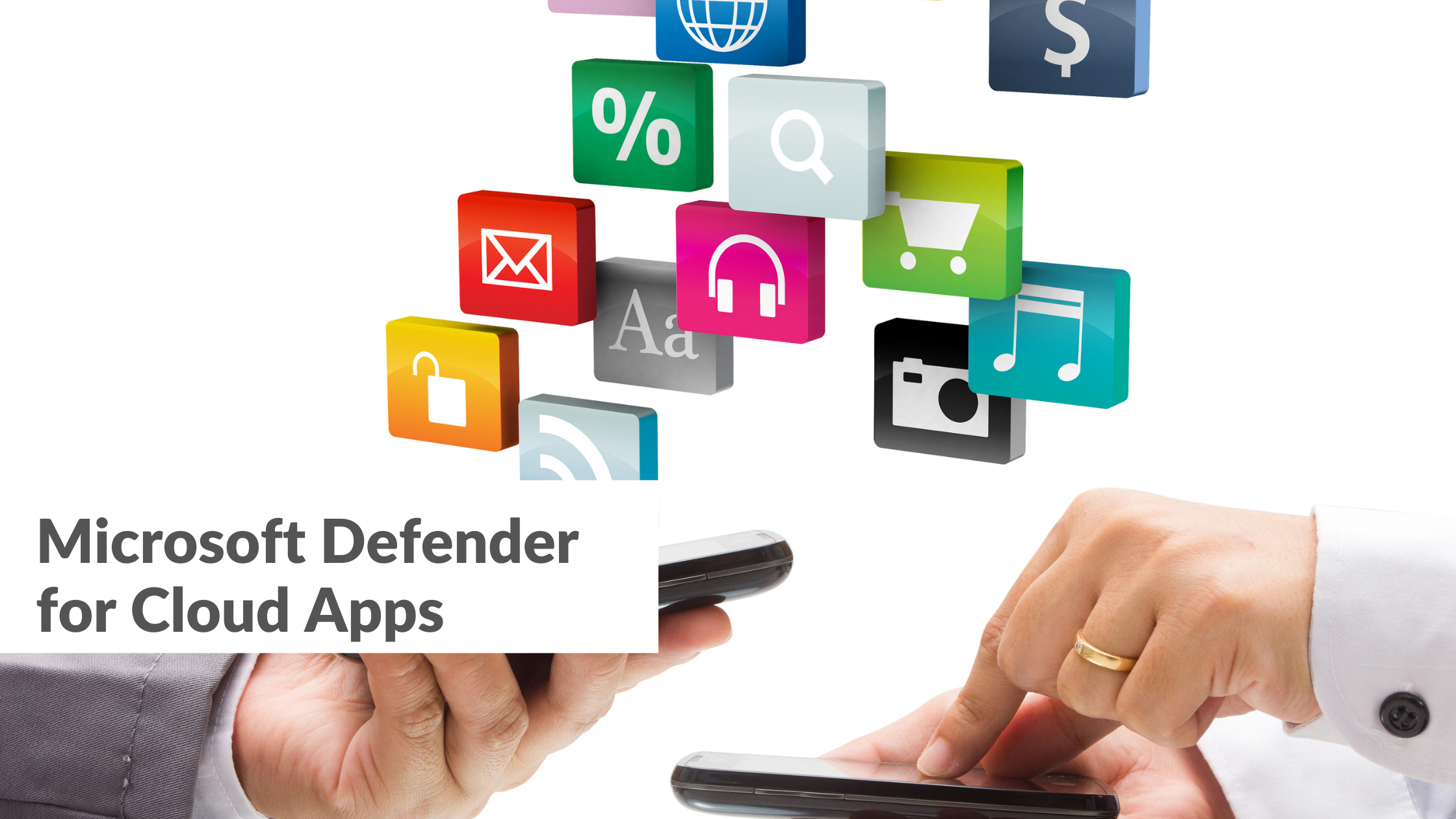 Cloud apps are rapidly being adopted by organizations to improve productivity and enable the modern workforce. But how does a company keep pace with this growth, while remaining secure and compliant? We think Microsoft Defender for Cloud Apps is a great solution.

Formerly Microsoft Cloud App Security, Microsoft Defender for Cloud Apps is a complete solution for security and compliance teams. It allows users, both local and remote, to safely implement business applications, without compromising productivity.
Defender for Cloud Apps helps organizations:
Gain visibility of their deployed cloud apps

Discover shadow IT

Protect sensitive information

Safeguard against cyber threats

Assess compliance

Manage security posture across clouds

Support cloud-native applications with new capabilities for governance
The Core of Defender for Cloud Apps
At its core, Microsoft Defender for Cloud Apps uses an enforcement engine, providing real-time policy evaluation. The engine delivers protection by analyzing signals, applying organization-wide policies and threat intelligence, and ensuring identities are verified and authenticated. It conditionally grants access to data, apps, infrastructure, and networks, all while providing continuous visibility, analytics, and automation.

Detection and Protection Against Risky App Behaviors
With Microsoft Defender for Cloud Apps, app governance is covered. Additional security and policy management capabilities have been added to monitor and govern app behaviors and quickly identify, alert, and protect from risky behaviors.
App Governance uses machine learning models and data access policies to provide actionable insights through reports, dashboards, and real-time alerts. It accelerates app deployment and adds value in 4 ways.

Insights | Provides a view of all third-party and line of business apps for the Microsoft 365 platform, where organizations can see app status and alert activities, and react or respond to them.
Governance | Creates proactive and reactive policies for app and user patterns and behaviors and protects users from using non-compliant or malicious apps.
Detection |

Receives alerts and notifications when there are anomalies in app activity and when non-compliant or risky apps are used.

Remediation | Uses remediation controls in a timely manner to respond to anomalous app activity detections.
Protects against advanced attacks through integrated XDR capabilities
As cloud adoption increases, so does the adversary focus on an organization's attack plane. To effectively protect against evolving risks, organizations need to protect across their entire attack chain, including cloud apps.


With Microsoft Defender for Cloud Apps, you get insight and protection, without conceding productivity. Alerts can be correlated from Defender for Cloud Apps to Microsoft 365 Defender's XDR incidents. The result is a single pane of glass, effectively managing an organization's full attack chain.
Learn More
Download our product sheet on Microsoft Defender for Cloud Apps to learn more, or give us a call.