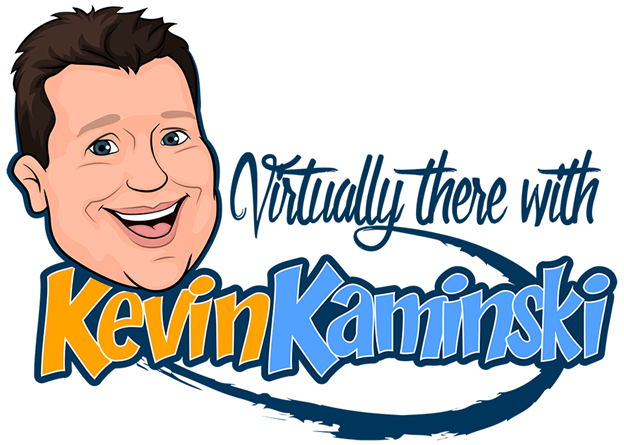 AMTRA Solutions' very own Kevin Kaminski has been busy. Not only is he a Microsoft MVP (most valuable professional), a trusted advisor to our clients and our internal teams, but he finds the time to contribute to the IT community through his blogging and his new series: Virtually There with Kevin Kaminski.
This video series is a concept where Kevin, interviews various people in the industry that he has come to know over the years in his time as a valuable Microsoft MVP and journeys through the IT industry.
So far Kevin has posted five episodes he filmed while he attending Ignite 2017. They are worth checking out!
(Click on any the Episode titles to watch that episode!)
In this episode, Kevin interview Marcos - another Microsoft MVP and long time Microsoft MCT with an extensive consulting background. They discuss common challenges customers have implementing Azure in their environment along with the differences between the on-premises offerings know as Azure Pack and Azure Stack. The wrap up the episode with a moment to discuss how System Center fits into the mix as customers attempt to modernize how their infrastructure is hosted and managed.
Next up was an interview with Ruben, from Frame, who is a thought leader in the VDI space and a Microsoft MVP, Citrix CTP, VMware vExpert and a NVIDIA GRID Community Advisor. Ruben's list of achievements in these roles have earned him lots of recognition! In recapping this episode Kevin says it best: "I find it exciting to see this transformation in the VDI space and as solutions such as Azure Stack emerge customers have more options than just the public cloud to host these next-generation workspaces." Watch to see how Frame is part of a new breed of VDI solutions in the marketplace that have taken a cloud-first approach.
In this episode Kevin sits down with Bob Kelly who has been a long time member of the application packaging and the setup and deploy communities. He is a three time Microsoft MVP who has founded sites such as AppDeploy.com (now ITNinja.com) and his latest effort AppDetails.com. In the video Kevin and Bob take a few moments to talk about the current state of the application packaging and deployment world along with his new role as a product manager for Flexera.
Kevin Goodman who has been a long time fixture in the server-based computing later known as virtual desktop infrastructure world. Kevin founded RTO Software and had been involved with several software products and books over the years. He is currently one of the founders of FSLogix which is a state of the art solution for Office 365, user profiles and image management.
The latest episode was with Tim Mangan the Founder of TMurgent Technologies. Tim has had an impressive career which gives him credibility to speak at conferences around the world, usually on the topics of App-V, Virtualization, and/or Performance. He has been awarded Microsoft MVP status for Remote Desktop Services, Application Virtualization and Windows IT Professional over the last 10 years.
We will keep you posted on all the latest and greatest updates and information Kevin is sharing, so make sure you subscribe to our blog! And make sure you check out Virtually There with Kevin Kaminski. Thanks Kevin!