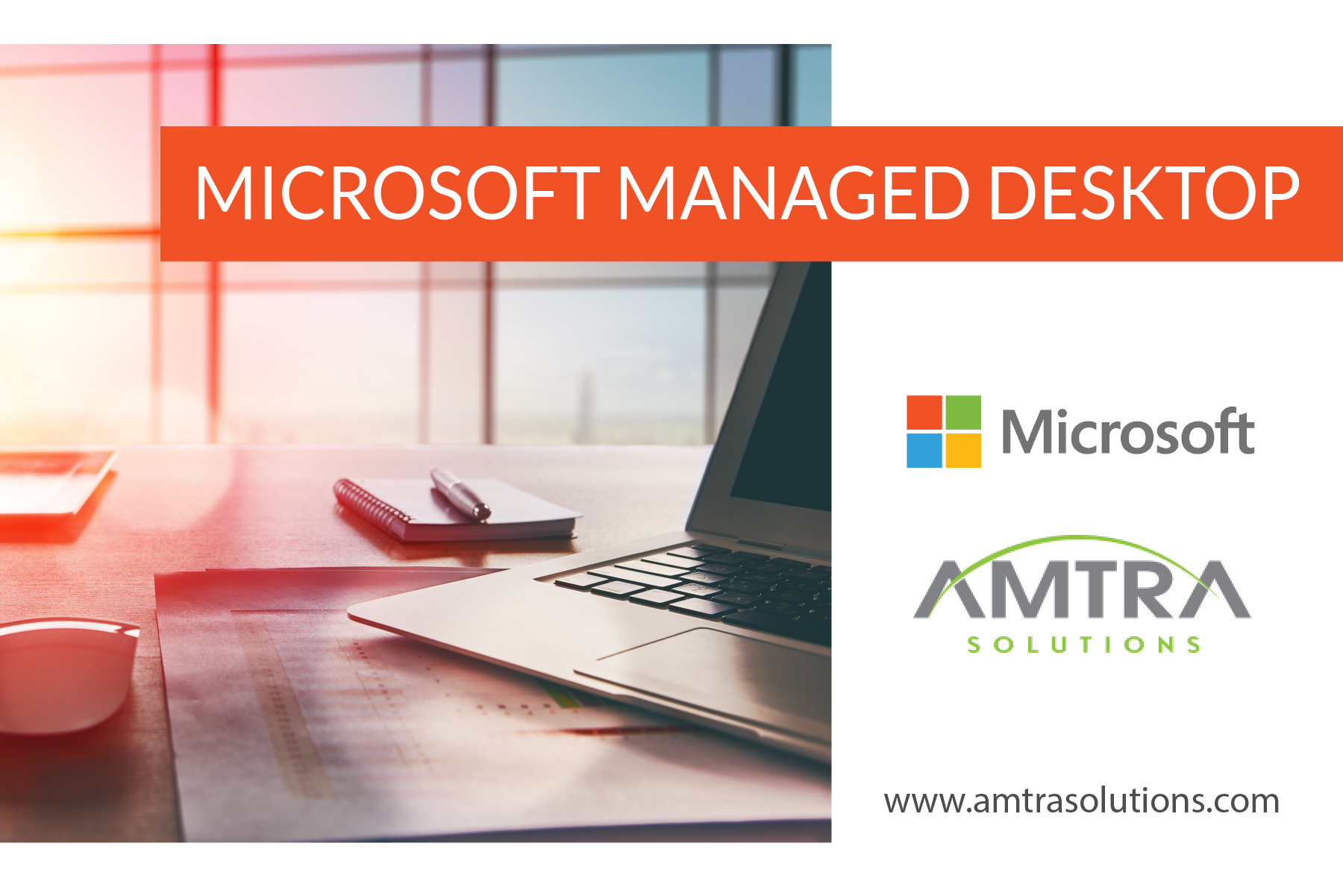 CALGARY, ALBERTA – July 17, 2019
AMTRA Solutions announces that it is now an Authorized Microsoft Managed Desktop Partner, ready to deliver solutions in Canada. As a Microsoft Certified Gold Partner in Windows and Devices, and recipient of the Microsoft 2018 Modern Desktop Partner of the Year, AMTRA is skilled at delivering modern workplace solutions to its clients.
As a delivery partner for Microsoft Managed Desktop, we bring together Microsoft 365 Enterprise, cloud-based IT management by Microsoft, and security monitoring service by Microsoft to ensure our customers feel at ease with their IT environment, allowing them to focus on their core business needs.
Adapting to new device and technology changes can be difficult for most organizations. With the help of Microsoft Managed Desktop, our customers will have confidence knowing their IT environment is safe, secure, and up to date. Driving to deliver a great end user experience focused on the prevention of security threats, organizations need to think about how they deploy, manage, and secure assets. AMTRA, in collaboration with Microsoft, will support customers in the journey of getting to a current state in the deployment of technology and devices, and achieving a Modern Desktop with Microsoft 365 Enterprise, device as a service, and cloud-based device management.
Microsoft Managed Desktop keeps devices secure with its intelligent security capabilities and leverages analytics to provide operational and security insights and learning. This allows for seamless global device monitoring and performance enhancements completed by Microsoft, keeping your organization up-to-date on the latest technology advancements and updates.
With AMTRA as your Canadian Delivery Partner, we will help your organization drive device and technology changes through our Adoption Change Management service and ensure you get the most out of Microsoft Managed Desktop.
About AMTRA Solutions
AMTRA is a provider of Professional and Managed Services focusing on: All encompassing Modern Workplace Solutions, Intelligent Cloud Solutions, Data Platform Services, and Resourcing. The Company's technical team are Microsoft Certified and use the latest technologies to deliver innovative solutions to its customers.
For more information visit amtrasolutions.com or contact fsabzaali@amtrasolutions.com.