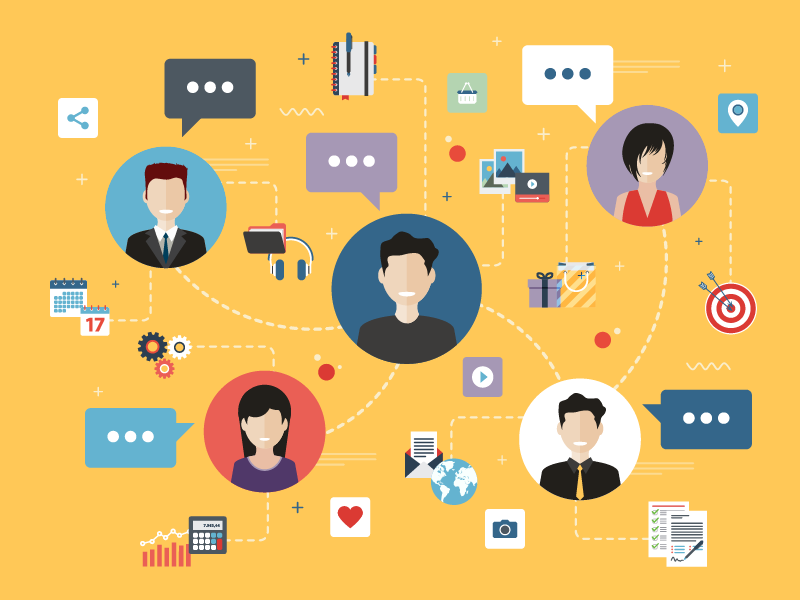 Microsoft Teams brings together people, conversations and content. It's changing the way teams communicate and collaborate. Here are some tips to take your Teams game to the next level.
TIP #1 | Create a Team for each project
Give your projects their own Team. This makes it easier for team members to stay focused, and makes it easier to find and organize relevant documents. This is particularly important when employees are working with multiple people, on multiple projects.


TIP #2 | Title your chat

To help your chat stand out and make it more searchable, give it a title. To name a chat, simply click the pencil on the top next to the member names and type the title you'd like.


TIP #3 | Tag people to get your message noticed
Use @mentions to bring attention to your message and prompt a reply. In the Team conversation, begin by typing your message. Type @, followed by your teammate's name or email address, then select them. They'll get a notification in their Inbox and Activity feed about the conversation.

TIP #4 | Set up files

Co-authoring with your team has never been easier. To set-up a file, just go to the menu at the top of your channel (above conversations) and click Files. Click New to create a new file, or Upload to upload an existing one. Team bonding has never been easier.


TIP #5 | Set-up Activity Alerts

The Activity tab notifies you when somebody @mentions you, likes something you posted, or replies to a thread you started. The number on the Activity bell indicates how many alerts you have waiting. You'll find the Activity tab at the top of the navigation pane on the left.

TIP #6 | Invite others to join

With Microsoft Teams, you're not limited to chatting with people in your own team. You can provide guest access to anyone at your company with an Outlook account. Simply search there and start collaborating.


TIP #7 | Schedule a meeting from a chat

If you want to say more, just schedule a meeting to hash out your ideas, without leaving Teams. From the chat tab, click the Schedule a meeting icon underneath the text field. Enter all relevant details (time, date, and location), and click Schedule a meeting. How easy is that?

Ready to get started? Contact us today to learn more.
Photo credit | itespresso.fr