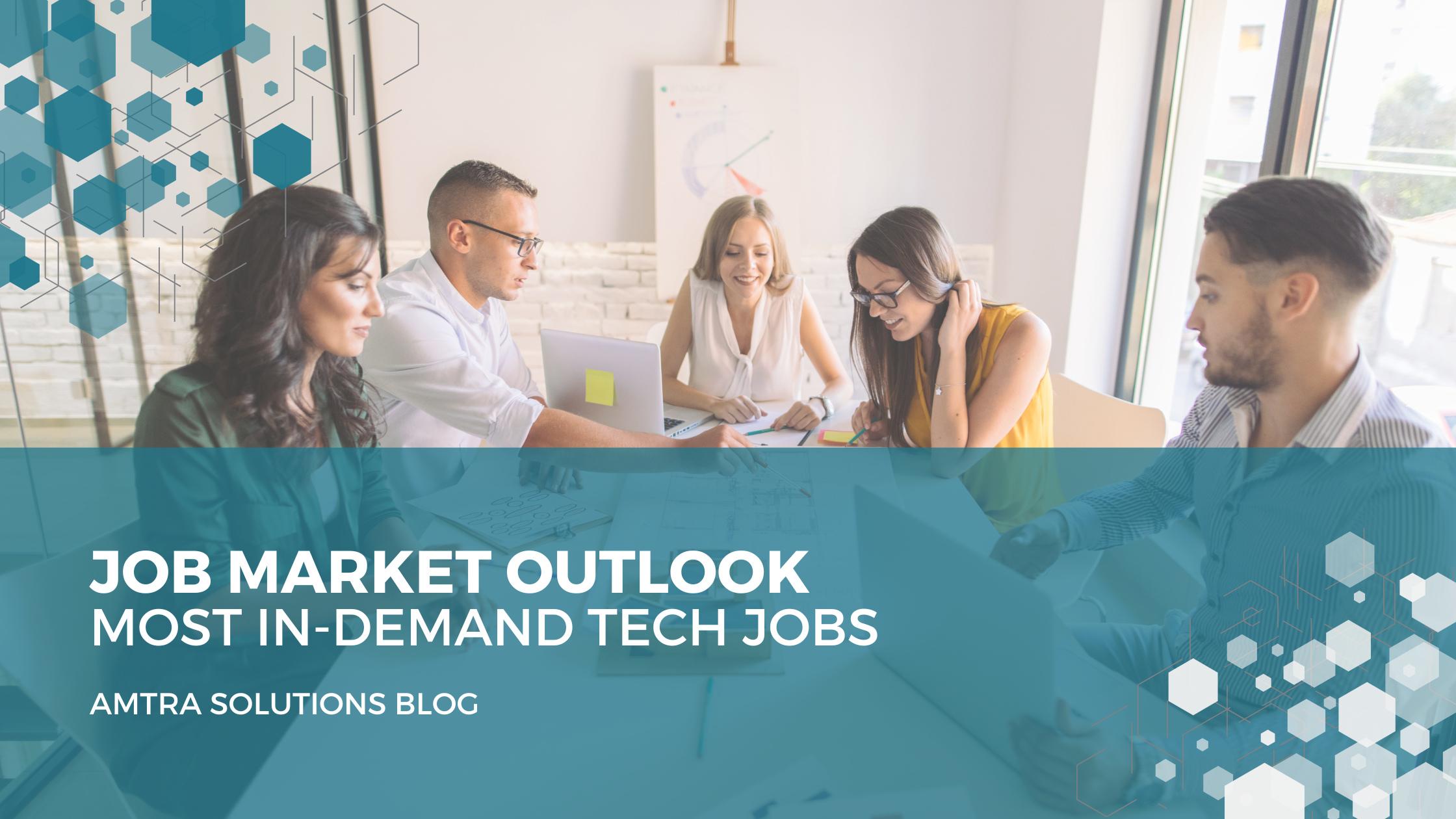 Technology has taken over the world, and we continue to see a massive shift from traditional jobs to those that involve working with modern technologies.
Company Culture Has Been Reinvented
Gone are the days when employers could lure employees with luxuries like pool tables and unlimited food to create a workplace away from home. To stay ahead, smart companies need to think outside of the box and collaborate with employees to create the best hybrid work model for their organization.

This puts corporate culture at a crossroads. The pace of automation, the rise of millennials in the workforce, and major restructuring has changed everything. Employees want greater flexibility to work where and when they want, as well as greater attention to their health and well-being.

A recent LinkedIn survey on what matters most to job seekers (2021), found that work-life balance, great compensation, and benefits were paramount.

Jobs With the Fastest-growing Demand
The global technology market continues to rapidly expand, and companies are repeatedly tasked with finding the right hybrid work arrangement. Take a look at the occupations with the fastest-growing demand today:


Cybersecurity Specialist




C

ybersecurity specialists use their technical skills and training to protect an organization's sensitive data from internal and external threats.

The best security pros are specialists in networking, information technology, risk analysis and forensics.
Machine Learning Engineer
Machine Learning Engineers design and develop self-running artificial intelligence algorithms and models. Their responsibilities include designing and developing machine learning and deep learning systems, as well as conducting tests and experiments and implementing ML algorithms. Successful ML Engineers have exceptional skills in statistics and programming.

Data Engineer
Data engineers work with data to find correlations to optimize business processes. This includes everything from promotions and marketing tactics to customer service strategies. The best data engineers have strong math, statistics, computer programming, and business analysis skills.

Cloud Architect
Cloud architects are experts in designing and building cloud infrastructures. They have a wealth of knowledge in software and hardware and usually have a solid grasp of numerous operating systems. As well as networking, programming, and security abilities.

Back-end Developer
Back-end developers are familiar with programming languages and software development. They're adept at solving problems from 'behind the scenes' and are proficient in programming logic, network configuration and analysis.

With so many great jobs in the tech sector, it's important to keep your skills honed and to find a recruiting professional who can help you find the best fit, for your skillset.

On the hunt for your next career opportunity? Check out our latest job openings.

Keen to learn about what's happening the tech industry now ... and into 2023? Then download our 2022-23 Market Outlook.




Source | https://business.linkedin.com/talent-solutions/global-talent-trends