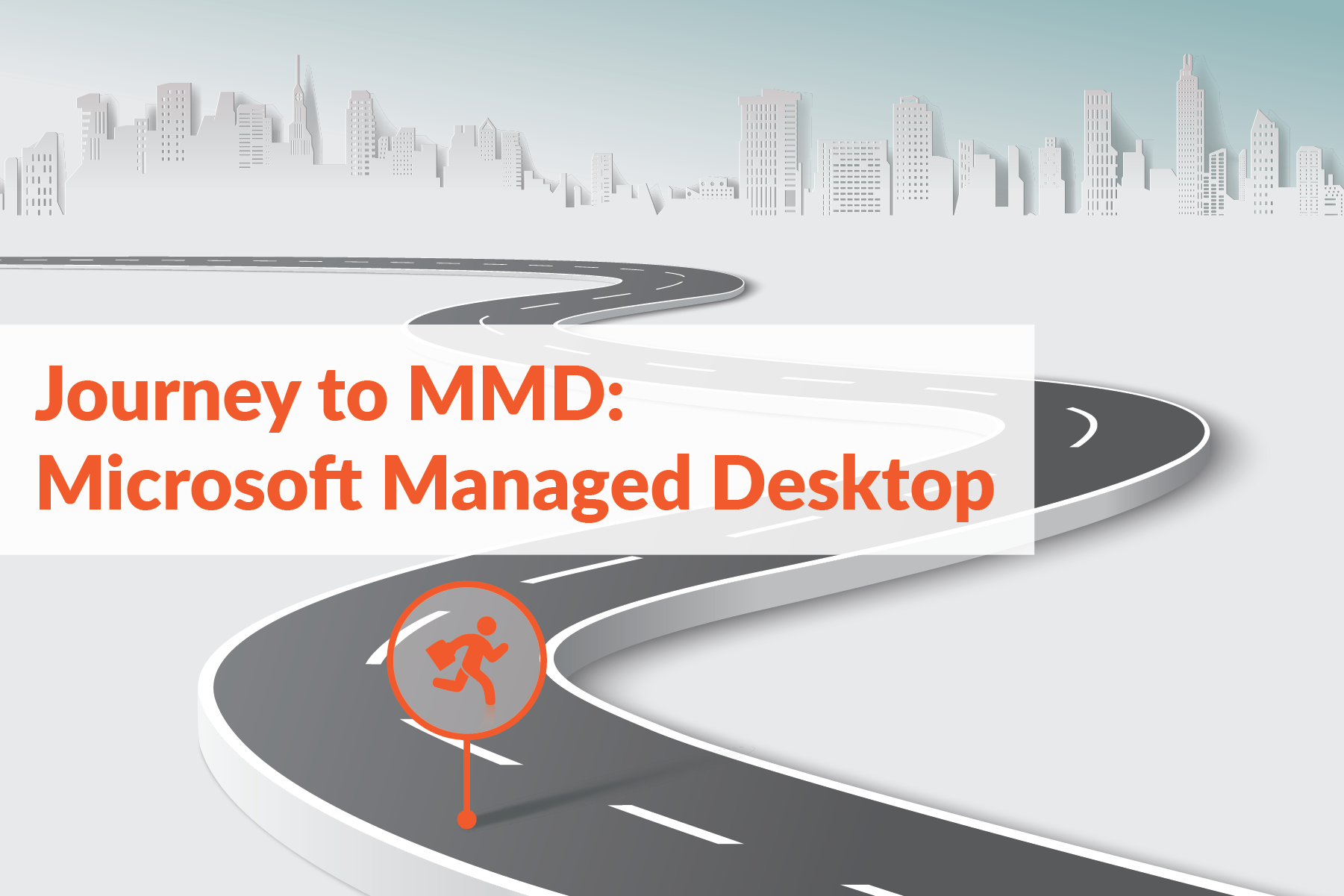 Microsoft's Managed Desktop solution is the most comprehensive option for getting current and staying current. Read on to find out what you need to know:
I'm sure you've heard us mention that Windows 7 End of Support is coming, and here it is. If you still haven't made the jump, you're not alone, but it's important to understand what that means for your business. Extended support can be costly, which means a large portion of your budget could be spent getting current on Windows 10.
If you don't feel like you have the time or capacity to spend on managing your Windows 10 environment, monitoring security, packaging and deploying applications and managing your end user support, then Microsoft Managed Desktop (MMD) with AMTRA could be right for you.
Microsoft Managed Desktop utilizes Intune and Autopilot, as well Microsoft Security Monitoring to provide OS and Office 365 updates, all while leveraging your Microsoft 365 licensing investment. This allows your business to accelerate its digital transformation and transition to the agile world of software as a service, while remaining secure and monitored - backed by Microsoft.
With MMD, you'll benefit from:
Boot times of about one-fourth as long
Twice the battery life
One-third as many device crashes per year
Device mobility through Enterprise State Roaming
Microsoft Managed Desktop – Will it work for you?
Here are some things to consider:
Licensing | Do you have Microsoft 365 E5 or Microsoft 365 E3 with E5 security add-ons?
MMD requires these licenses primarily to ensure the right Security features and functionality are in place to keep your business protected. There's no need for additional 3rd party security products. With MMD, the full breadth of products (Windows Defender and Azure Advanced Threat Protection) will be enabled for Enterprise grade Security.
Accessibility | Is your infrastructure cloud based?
MMD integrates Intune and Autopilot with Azure Active Directory to manage and update your OS environment.
NOTE: If you are leveraging SCCM and Intune for on-premises or Hybrid solutions, AMTRA can support you.
Data Protection | Is data backup and recovery important to your end users?

OneDrive for Business is a key feature to make sure your data doesn't get lost, should your device get lost or stolen. SharePoint Online and Exchange Online are highly recommended to get the best productivity and collaboration experience.
NOTE: If you are interested in integrating Teams or moving off Skype, AMTRA can help you get the most out of Office 365.
Device Management | Do you have modern devices?
MMD requires devices 3 years or newer. If your devices don't fit that profile, AMTRA is an Authorized re-seller for Surface Line Devices and other manufacturers, and can help you modernize your device inventory. We also offer a Device as a Service solution, ask us about it.
Security |
Do you have a team of experts ready to monitor devices and help with end user support and IT management needs?
With Microsoft experts monitoring your devices with 24/7 support, IT end-user management just got a whole lot easier for your team. Feel safe and secured knowing your devices are backed by Microsoft, with quality updates and data back up and recovery is handled.
How does AMTRA factor in to MMD?
As the delivery partner, AMTRA will ensure your environment is prepared for a move to MMD. This includes making sure you have the hardware you need, end user and IT support, application remediation and deployment and other value added services.
Optional services include:
Adoption Change Management

Teams – Extensibility, Meeting Rooms, Governance and Security, Skype to Teams Migration and Voice



CSP Licensing
Need help getting started? Download our checklist guide to accelerate your digital transformation on the Journey to MMD: Microsoft Managed Desktop.