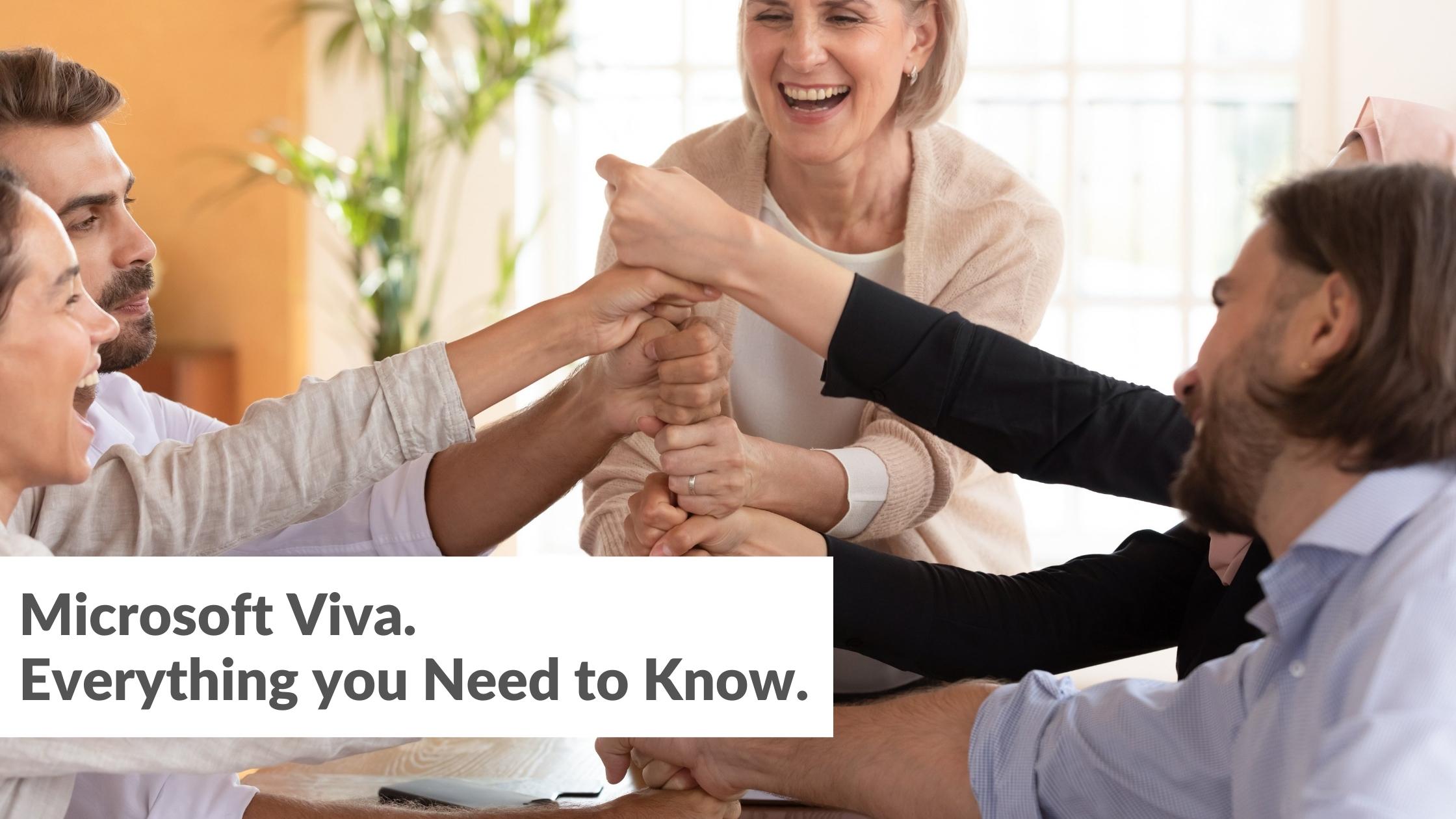 Microsoft Viva is an employee experience platform that helps organizations and their employees balance well-being and productivity throughout their workday. It provides the tools and the infrastructure to enable a number of well-being best practices, including support for better time management, removal of communication barriers, learning and progression, and monitoring of stress.
Support for Employees and Managers
Viva uses AI powered technology to make experiences personalized and relevant to the employee. From the organization's perspective, managers can develop their teams, respond to employee needs and improve team performance. Business leaders can access stats on productivity and engagement so that they can make more informed decisions through analysis, and the understanding of how work happens.
Engagement, Learning, Well-being & Knowledge
Viva builds on the strength of Microsoft Teams and Microsoft 365 to unify the employee experience across four key areas — Engagement, Well-being, Learning and Knowledge.
Microsoft describes Microsoft Viva as "the first employee experience platform to bring tools for employee engagement, learning, wellbeing and knowledge discovery, directly into the flow of people's work. Viva is designed to help employees learn, grow and thrive, with new experiences that integrate with the productivity and collaboration capabilities in Microsoft 365 and Microsoft Teams."
4 Key Pillars of Microsoft Viva

* Image source: Microsoft

Pillar 1 | Microsoft Viva Connections
Microsoft Viva Connections is a framework that allows employees to deliver their Intranet within Microsoft Teams. Employees can access internal communications and company resources such as policies and benefits, as well as participate in communities, all from a single customizable app within Microsoft Teams. It's a great way to deliver content, even if employees don't log into SharePoint every day.
Pillar 2 | Microsoft Viva Topics
Microsoft Viva Topics automatically organizes content across apps and teams with built-in security and compliance features. Key features include (or will include) automatic identification of topics, finding of related topics, automatic building of topic pages, topic highlights and find topics anywhere.
Pillar 3 | Microsoft Viva Learning
Viva Learning is a personalized learning app within Microsoft Teams that can be fully integrated with an existing Learning Management Systems. It empowers people to better themselves with employee training and encourages a culture of growth that helps people reach their potential.
Pillar 4 | Microsoft Viva Insights
Microsoft Viva Insights encourages personal wellbeing and helps build organizational resilience with insights and actions in the apps that people use every day. Insights allows managers to understand patterns that lead to burnout and stress, such as collaboration overload and too little focus time.

Learn More
If you are interested in learning more about how you can better your employee experiences, then give us a call. We'd be happy to share our knowledge, best practices and lessons learned.