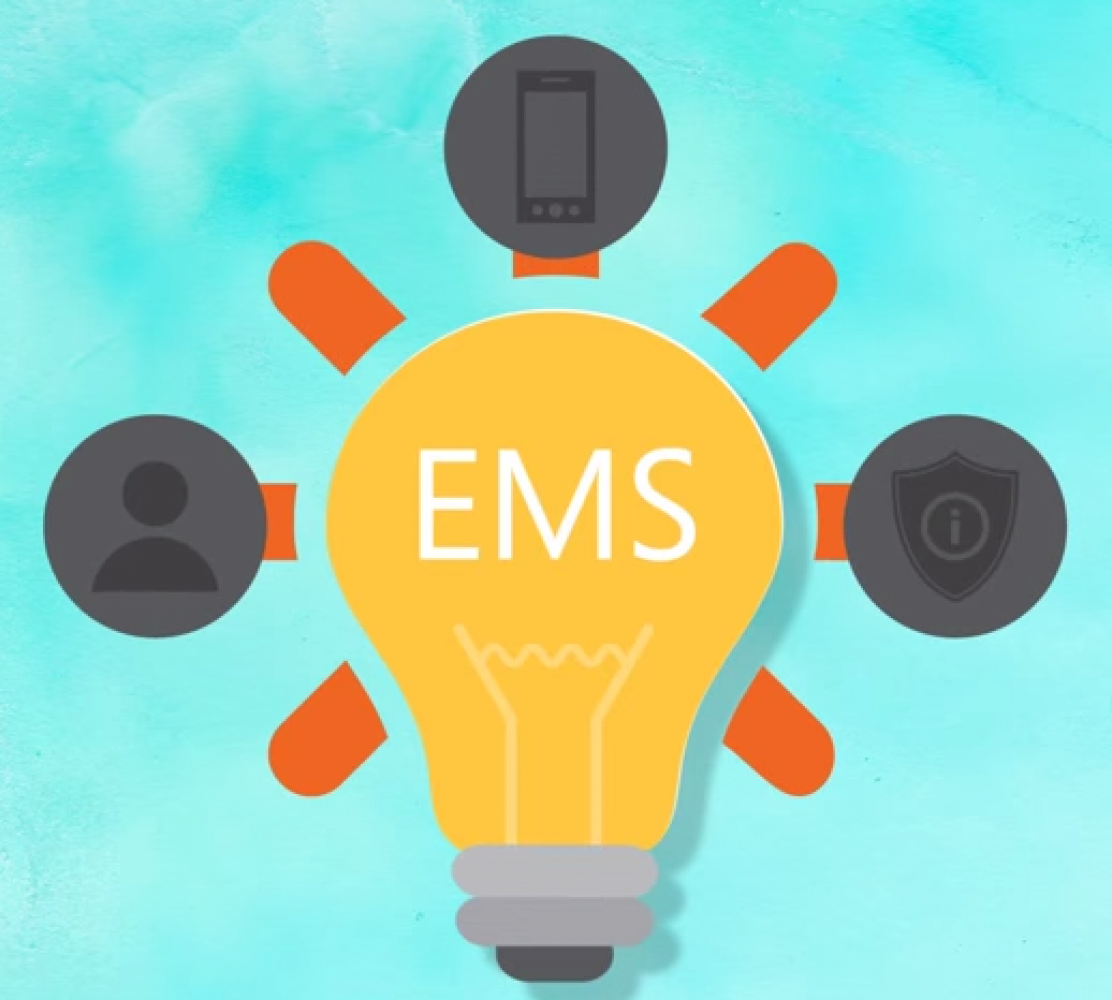 The technological landscape of today is forcing us to evolve to a world that includes application deployment, security and device management. This creates great delight for users, but challenges for IT professionals.
Managing user identities and devices, protecting information and addressing new and constantly changing security threats have turned into big issues.
Thankfully, Microsoft is working hard to make digital transformation a breeze.
Microsoft Enterprise Mobility + Security (EMS) was designed to help manage and protect users, devices, apps, and data. The integrated suite of products enables companies to manage who has access to corporate resources, while protecting and securing business and customer information on all devices.
What exactly is Enterprise Mobility + Security?

Enterprise Mobility + Security (EMS) is a cloud-based offering from Microsoft which combines valuable standalone solutions in a suite that is licensed on a per user base. EMS integrates:
Identity and Access Management
Mobile Device Management
Security
Identity & Access Management
Users today want single sign-on authentication for multiple applications, and honestly we all hate remembering multiple IDs and passwords. EMS gives users:
Risk based conditional access
Privileged access management
Secure remote access
Cross-organizational collaboration.
Device Management
Mobile device management is essential. With EMS, users and IT professionals can easily manage devices, benefit from multi-identity management; selectively wipe corporate data; and have a unified endpoint management solution.
Information Protection
Sharing and collaboration apps such as OneDrive and Exchange, have brought up many important questions around security and identity management. For example, who is allowed to access a particular document? What kind of access is permitted? How do you make sure the data is protected?

With Azure Information Protection, all data is classified, labelled and protected; the controls are simple and intuitive; you have visibility and control over shared data; and you get protection of cloud and on-premises data.
Security
Empowering people to be productive on their own devices, while protecting your company's assets is essential. EMS meets this need by bringing your on-premises services to the cloud. This helps your employees and your Company to be more productive, better managed, and more secure.
To learn more about EMS, visit http://www.amtrasolutions.com/productivity/enterprise-mobility-and-security.