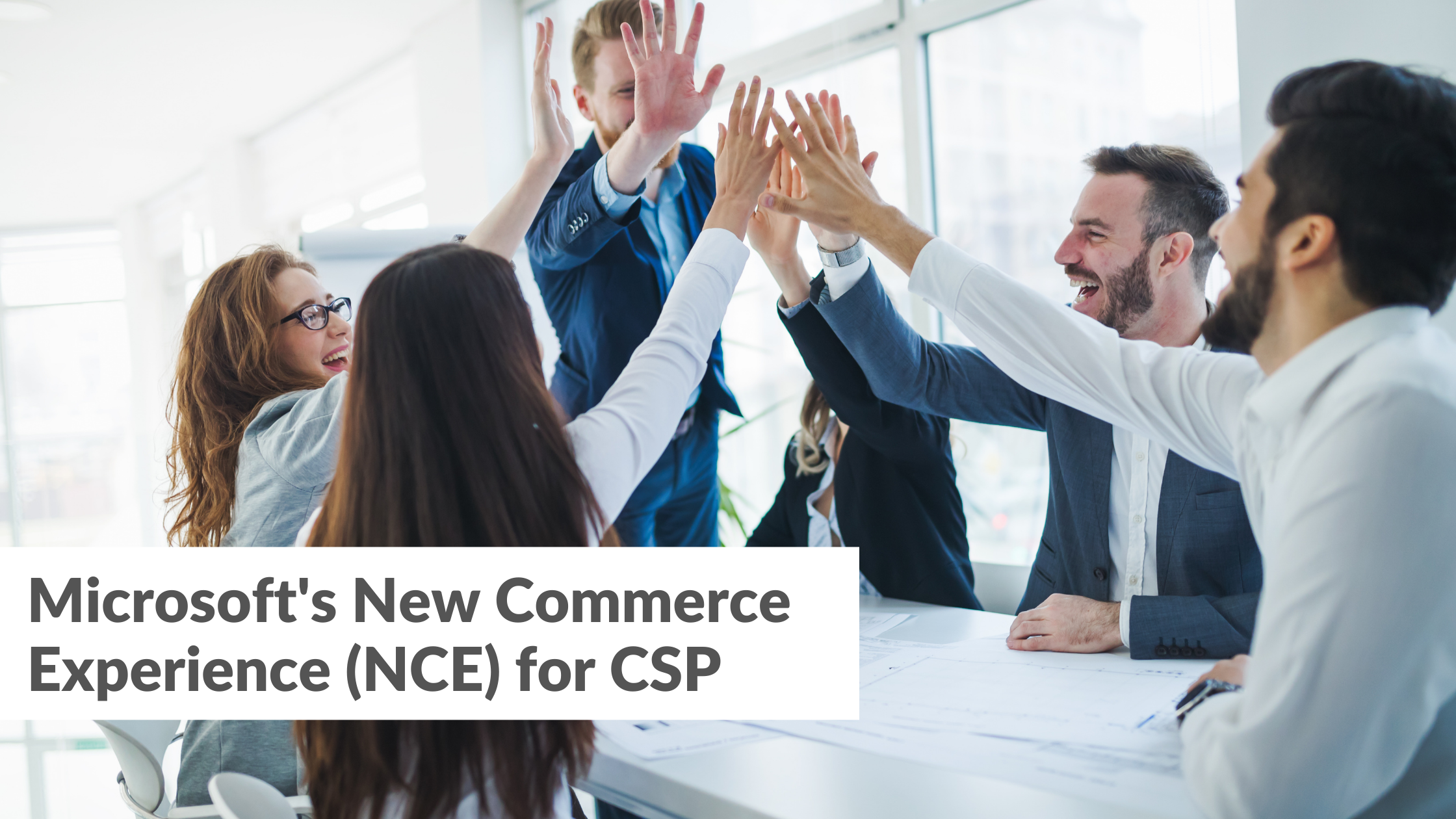 Microsoft's Cloud Solution Provider (CSP) program continues to evolve and adapt to the changing needs of business. As part of this, Microsoft has been working to consolidate channels, simplify the customer's buying journey and reduce licensing complexity.

To achieve this, Microsoft launched the New Commerce Experience (NCE) for Microsoft Azure in 2019. As of January 2022, they're expanding NCE to include Microsoft 365, Dynamics 365, and Power Platform across their seat-based subscription services.

AMTRA can help you understand the impact that NCE will have on how you procure Microsoft 365 subscriptions and licenses. Let's start by looking at what the NCE is.
What is the NCE?
The New Commerce Experience (NCE) is the 'per seat' model for Microsoft 365, Dynamics 365, and Power Platform subscriptions, and is the latest in the evolution of your business needs.

Monthly Subscription SKU
To support customers with more fluid M365 requirements (seasonal workers where licenses are only needed for a brief time), Microsoft is releasing a one-month subscription SKU. This subscription will carry a one-month term … neatly aligning with businesses that have ad hoc, occasional subscription needs.

Longer Term Subscriptions - 12 or 36 Months
For a more predictable user base (certainty around a specific subscription type and quantity of licenses), customers can commit to a subscription and number of licenses for either a 12-month or 36-month term. In return for this commitment, the customer will benefit from a unit price reduction over the alternative one-month subscription SKU.

Mix and Match
For customers who want flexibility and certainty, they can mix and match the different subscription options to meet their precise needs. For example, if a business employs 80 full-time staff, they can commit to 50 x Microsoft 365 E3 licenses for a 12-month term. If the same business then employs an additional 6 seasonal users for one month, they can then license these users with the one-month subscription SKU, knowing they can remove those subscriptions after the term when they are no longer needed … and with no on-going financial commitment.

Key Dates
January 2022 | NCE for Modern Workplace and Dynamics reaches general availability. In other words, any new subscription can be bought under the current Commerce model or the NCE.
March 2022 | New subscriptions will be provisioned as NCE only. During March, Microsoft will also be increasing the price across most Microsoft 365 SKUs by ~15-20%.
July 2022 | All subscriptions for Modern Workplace and Dynamics will be required to be procured through the NCE Platform, and any subscription that has a renewal date after this date will be renewed under NCE.


What Does This Mean for You?
The introduction of NCE changes how CSP customers purchase their M365 subscriptions. It will now be important for customers to get their subscription type and license quantity right from the beginning.

Key Takeaways:
NCE will require customers to commit to a particular Microsoft 365 subscription type, and a set license count for the term of the subscription.

Subscriptions will be available in one month, 12-month, and 36-month terms.

Customers can increase their license count during the term of their subscription, but they can't reduce the license count*.

If customers require the flexibility to decrease their license count, then the one-month subscription SKU is a better option.

Discount pricing apply to annual and multi-year subscriptions.




Next Steps
With the amount of change and the introduction of the new NCE agreement, now is the perfect time to review your Microsoft 365 licenses.

To support you, AMTRA can provide a free health check of your Microsoft 365 tenant. This includes a review of your data usage and how many licenses are under used or inactive, ensuring you're well informed about your environment ahead of any changes coming into place.
If you switch to the NCE now, you could be eligible for a 5% discount off your Annual agreement (between January 10 - March 31, 2022), or monthly discounts, if that's your preference. Contact us for all the details.