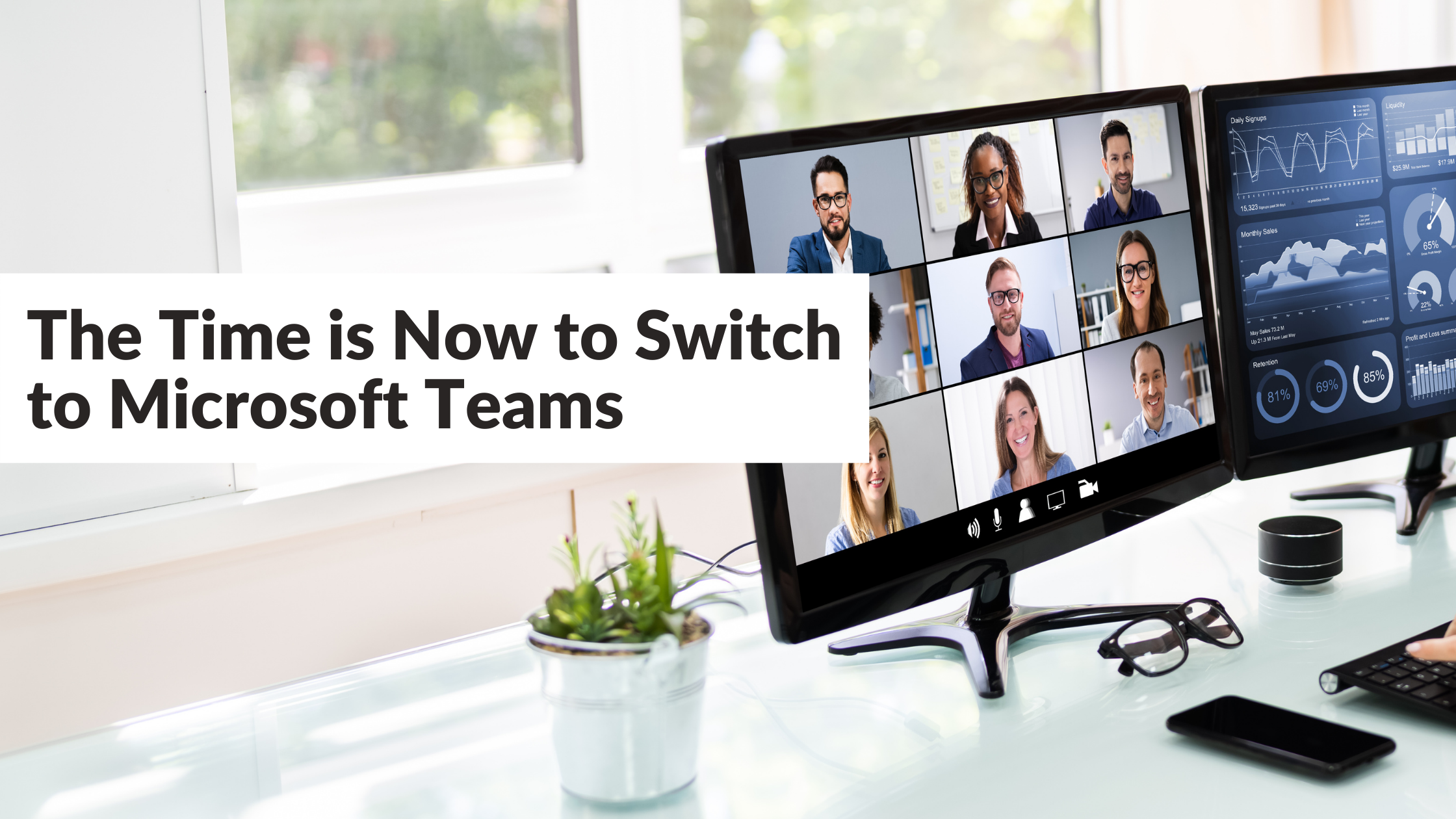 With Skype for Business Online coming to an end in July 2021, there has never been a better time to move to Teams.
If you're new to Teams, you'll be happy to know that it offers everything Skype for Business Online does, and much more. Think messaging, meetings, file sharing, collaboration, calling, extensibility, and chat bots - all in one solution. With that much goodness in one spot, you're probably wondering why you haven't already made the switch.

With Teams, you have the ideal vehicle to move your business into a modern workplace. One where you can work from anywhere, with the peace of mind knowing that your most precious documents and most trusted client details are safe and secure.
Check out our eBook to learn more about The Why's of Teams.
A Smooth Transition
To ensure a smooth transition, keep in mind that moving users from Skype for Business Online to Teams is more than a technical upgrade.

It's about a culture shift in the way we work. When Teams becomes your hub for work, your users will transition from an email-based workplace to a chat-based one. Concepts like channels, tabs, and apps will be the norm.

To make sure you're prepared, we recommend doing an organizational change readiness assessment to see what's needed to make a complete transition. Here's what you should consider.


· Number of users
· Amount of training required
· Who your change champions will be?
· Type of infrastructure required
· Communication materials needed
· Preferred communication method
· Scope of project (voice, chat bots, extensibility options)
· Timing of the roll-out
· How will you measure, and more importantly drive usage
· Capacity to trouble-shoot Teams based issues
Technical Readiness Takes Time
Assessing your technical readiness is also a must. First, assess your Microsoft 365/Office 365 infrastructure and its associated on-premises technologies (think SharePoint).

You'll want to make sure your network is ready for heavy workloads such as meetings and calls.

Tip: Teams works best when you have a strong network supporting it.
Next Steps
Our Teams experts can help you quickly assess your environment and determine your overall readiness for a Teams rollout. We can provide a roadmap, business/technical requirements, deployment best practices, and design considerations.
Get in touch with us today.