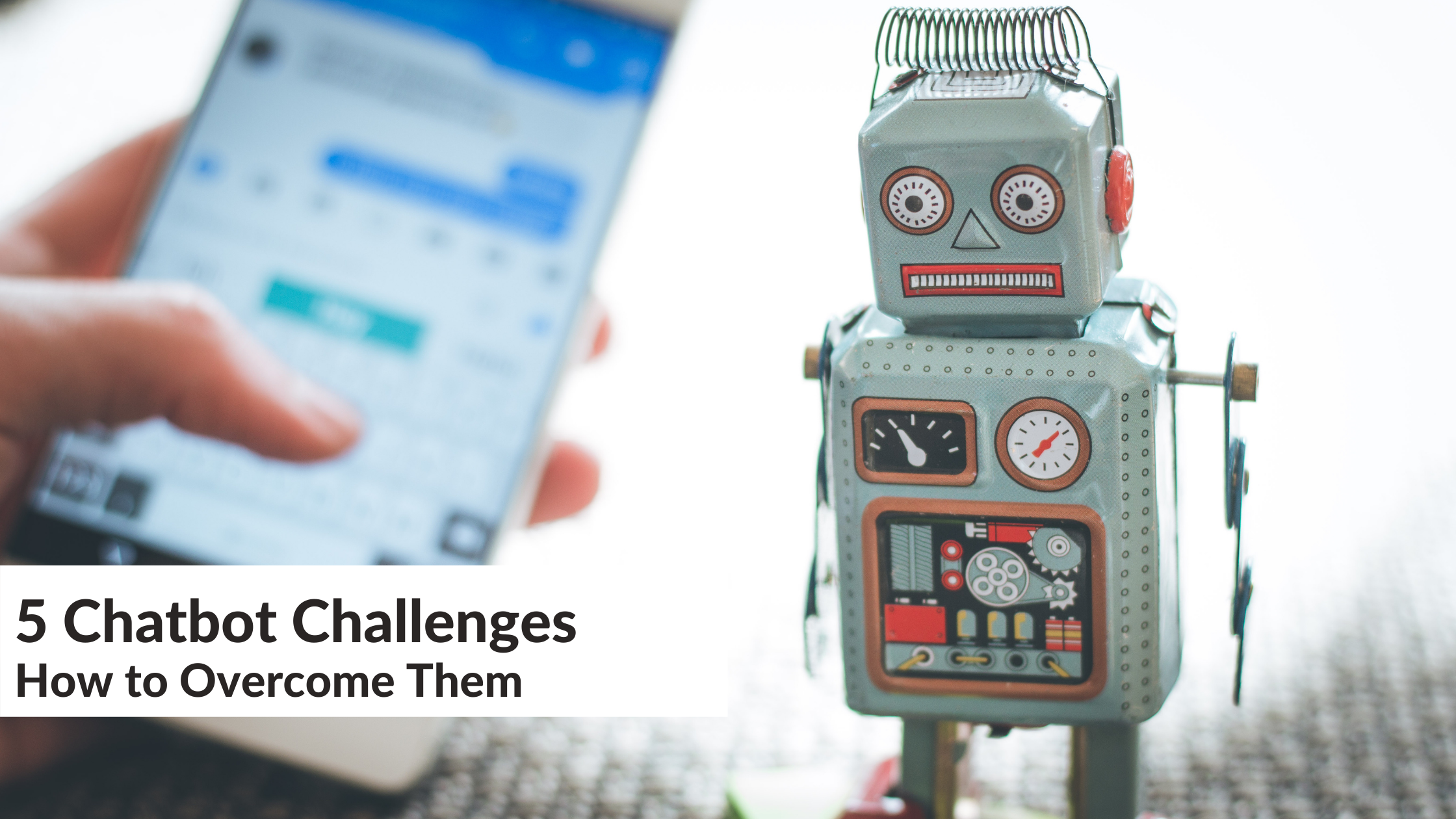 Chatbots are great - when they work. But what happens when they don't?
According to Forrester Research, 63% of customers will leave a company website after one poor experience, and almost two-thirds will not wait more than 2 minutes for assistance. So what does this mean for you?
If you have existing chatbots or are considering incorporating them into your website, there are a few things to remember. Although some solutions are technical, many of them are quite simple and easily remedied.
Here are some things to think about when considering a chatbot:
Chatbot Affordability
Cost can often be a barrier to creating a great chatbot, which is why many companies turn to the free options to build their bot. But ... free does not always mean 'free,' as there are often many hidden costs associated with the building of a bot.

And professionally built chatbots aren't as expensive as you'd think. In fact, the time and cost savings you'll gain from a having a bot will far outweigh the cost to build it in the long run.
Chatbot Security
Security is a primary concern with chatbots and the majority of issues can be grouped into 2 categories:
Threats | a one-off event or attack

Vulnerabilities | a crack in your system.
The two go hand in hand and combatting these issues isn't as difficult as you may think. All it takes is some encryption, authentication, processes and education. Once put into place, these measures can be tested to ensure your data is safeguarded by experienced designers and security specialists.

Providing Real Value
Organizations are often so concerned with creating a chatbot that has "human" similarities, that they overlook the user experience. Creating a chatbot that delivers high-quality, relevant responses is more important to users than one that is friendly. Chatbots need to be useful, relatable, accurate, trustworthy and likeable. This likability doesn't come from humanlike interactions, it comes from delivering the value that users want to see.
Your chatbot should be attractive to users and make their lives easier in some way by delivering useful information that enriches their experience. One key to delivering real value with your chatbot is to know when humans need to take over. Although many people prefer to interact with a chatbot, you need to make sure there is an option for a human to take over when a chatbot can't fully resolve a query.
Data Gathering
This is an important part of making sure your chatbot is successful. A poll conducted by HubSpot revealed that 48% of users would rather interact with a business through a chatbot than any other means of contact. Most chatbots have built-in analytics modules and file regular usage reports, but it is important to gather direct customer feedback as well.
One way to do this is to poll users directly and ask them how their experience has been. Using a simple '5 star' rating system to ask users to rate their experience can often provide insight into users experience, and not inconvenience the user with long surveys. This simple question can often lead to bigger conversations and provide real value to developers.
Managing your Chatbot
Although chatbots are mostly self-supporting, they will require tweaks every now and then to ensure optimal performance. For those who choose a free chatbot option, this is where costs can mount up. Poor service and poor design can drive customers away and ruin brand reputations. So why take that risk when you can have your chatbot professionally built and managed?

We Can Help!
Chatbot analytics, maintenance, and improvements can be time consuming and expensive for your organization to manage internally and many employees are already stretched to their limits with current responsibilities.
Engaging with professional organizations that offer Managed Services, such as AMTRA Solutions can be a lifesaver. Learn more.