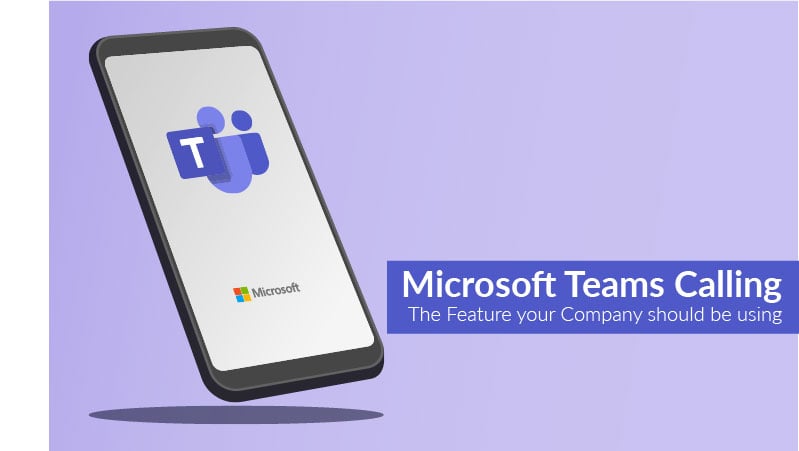 When you think about Microsoft Teams, you probably think about features like customizable alerts, @mentions, assistant bots, file sharing and together mode. But, have you thought about Teams Calling?
That's right! It may be one of the best features you haven't 'yet' considered.

You may be asking but why call, when I can text or chat? In a recent Harvard Business Review article, they did several experiments that showed that 'a person's voice is really the signal that creates understanding and connection.'

With Microsoft Teams Calling, you get that connection.

100% Cloud-based
The telephony capabilities in Office 365 provide businesses with a 100% cloud-based PBX system. The Calling feature enables private branch exchange (PBX) business telephony capabilities from within Office 365.

It can make employees so much more productive, for a relatively small effort that its surprising more businesses haven't already implemented it.

Like a Regular Phone
The real beauty is that you can use Microsoft Teams exactly like you would use your regular phone and do it from any device running Teams, from anywhere as long as you have Internet access.

Calling plans can be added to fit your business needs. For example, give your accounting department domestic call capability and your sales teams the ability to call domestically and internationally.
Features such as call answering and initiating with integrated dial pad, call holding and retrieving, call forwarding and simultaneous ringing, call history, voicemail, and emergency calling can all be added.

What's Next?
To learn more about the latest Microsoft Teams Calling features, Read Get More out of Every Call, with a rich calling experience.

Intrigued? Sign up for one of our Teams Accelerator Workshops to see how you can drive business value with Microsoft Teams.