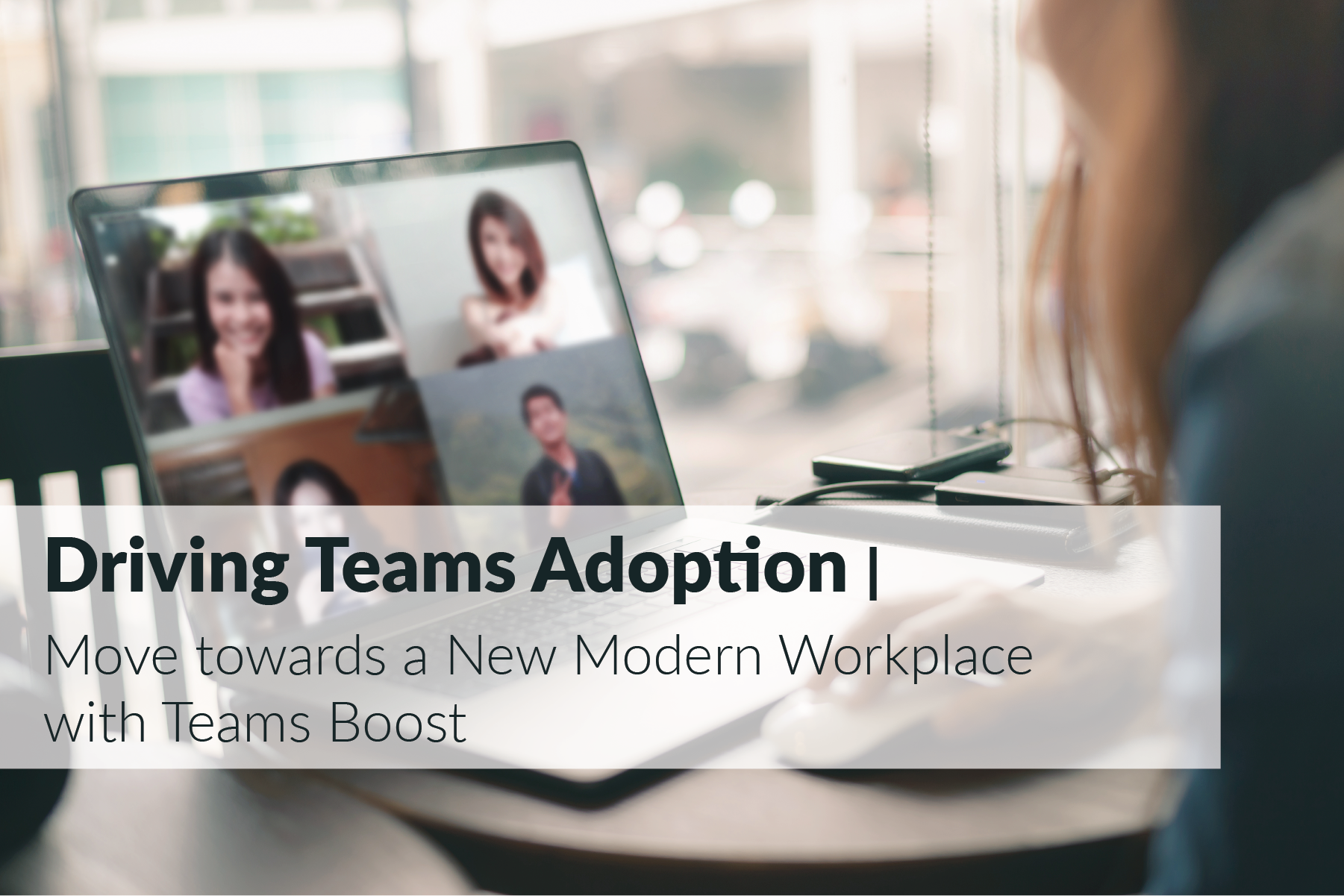 With all the buzz around a new modern workplace, we thought it was important to talk about how you can get the most out of a productivity tool like Teams.
We know you are likely at some point in your Teams journey. Maybe you've already deployed and are looking to maximize your use. Or … maybe you've been told that Teams will make you more productive, but don't know how. Or … maybe you want to be a super star collaborator but have no idea how to make that happen.

Here's what else we know.

We know that a strategy that actively engages people and puts the 'right' tools in place, will go a long way in your Teams journey progression. Here's what we mean when we talk about having the 'right' tools in place.

Adoption Change Management | ACM is the people side of your business. Neglect them, and you will get nowhere. An ACM plan will help you prepare for change, manage change, reinforce change and capture value. Interested in evaluating your own Teams ACM? Take our quiz.

Train the Trainer | As part of your people strategy, find a champion. Think of that one person who lives and breathes Teams, then train them to evangelize your Teams strategy and train users.
Communications Templates | Documentation and practical guidance in the form of email templates, flyers, posters, Tips & Tricks and eBooks are handy resources, great at helping you quickly communicate and drive Teams adoption. Take a look at the Teams Tips and Tricks we've already created.

Bots | Bots sound cool, but what do they really do? Well, you can customize them to be your in-support help. A customized bot, like a Teams Q & A bot can provide self-service support to the most frequently asked Teams questions. Set it up to match company governance and features, and it will be your first go-to for common questions and use case scenarios.

Apps | Apps are easy to customize and a great way to deliver a repository of standard or customized information and materials. A 'Get Started' app can provide built-in access to training and an ability to get real time answers to end user questions.

Do you have the right tools in place? Implementing the proper tools will help you mobilize your people in new ways. It will allow your workforce to stay connected, collaborate and provide a foundation to drive a new modern workplace. It will improve user adoption rates, decrease help desk calls and increase user satisfaction with Teams.

Need help giving your Microsoft Teams a boost? Check out our Teams Boost page to see how AMTRA can enhance your Teams adoption by implementing a strategy that actively engages people.