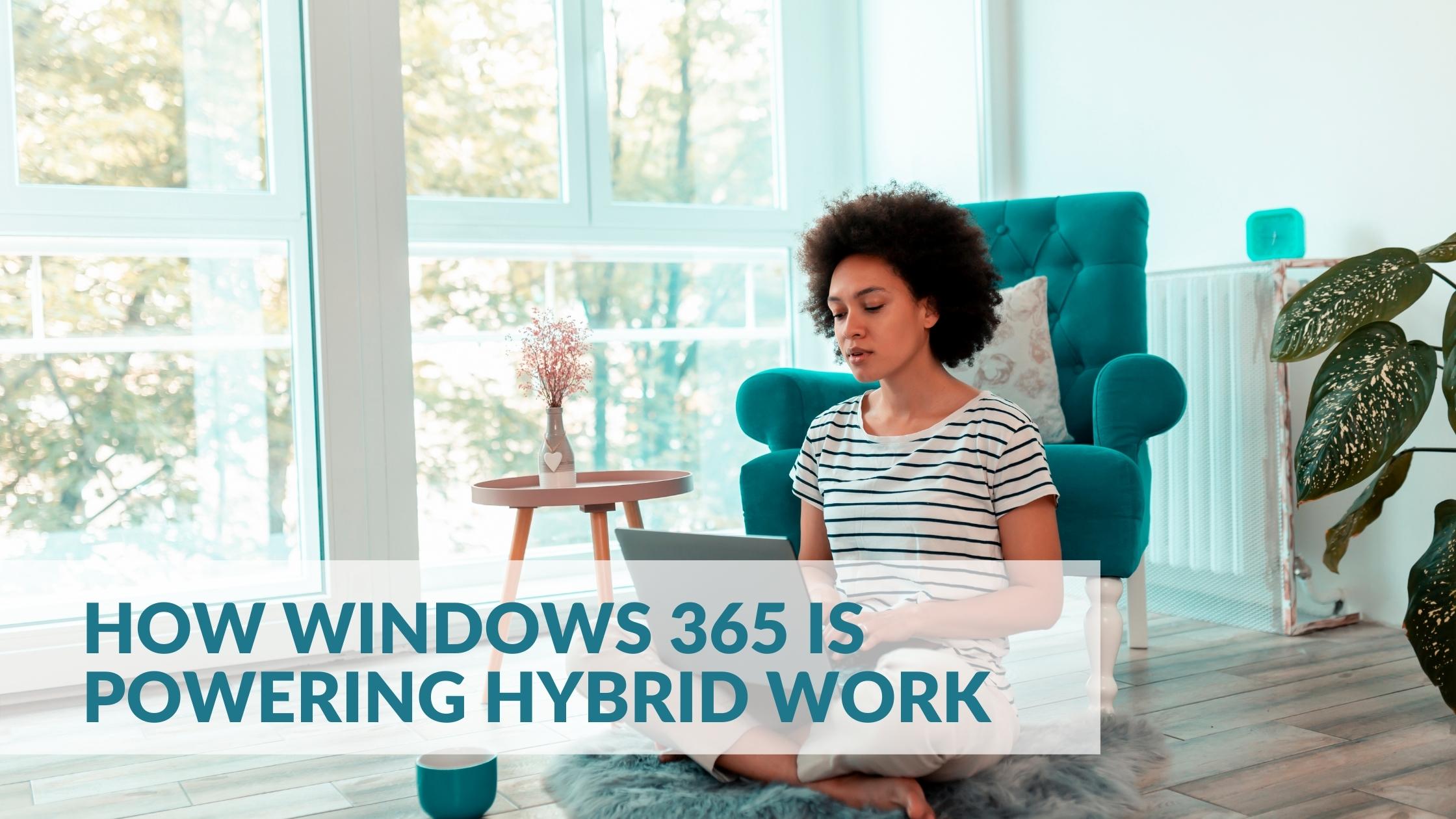 Hybrid work is here stay and organizations need to think about the work trends post COVID-19. A post-pandemic report by Gartner showed that about 48% of employees will work remotely at least some of the time, compared to about 30% pre-pandemic.
Research suggests that if organizations were to go back to 100% on-site, they'd risk losing up to 39% of their workforce. Gen-Z employees have indicated the importance of building in-person connections at the office - while having the opportunity to maintain a flexible schedule. They want it all!
The People Have Spoken
These workers want the flexibility the pandemic granted them, with the in-person collaboration they were used to before COVID-19. So how do you keep everyone happy? Windows 365 Cloud PC could be the answer.
Employee Experience is Key
Employee experience is a top priority for organizations as they navigate the world of remote work. HR and IT teams need to find ways to provide flexible work options and equip their teams with the right technology and tools to be successful from anywhere.
Windows 365 is the new, cool kid on the block when it comes to virtual desktop experiences. It's a cloud-based service that streams your personalized Windows desktop experience to any device - including all your apps, content and settings. Each Cloud PC is assigned to an individual user and is their dedicated Windows device that provides the productivity, security, and collaboration benefits of Microsoft 365.
Everybody Loves Windows 365
IT teams love Windows 365 because it's fast and easy to set up and deploy using familiar tools and skills sets (no VDI experience required). It offers predictable per-user, per-month pricing and is highly scalable.
End-users love Windows 365 because it streams their personalized virtual desktop to any device. They simply log on through their browser for that familiar feel, that is always updated and ready to go.
Windows 365 is Powering Hybrid Work
By enhancing the experience for both for end-users and IT Teams, and keeping people connected to company resources, and each other, Windows 365 Cloud PC is powering hybrid work. From information workers, to frontline and temporary workers, Windows 365 is the solution we've been looking for.
To learn more about who Windows 365 is made for and the benefits they'll receive, download our Windows 365 User Persona Infographic.
If you're ready to see how Windows 365 can work in your organization, our Next Generation Windows Workshop is the next step. For more general information on Windows 365, and how AMTRA Solutions can help you along your journey to cloud-only, head to our Windows 365 webpage or contact us today!
Blog Sources: Gartner
9 Future of Work Trends Post-COVID-19
9 Tips to Manage Remote Employees for Better Productivity