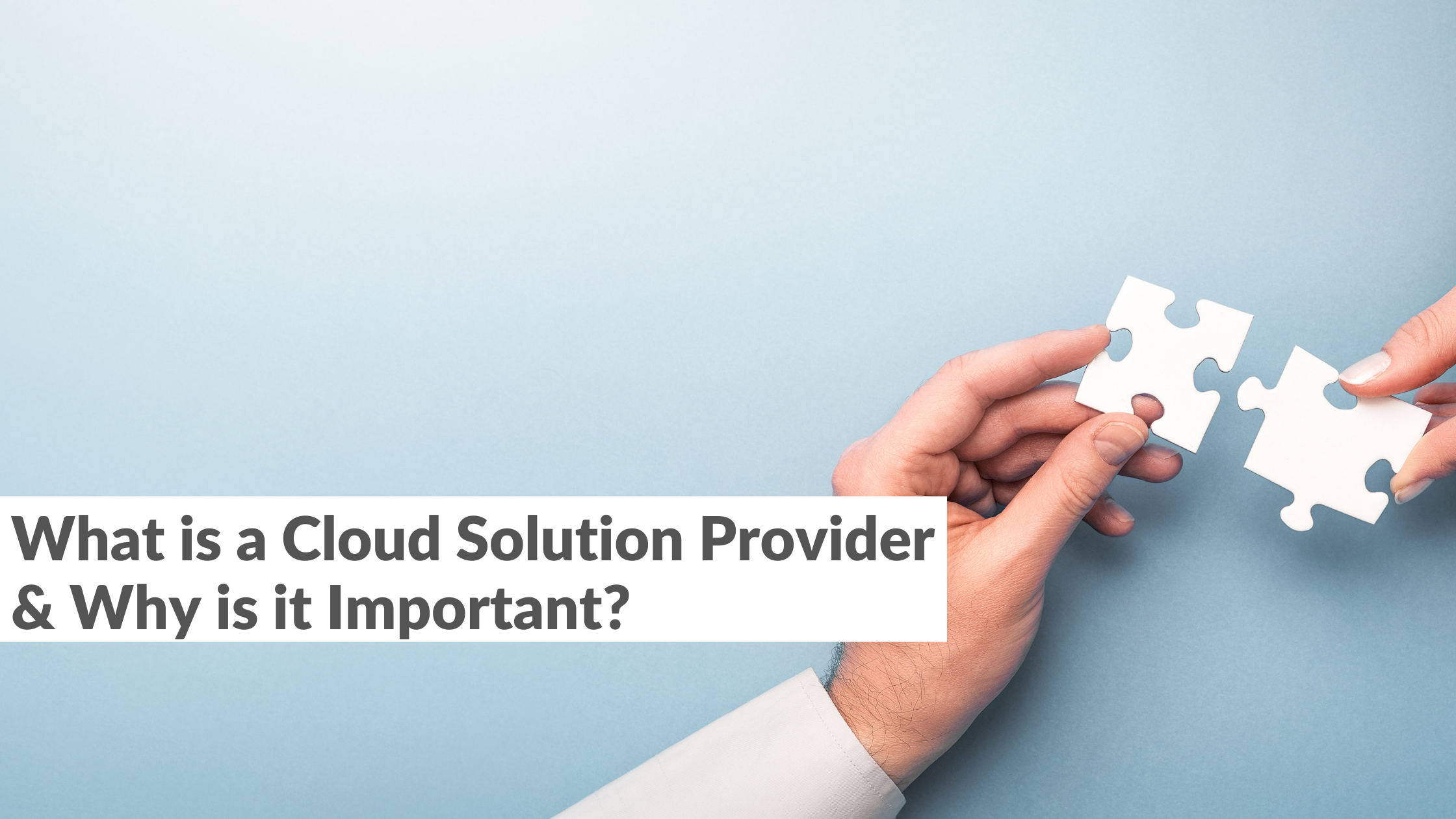 In response to the widespread transition to remote work and the pace of digital innovation, its become more challenging to manage licensing assets. But how do you streamline licensing and manage costs? We think you should consider a Cloud Solution Provider or CSP. If you're wondering what a Cloud Solutions Provider is, don't worry. We're here to tell you all about it, and why it's such a great idea for your business to consider partnering with a CSP.
What is the Cloud Solution Provider Program?
To begin with, its a great way to manage your licenses, while giving you one point of contact at Microsoft. Your CSP will deliver a better customer experience, that includes negotiating exclusive discounts, customized bundles, support and maintenance. And represent you on any outstanding issues and technical challenges.

What are the Key Customer Benefits of a CSP?


Flexibility

| This may be the biggest benefit to customers, in that you only pay for what you use. This is important as it allows you to add licenses during peak project times and drop them when you no longer require them. In the case of Azure, you simply pay for what you used the previous month (just like a phone bill).



Monthly Billing

| Each month you will receive a bill for the Microsoft licenses you are using and/or the Azure consumption you have used. This can reduce capex of on-premises equipment and maintenance.



No Up-front billing

| There are no up-front licensing costs and the billing is detailed, which allows you to track spending.



Local Support

| Your CSP provider is your main point of contact. They will triage and prioritize calls and pass along to Microsoft, when required.



Licensing Support

| You can have one partner look after all your Microsoft cloud licenses and draw on their expertise and skills to enable you to maximize the benefits of your investment.



Strong SLAs

| By procuring through a Microsoft CSP, you will gain access to Microsoft's strong service level agreement which defines the crucial aspects of the service like responsibility, quality and availability between the service provider and the customer.



No Minimum Commitment

| W

ith the CSP program, there are no minimum commitments you need to adhere to.



Enhanced Customer Experience

| A

full-service support team promises benefits like fast response times and issue resolution, leading to a better experience.





Business Continuity

|

When having all your licensing in the cloud, you can access your information from anywhere, allowing you to significantly reduce the risk of downtime in the event of unprecedented circumstances, such as the rush to support remote.

Making the transition to CSP
There are a lot of Cloud Solutions Providers out there, but very few give you the full scope of in-house skills and expertise. Many end up outsourcing a good majority of the support, leading to increased costs, inefficiencies and often confusion (particularly around licensing advice).
Working with a CSP allows you to benefit from having a full, internal team of experts offering access to all the skills and resources you need in managing your Microsoft Cloud solution.
To get started, contact us or reach out to Fraser Maclean our licensing expert.