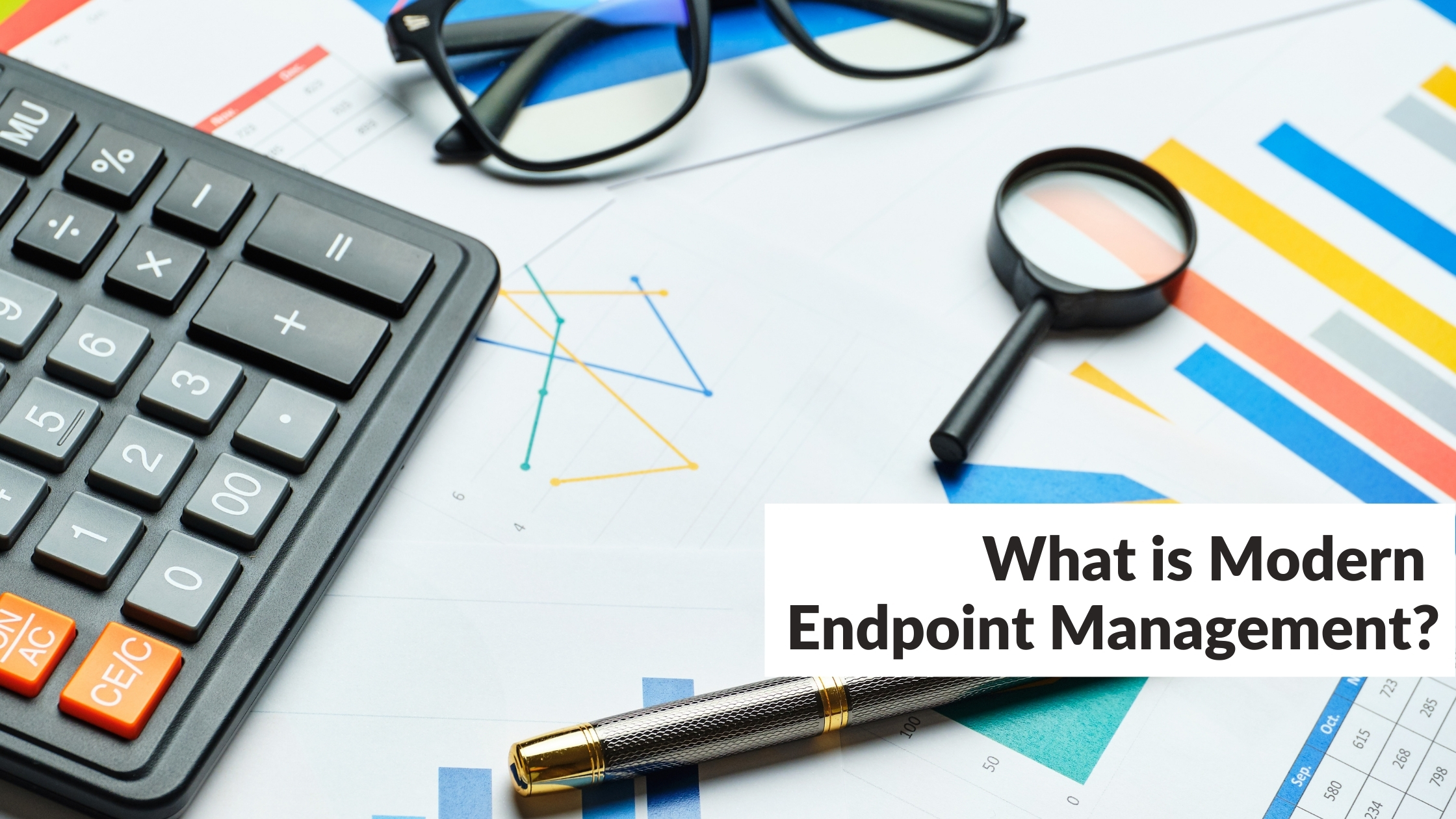 Modern Endpoint Management offers a seamless, end-to-end management solution without the complexity of a disruption to productivity.

It provides you with a wide range of features and services to manage and monitor a full range of devices including mobile devices, desktop computers, virtual machines, embedded devices and servers.

It's a must for organizations looking to provide greater security, monitoring and updates across a full range of devices.

Modern Endpoint Management Services
Modern Endpoint Management combines services you likely already know, and are already using, including Microsoft Intune, Configuration Manager, Desktop Analytics, co-management and Windows Autopilot.

Here's What's Included with Modern Endpoint Management:
Microsoft Intune | A 100% cloud-based mobile device management (MDM) and mobile application management (MAM) provider for your apps and devices.


Configuration Manager | An on-premises management solution to manage desktops, servers and laptops that are on your network or internet-based.


Co-management | Co-management combines your existing on-premises Configuration Manager investment with the cloud using Intune and other Microsoft 365 cloud services.


Desktop Analytics | A cloud-based service that integrates with Configuration Manager. It provides insight and intelligence for you to make more informed decisions about the update readiness of your Windows clients.


Windows Autopilot | Windows Autopilot sets up and pre-configures new devices, getting them ready for use. It's designed to simplify the lifecycle of Windows devices, for both IT and end users, from initial deployment through end of life.
Key Features
The combination of the above services provide an end-to-end management solution that removes complexity and brings powerful new features.
Flexibility

and Agility |

An integrated management solution for any device and app, with power enhanced through collaboration and flexibility.




Faster Time to Value | Quicker time to value due to minimum disruption and seamless management.


Seamless Integration | End-to-end management for Intune, Configuration Manager, Defender Advanced, Autopilot, Desktop Analytics, Threat Protection and Azure Active Directory.



Security and Access | Risk-based conditional access and analytics powered by the cloud.
Are you looking to get easier endpoint security, device management and intelligent cloud actions in a unified management platform?

Contact us to find out more about how Modern Endpoint Management can help your organization or visit our Modern Endpoint Management page.